This is Sunny's sire, Mountain Legionair.
He's a pipsqueak, huh? 16 hands, but very small. You can see where Sunny gets her short back.
---
"There's nothing more humbling on the planet than horses." --Sean Crocker
Fury (Classical Advantage)
---
"Be a best friend, tell the truth, and overuse I love you
Go to work, do your best, don't outsmart your common sense
Never let your prayin knees get lazy
And love like crazy"
I wish I could find picture's of more of my horses' sires, but unfortunately I have only found a picture of one of them.
This is Trojan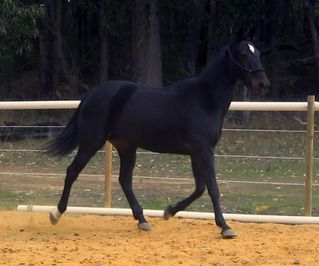 And this is DM Dilinger (TJ's sire)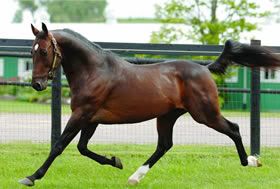 ---
Flirt-Hugo-Phoenix-Romance-Fanta-Nippa-Shiloh

Trojan 09.11.02 - 26.10.10 // Kody 01.09.89-25.06.12 // Rex 05.11.95-21.12.12

I only know of Ducky's sire, but I don't know him or have pics of him. Two D Feisty Skip. Any hear of him?
---
Horses are scared of two things... Things that move and things that don't.
Here is my lovely mare, Peppy..
And here is her sire, The Hollywood Buster..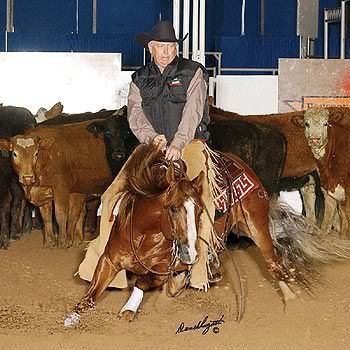 SWR Pride of Dawn ApHC
Super Duty APHA
Justincredible Dream ApHC
My horse is Jumrunner and his sire is Jumron. I have been looking for pictures of Jumron but i can not find not a one. so if anyone finds one let me know please lol. i would love to know what he looks like.
Cinder Oaks Amber Eclipse (silver bay mini mare)'s sire is HNFS Musketeer, but I've not been able to find a pic of him.
C.J. Cameo's Royal Chianti (black appy mini stallion)'s sire is Picasso Paint Me Little, but again, no photo
HRK Kates Chocolat Creme de Coco (silver buckskin dun mini mare)'s sire is Olneys Oooohz N Ahhz
(not a good pic, but he's the white/black pinto)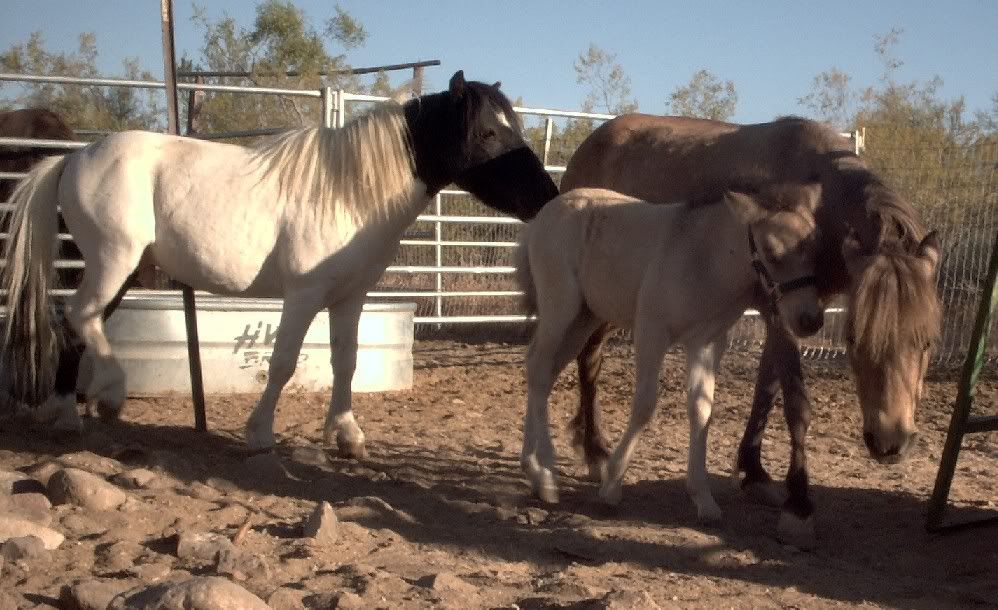 Abrias DB Painted Design (silver bay pinto mini)'s sire is Little Kings Double Your Bucks
ESM Quite The Diva (silver bay minimal tobiano mini mare)'s sire is CF Star Of Destiny, and I have pics but I guess on a different computer
Six Gems Dream Catcher (black appy mini mare)'s sire is Six Gems Hot To Spot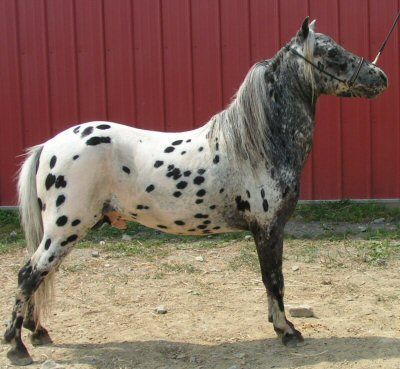 Timberview High Stakes Gambler (silver buckskin? appy mini stallion)'s sire is Bryland Farms Rain Dance (the one on the left)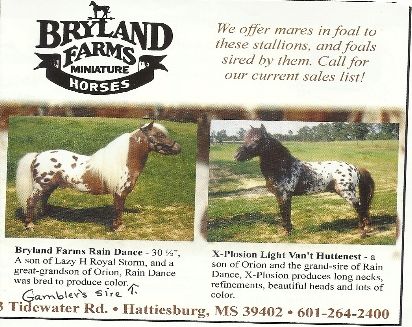 Fanicons Costa A Plenty (black Fell gelding)'s sire is Townend Jonty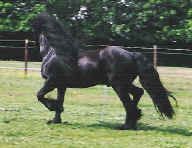 CheyAuts Silent Harmony (chestnut frame Paint filly)'s sire is SP Dixons Amigo, but can't find any photos :(
NR Karl Johan (dun Fjord gelding)'s sire is Ole, but no pics
Painted Suns Painted Jewel (bay pinto mini mare)'s sire is Top Tens LA Knight, and the only pic I have is so bad I don't want to share ;)
Oak Grove Legends Marina (perlino mini mare)'s sire is Celebrations Tennessee Legend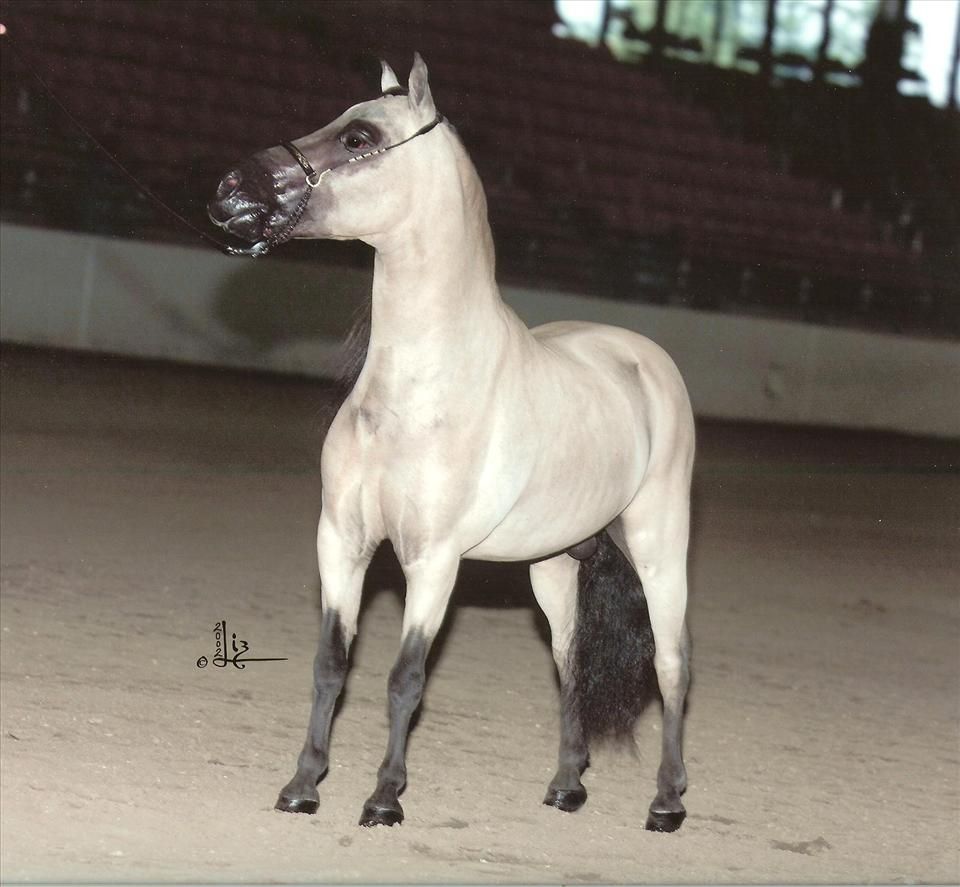 Forester Creek Magic Melody (black appy mini mare)'s sire is Gambol Lynn Magic Mist, but no pics
TCM Midnight Blues (black roan appy gelding)'s sire is Little America Kings Mamas Boy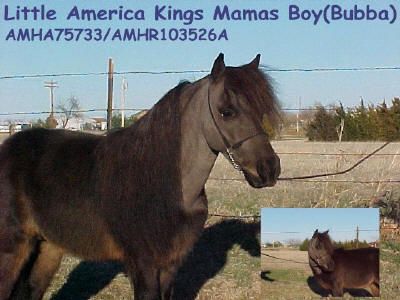 Mythical Murphy (classic silver champagne appy mini mare)'s sire is Sues Little St Elmos Fire, no pics
Scotts Naughty Angel (black pinto shetland mare)s sire is N.J.'s Naughty Cat
Count The Copper (chestnut TB gelding)'s sire is Copper Mel, no pics
Mysti River Gold (chestnut Arabian/Welsh filly)'s sire is Rocko's Gold
Landrys Cowboys Diamonds & Rubys (chestnut pinto mini mare)'s sire is Dels Cowboy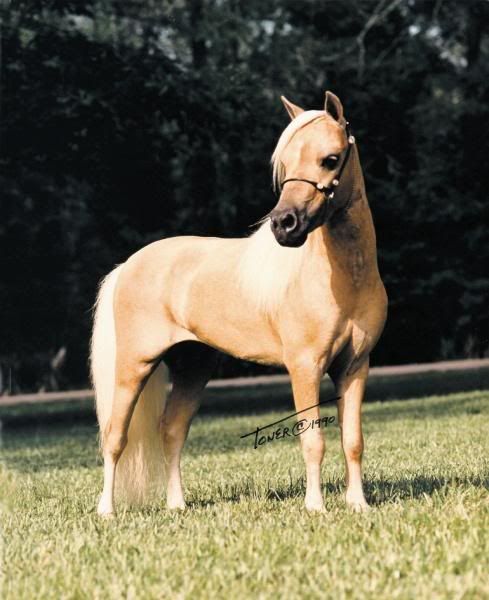 Mini Magic's Sugar Baby (chestnut appy mini mare)'s sire is TLC Appy Trails To You, no pics
CheyAuts Write Out Loud (silver black appy mini colt)'s sire is my VFG El Arlequin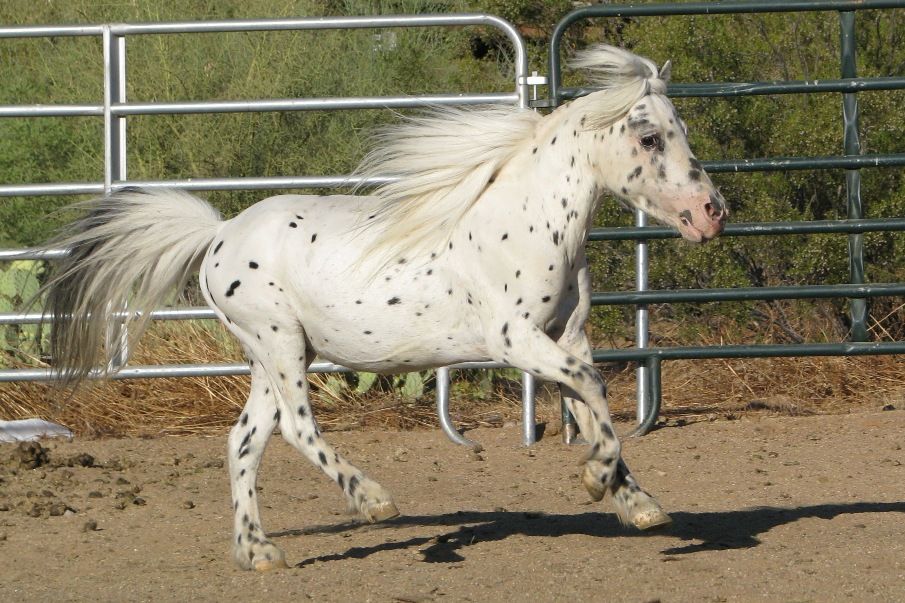 And his sire is Broken Lance
CheyAuts Perfect Attraction and CheyAuts Cowboy Diamond Solitaire (both chestnut pinto mini fillies) are sired by Late Attraction by Cochise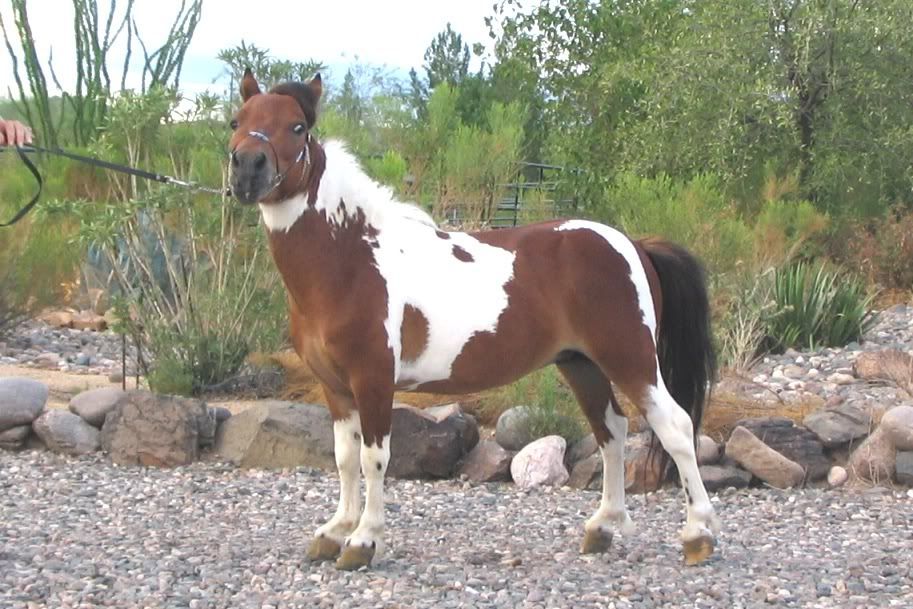 Angels Tennessee Tyme Star Dust (black appy mini filly)'s sire is Celebrations Tennessee Tyme
Rodabi-J Tattoos Last Tango (silver bay appy mini mare)'s sire is Rodabi-J Tattoo, no pics
CR Spanish Creek Contessa (chestnut appy mini mare)'s sire is CR Red Clouds War Lance
---
Ok first pic is Lakota's sire...the next pic is Lakota. They are freakishly alike.
---
To see the wind's power, the rain's cleansing, and the sun's radiant life, one need only to look at the horse.
Cassies daddy. Hollywood Dun It.
Gracies Daddy.
Zan Freckles Hickory.
Saras Daddy.
http://www.allbreedpedigree.com/cherokee+poco
---
-I'm so busy... I don't know if I found a rope or lost my horse.
-An Armed Man is a Citizen an unarmed man is a subject.
-Where ever free speech is stifled Tyranny will reign.
---
Last edited by nrhareiner; 08-02-2010 at

01:52 PM

.