Rowdy And Ready,
Sired by ready Set Go RR.
My Kinda September,
Sired by The Executive.
Upon A Star,
sired by Star J.
Ima Cool Maid
and Exalted,
Sired by Ima Cool Hand.
Understated,
Sired by The Undertaker.
This Kid Is Serious,
sired by Are You Kidding Me.
HA Vixen,
sired by *Ortel.
Wild About Jackie,
sired by Jack Livingston.
Chrissy's Legacy,
sired by Finocchio.
Three Bridges,
sired by Well Decorated.
---
"The trouble with the world is that the stupid are certain and the intelligent are full of doubt"
-Bertrand Russel
Kissin Kris. Sorry it's a proof. It's all I could find on the internet for pics.
---
You just have to see your distance...you don't have to like it.
Latte is by Barabas:
Bundy is by Lone Pine Viper but I can't find any pics of him.
---
Gypsy's sire is Tehquechi, and I have a pic, but not on the computer, and no way to put it on the computer (although I do have a pic of her full brother).
Here is my Skip's sire,
Skip,
And Magic is not mine, he's my brother in laws, but he was mine for 6 years, here is his sire,
And Magic,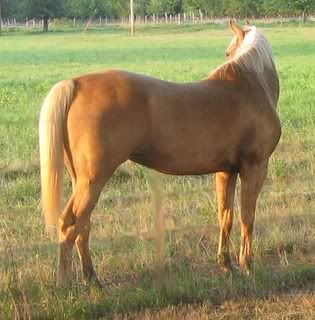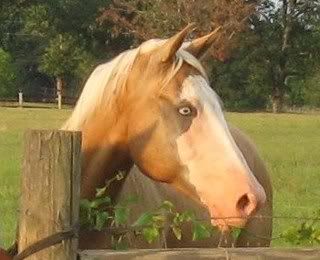 Toby's dam sire is Sir Tristram -
Joe is by Rustic Amber -
Untitled Document
I'm not sure who Barcoo and Majesty are/were by.
---
...Every rider has that one horse that changes everything about them...
---
Keep your feet on the ground when your head's in the clouds.