Unfortunately the stallion I was seriously considering breeding my TB mare to passed away after breaking his leg, and having several unsuccessful surgeries. His name is Inferno, DWB, registered in several different warmblood stud books, 17+ hands beautiful bay, sweet as could be. Was at Rocky Mountain Warmbloods, then was sold to a farm in Canada, some Coloured type farm. If you type in Inferno, or Corrado II, he'll come up. Beautiful movement, awesome Grand Prix jumper, Hap Hansen rode him for years. Since I sold my mare, and he passed, I haven't kept up with the stallions, but I do want to manage (possibly own) a warmblood breeding farm.
I would die to breed my mare to this guy! but...i dont have $5,000 US layin around for a breeding fee

Smart Spook
A friend of mine from BC owns this stud and he is a doll! he is so well rounded for a QH stallion. I wouldnt mind having one of his babies one day...
Tivio San Rey
I love clinton andersons stud! but i need to be rich before i can afford that lol. I would love to bred duchess to this guy
Dilday Ranch
my aunt has alot of her mares bred to him, his earnings are nearing $300,000 they have nto updated his page lol, they dont have his 09 wins on there.
---
quarter horses.....simply the best
I LOVE Rocko's Gold, and always said I'd love to have a foal by him... Got one yesterday ;) Bought a yearling, mom is an Arab and my girl is reg with AHA as half and will be reg with WPCSA as half welsh and the Welara registry, and hopefully American Sport Pony :)
Rocko's page:
Rocko's Gold Index Page
I have so many favorites. I love Redwine, Aloha, Popeye K, Romantic Star, St Nick. My mares are in foal to these stallions.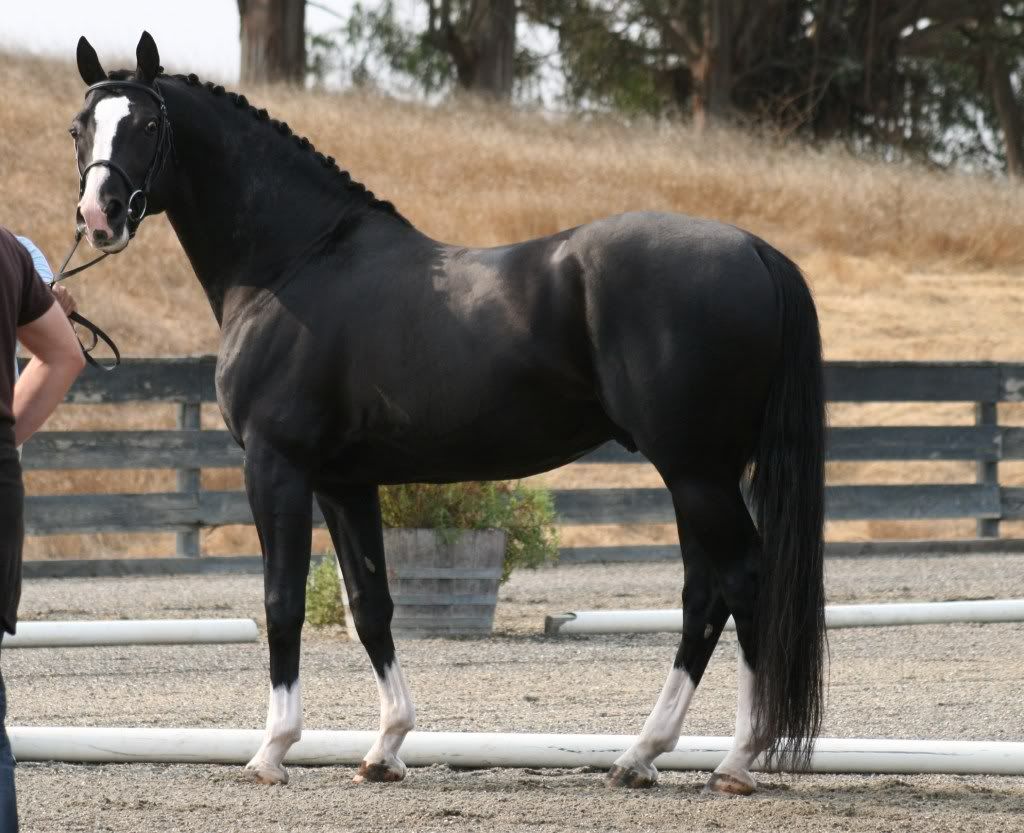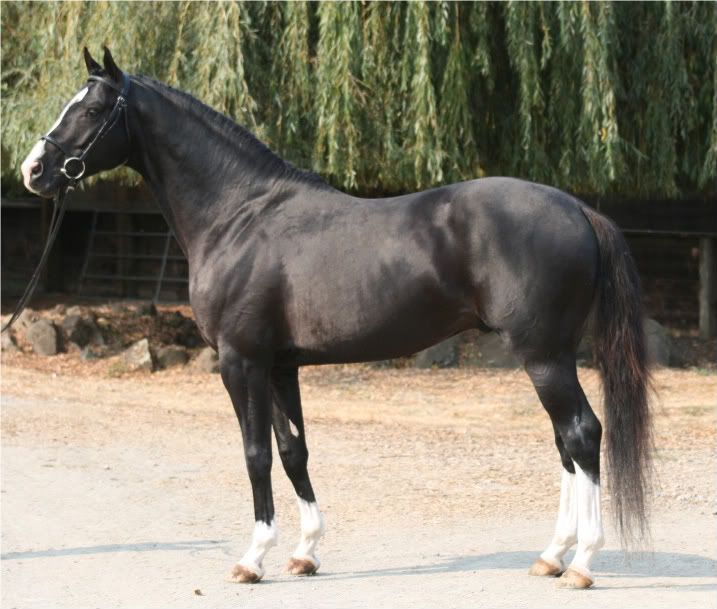 ---
Gray Fox Farm, Home of Romantic Star, Aloha, Redwine and Federalist
here are a few more I am looking into!!
JUMPING JACK WHIZ ( TOPSAIL WHIZ x Ms MAGGIE JAC)
NRHA Earner of over $55,000
1998 Congress Open Reining Champion
2000, 2001 and 2002 Denver Summer Slide Saddlesmith Open Champion
2000 USET Open Qualifier Champion-Ocala FL.
2000 USET Cosequin Open Finals 2nd Go Round Winner
2000 Southwest Futurity Show Open Champion
2000 NRHA Futurity Show Open Saddlesmith Reserve Champion (Run Off)
2001 USET Nations Cup Team
2001 Pin Oaks Open Champion
2001 Governors Classic Open Champion
2001 Central Affiliates Show Open Champion
2002 Saddlesmith Open Champion-Ocala FL.
2004 USEF Open Qualifier Champion-Scottsdale AZ.
2006 Western Affiliate Limited and Intermediate Champion
YouTube - Jumping Jack Whiz
CASCADE GOLD (Southern Playboy X Playboy's Annie Laurie)
Cascade is a son of the, 2006 World Grand Champion, Southern Playboy. As a yearling and as a 2 year old, he was undefeated in In-Hand Trail classes showing early on, his intelligence and wonderful easy temperament. He is also a multiple Grand Champion. Cascade continues to have the same easy temperament as an adult stallion.
As a 3 year old, we asked him to pick it up a notch. We were looking forward to really seeing what his Foxtrot would look like. We had hoped for big things out of him but were all still amazed as he gave us a "huge" front end, and rhythmic way of going, "VERY" much like his great sire, Southern Playboy.
We then took him high into the Cascade Mountains. we spent the days going thru rivers, over bridges and on tough footing. He did it it all with the confidence and ease of a seasoned mountain horse
.
He's level headed , not spooky at all,
HE LOVE"S THE TRAIL
. He was high lined right next to other horses during the nights. Even after a busy breeding season, he was a gentleman. He just continues to be just a really nice horse to be around.
Cascade's color is nothing short of STUNNING, he's very dark palomino, and he is incredibly metallic, if only photos could convey this!! Truly a must see to fully appreciate. A consistent remark by visitors is " his photos are beautiful ...but he is still far prettier in person"
Now, as a sire with 2 foal crops on the ground, he has again far surpassed our already high expectations !!!
He is strong genetically, stamping his foals one after another, with his qualities, out of many different types of mares, some being non-gaited breeds. They have great temperament's, great gait, with rhythm and reach. They have well defined and developed muscling, good bone, and color is quite consistent
2009 Breeding fee $650 Shipped semen available, collection fee extra.