Andalusians! Any "Andy" enthusiasts out there?
---
I am new to this forum and I was just hoping to meet some other Andalusian lovers out there. I'd love to see pictures of your Andalusians! I have a 16 month old filly. Her sire is Heroe MAC and her dam is a Pintabian. I hope to one day own a pure spanish andalusian.
Sire: Heroe MAC (I had the pleasure of working with this stallion for a couple months and if you ever get the opportunity to breed your mare to him...DO IT! He is AMAZING! Unbeatable tempermant! Outstanding conformation! Breath-taking Movement! Tons of presence!)
Dam: Lacy
And the kid, Elegante: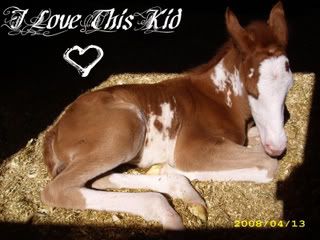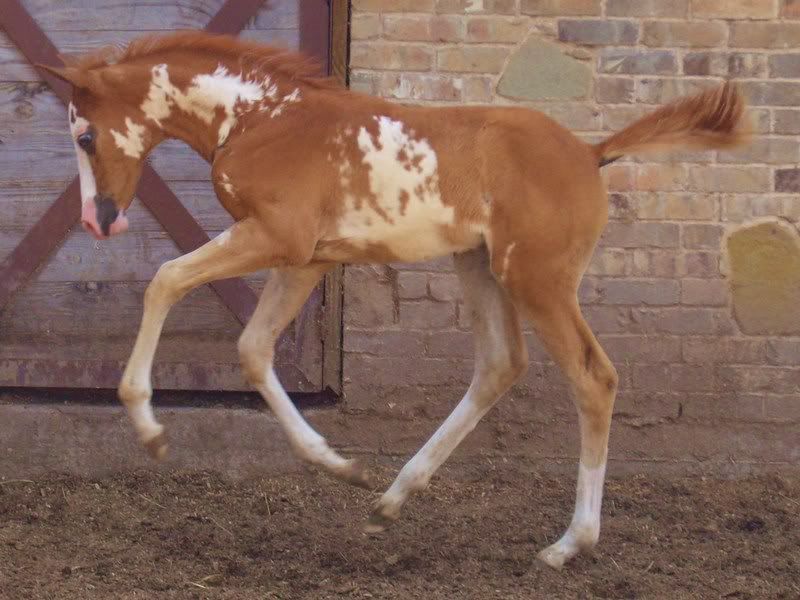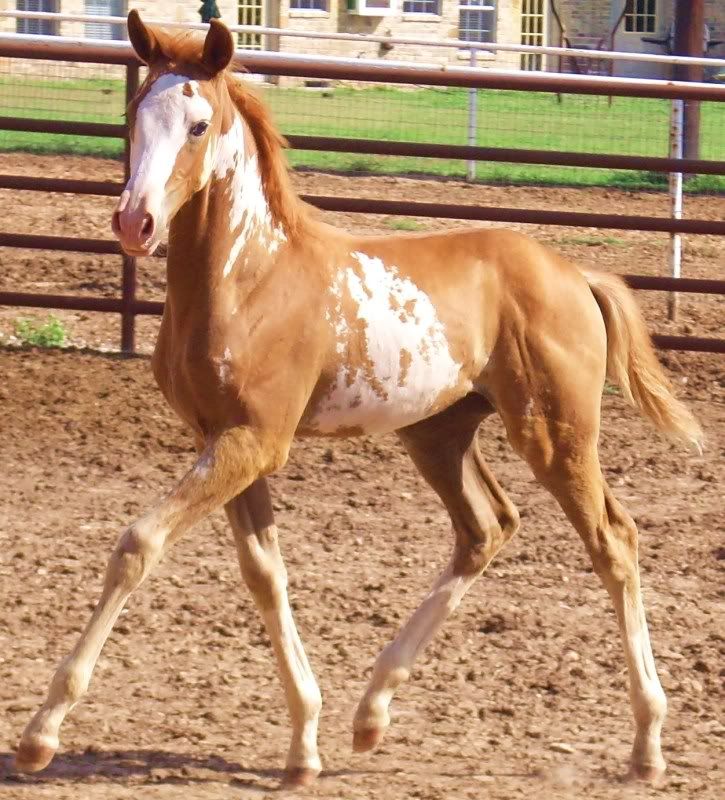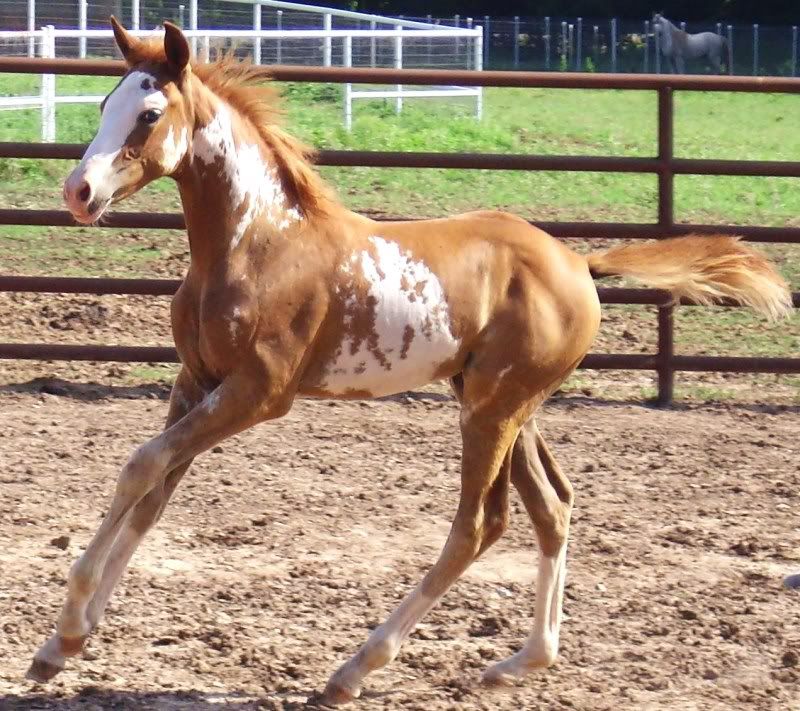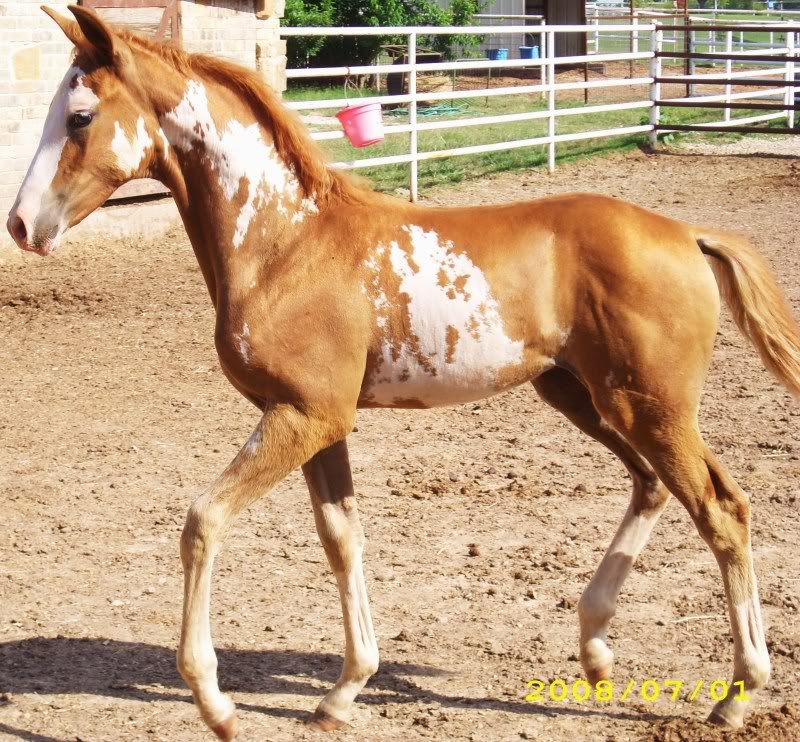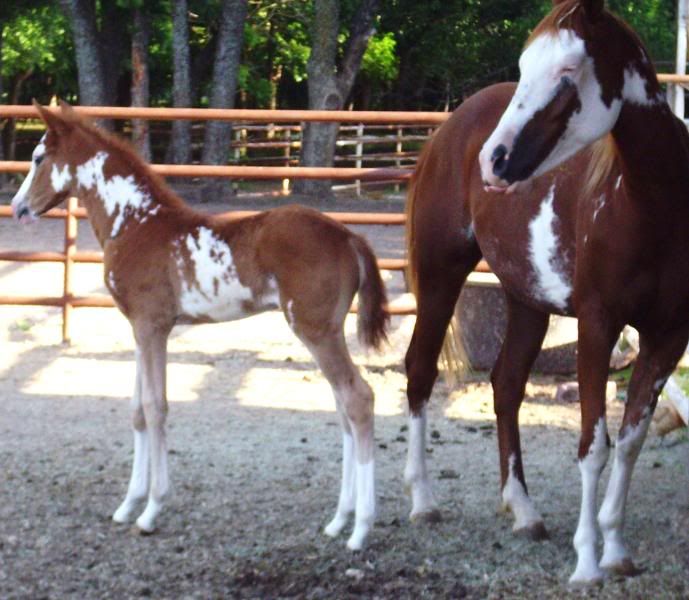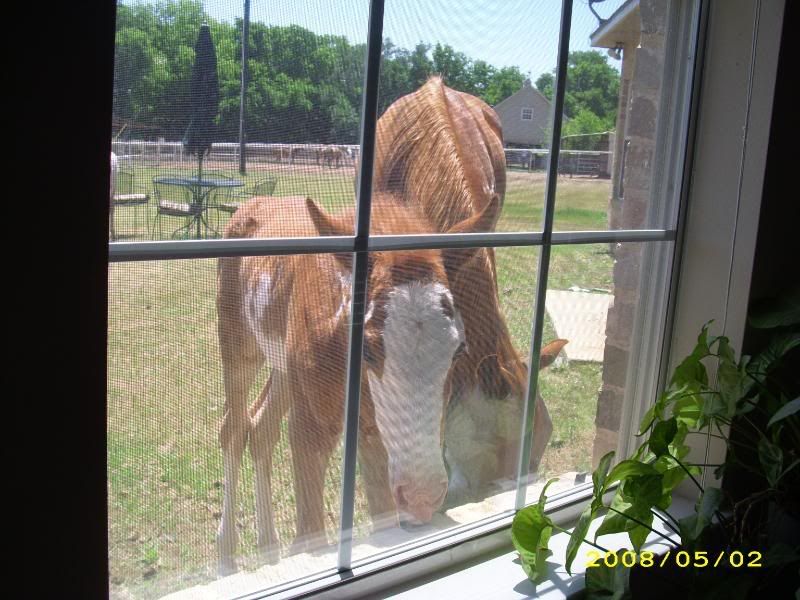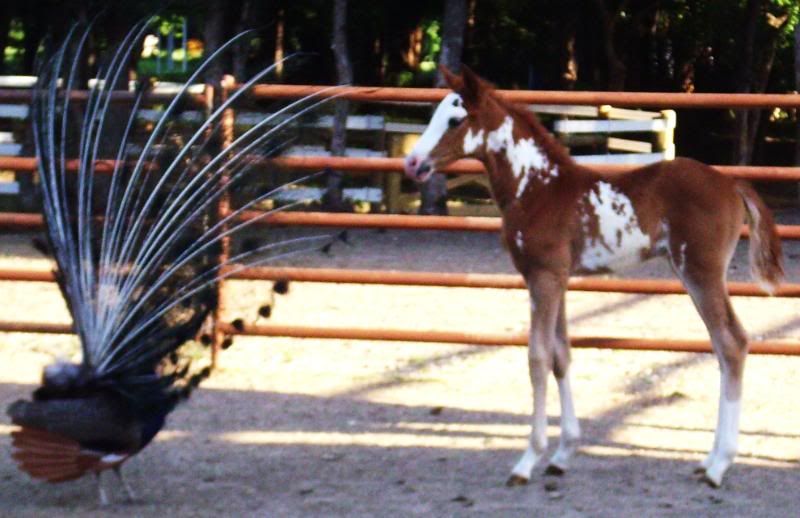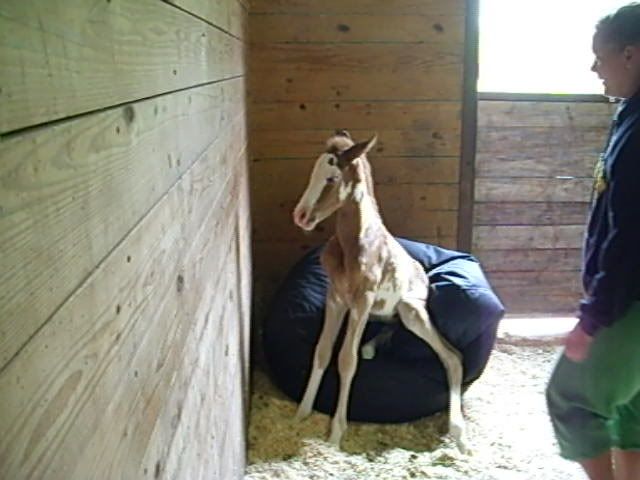 Taught her to sit...hehe
that foal is adorable!!
---
Laura
"When you're young and you fall off a horse, you may break something. When you're my age, you splatter." -- Roy Rogers
cute foal, I love Andalusian, but doubt I would ever buy one.
---
A good cowboy always has a better horse at the end of the ride, a poor cowboy will be afoot reguardless of the horse.

Mis Raices Estan Aqui (my roots are buried here)
Of course, Andalusians are the best! :) I see an Allen Pogue influence in your bean bag photo? Your filly is just beautiful...congratulations! My mare produced a gorgeous Andalusian colt in May. His grandsire is Kianto, one of Ami MacHugh's stallions at Jackass Mountain Ranch.
My mare, Apolonia and her colt, Demetrius:
Started
Join Date: Aug 2009
Location: In the barn whenever possible.
Posts: 1,910
• Horses:
2
Wow! Your filly is gorgeous! Congrats! I hope you will continue to most more pictures of her as she grows!
They are so pretty! That foal is to die forrrr!
---
When God Made Horses, He Painted The Good Ones.
"All I pay my psychiatrist is the cost of feed and hay, and he'll listen to me any day."

I love andalusians.
So pretty! I have never met one though
Wow,
What a great looking foal!
So pretty.
Congrats for you!!!
HP
Green Broke
Join Date: Jun 2009
Location: Brokenheartsville, just north of Styxtown :)
Posts: 2,577
• Horses:
1
I'll but you will look at me funny, but are Andulusians gaited??
---
Most people are like Slinkies; they serve no real purpose, but they bring a smile to your face when you push them down the stairs.
When you come to the end of your rope, tie a knot and hang on for dear life.