Wow!! All of those Mustangs are beautiful! Thank you for sharing your photos..I've always loved mustangs. Never have owned one myself. I have met a wonderful one a few years ago. He was a Kiger and amazing for a teen at the barn I boarded. I was impressed....Hmmm maybe I will find one of my own someday.
I have a Kiger Mustang. She is not a freeze-branded-BLM-mustang.. she was born in captivity. but, still a full mustang!
anyway, she is pretty much a one person horse. She won't let anyone catch her except me. I can do almost anything with her. she is so willing to please. If only I knew what I was doing (as far as training) she'd be the best horse EVER. ;)
This is like a dream thread I love mustangs and just like Hubbardshorses long to own one someday!!!
---
Cowgirl: A better-looking cowboy with brains.

Life is short!! Hug your horse!!
I have a half mustang, his mother was from a herd in nevada and he's registered as a half mustang. I was told his other half was appaloosa but honestly with the size of him and lack of appaloosa traits i'm not so sure.
This is my guy Phoenix out for his first trail ride since he was brought back into work. He's such a sweetie on the ground but under saddle he's a little challenging. He has hip problems so we mostly just plod around.
sugarcreek oct 2010 2.jpg
He is a good looking horse
I have two, but would recomend to anybody getting some to get only one at a time.
My third, and current, horse was a Mustang. She's four years old and from Nevada. I love everything about her especially her personality. I'm actually about to go ride her right now:) My beautiful Yazi: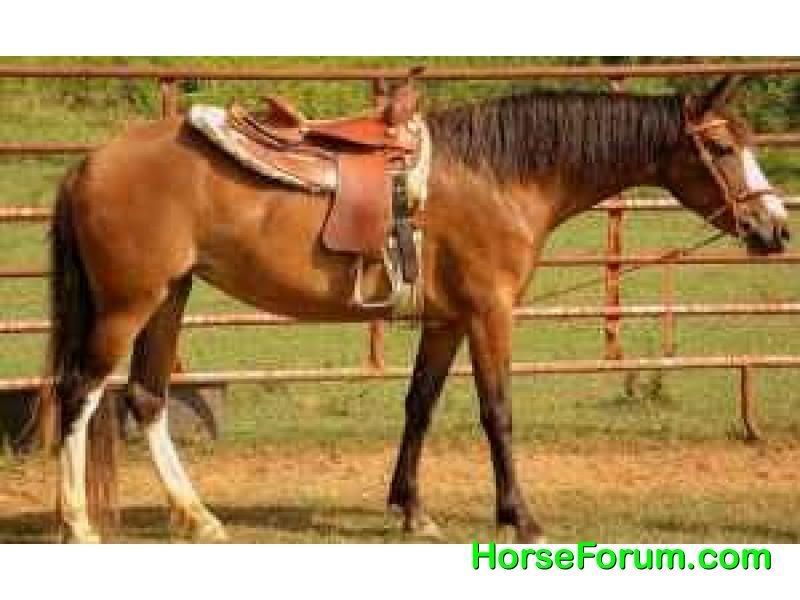 ---
~ SabreBaby. :)
Thank you Reiterin:) She's even better looking now that she's started filling out. :)
---
~ SabreBaby. :)
Similar Threads
Thread
Thread Starter
Forum
Replies
Last Post
Mustangs

Mustan

Horse Breeds

14

02-11-2011

08:30 PM

Mustangs. :)

SabreBaby

Horse Breeds

3

07-27-2009

07:47 PM

Mustangs

Brumby

Horse Breeds

7

07-15-2009

10:34 AM

Mustangs. Please help!

ohmyyiitssam

Horse Breeds

30

11-19-2008

04:29 PM

mustangs

Dave

Horse Breeds

30

09-25-2008

10:49 PM