any horse experts out there? what breed IS this horse?!?
---
this is fox, have only owned him 2 days and i cannot figure out his breeding! his previous owner has no idea either, any ideas? =]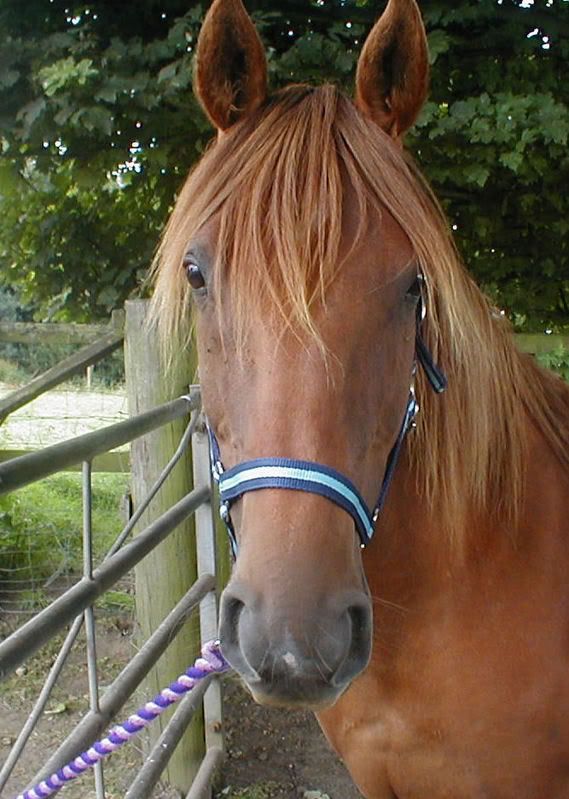 those black spot things isn't mud, it's his actual coat colour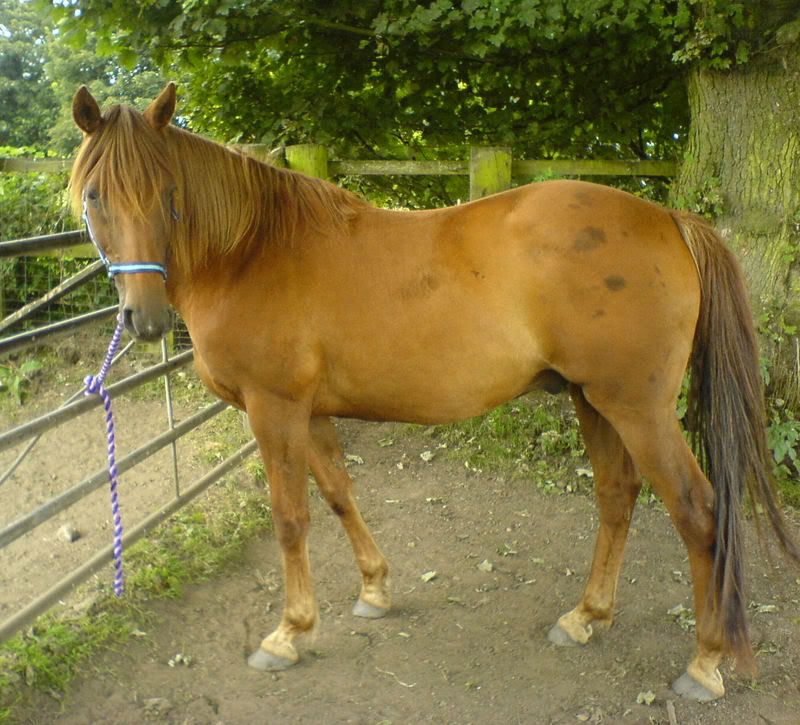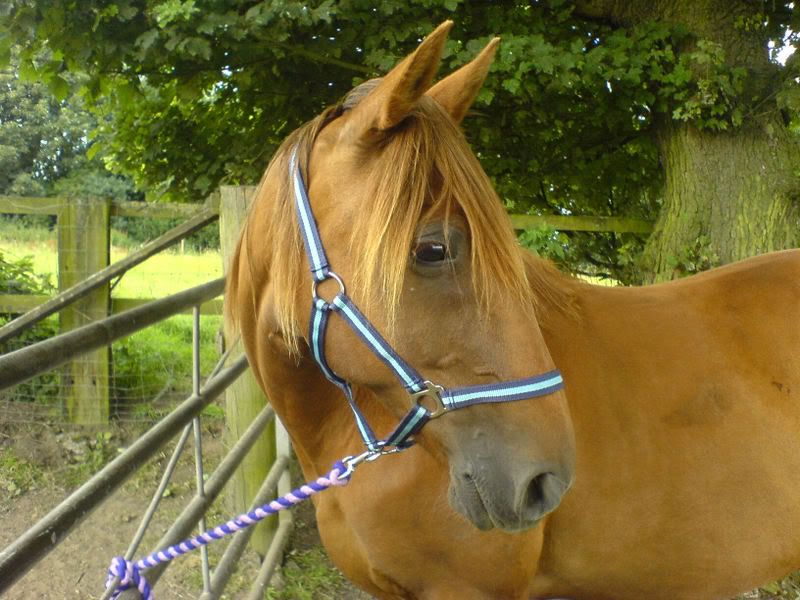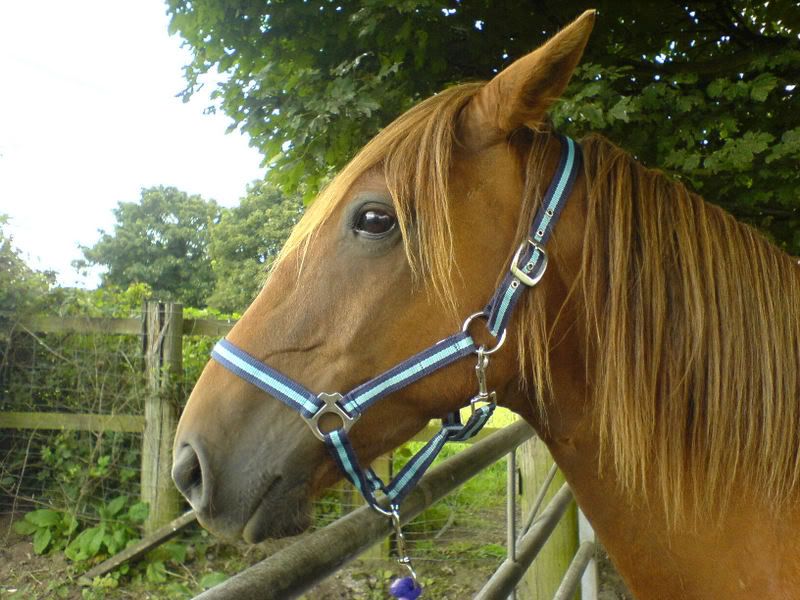 mustang in there perhaps?
Quarter Horse, a least in part. He's got a qh body style and those black spots on a red horse are very common on those with some running blood in their backgrounds. Please don't label him mustang because of the head...a lot of mustangs have beautiful faces.
i used to ride a tb with a head like that, same colour too, but she had no black spots
looks like paso fino....looks almost identical to the paso next to our barn
he definitely has TB in him, its just the other half of him i can't work out lol, or maybe he's a cross between everything
there could be some mustang in him....can see it in parts of him and yes the qh is there too..(the apple shape butt) and chest through the shoulders, but what i don't see is the tb?
---
HOME IS WHERE THE HORSE IS.........
Dunno about you, but I think he's got a beautiful face, really bright eyes. :) Makes me melt.

I'm honestly not seeing a whole lot of mustang... His head looks Thoroughbred-like, but his body is more QH-ish almost. More stout than a TB, anyway.
hm, not seeing the tb. i think his face is alittle to round for a tb. i do see the qh though.
looks like a Paso fino. Pretty short eaers, gentle expressive eyes, nice compact head, long forelock, short thick neck, nice rump (not too muscular like a QH. too thick (in the barrel) to be TB. nice set croup, short coupled, front legs set a little further back than a QH but just like a Paso Fino. Looks like a full blooded Paso to me, I see on other breeds when I look at this horse. Does he gait?
i live in the UK, its hard to believe that my horse might be one of those fancy flashy ones you only tend to see in america but..
he doesn't gait but has nice smooth even paces.
me and him, he could be a paso, he's not very quarter horse-ish to me but idk =]