Any idea what breed they might be?
---
Here's Shadow, he's a 10 year old ex-Amish cart pony. He's in the 13.something hh range.
Here's Buddy a 4 year old rescue horse. He is gaited and probably in the 15-16hh range.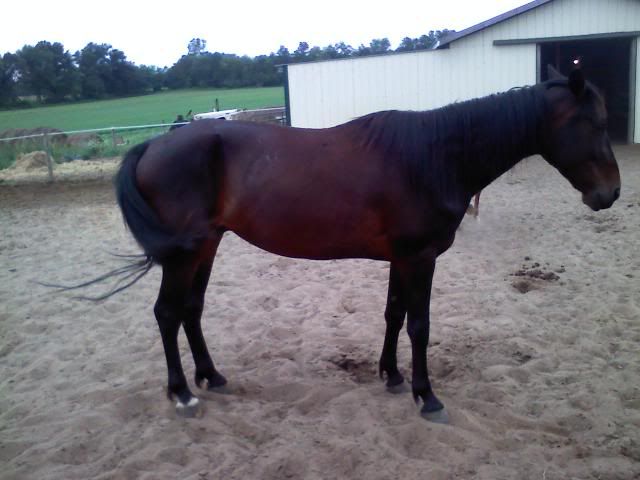 Here's Summer..an 8 year old mare that was abused but is now my most trusted mount. She's around 15.something hh.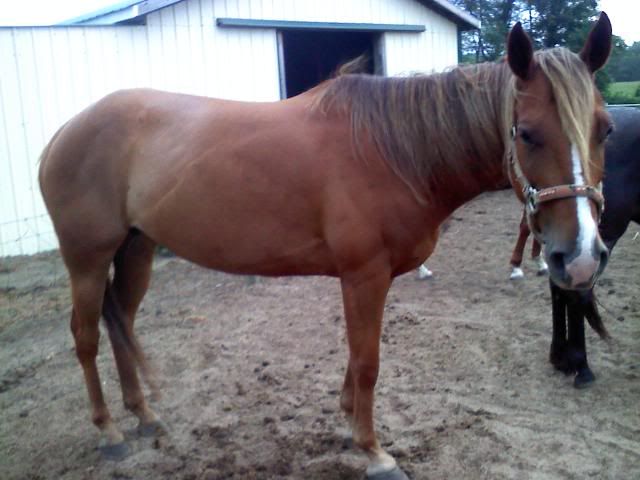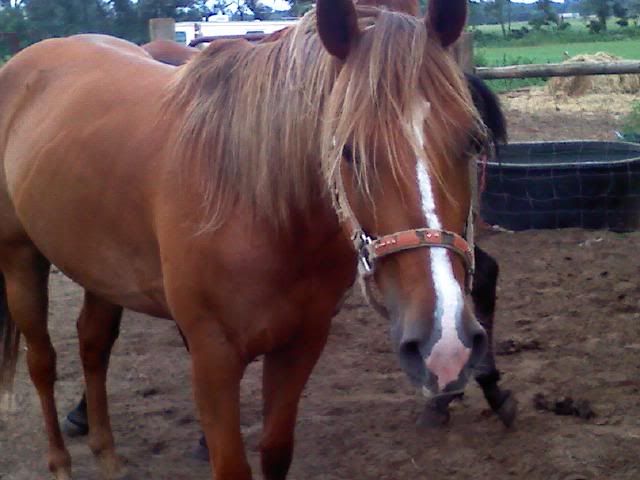 And Summer right after a bath, still wet..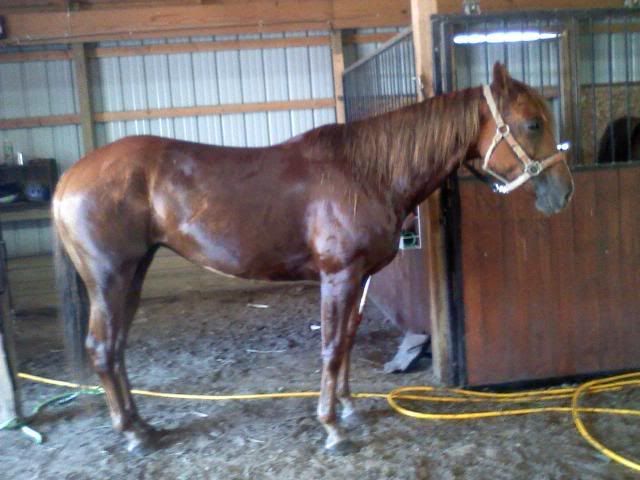 If you could take a guess on the breed of any or all of these guys that'd be awesome and very much appreciated. :]
Look to me like quarter horse crosses the last one especially looks mostly quarter horse
Id say buddy is part tennessee walker as far as the other 2 i agree they kinda look like qh crosses...all beautiful though
I've been told that he's probably a welsh or welsh cross
Yea Id definantly lean towards welsh...all beautiful though
little black pony looks welsh or welsh cross, tennesse walker cross for the second and defiantly quarter or quarter horse cross for the third.
I think the second is at least part, if not all Standardbred. You say he's gaited?
Even the first one could be part standardbred. In this area we have a lot of Amish, and they cross Welsh with standardbred all the time for cart ponies. They are so so smart and can do just about anything. They are beautiful!
---
~Lindsay~ Mom of 2, wife to the goldsmith, doula and childbirth educator in training, life-long horse dork
When the second one was a yearling I asked the vet on his opinnion of his breed and he said part standardbred..so this is likely..and I think he's got that big ol' standardbred head. [ugh, lol]