Any TWH or SSH owners?
---
I know of one person who owns them, but I was wondering if there were any more?
If so I'd love to see pics, or hear about show results/trail rides.
I was born and raised in the heart of TWH/SSH country, so I guess it was only common sense that I would own them. lol
Here are a few of my horses...
Solar Eclipse - 15.3 SSH pal/wh stud
We're getting him ready for his second show season! Last year he did REALLY well, so we have high hopes for him this season...
Dez (Yankee Doodle Dollar) - 7yr 15.2 sorrel/flax gelding
New filly - Solo pal/wh SSH
Other filly from this year...haven't come up with a name yet! She's learning how to park out....this was her first time...blk/wh SSH
twh
---
Hi yes i have a reg T.W.H. MARE and a half walking hore half qt horse I have my mare for sale at this time she is 6yrs old generator bred
the rider is my 5yr old daughter she is not for sale but the mare is
wow, gorgeous horses!!!
My TWH, Angels Super Delight BK. She will be 4 yrs old in mid May
My husbands TWH, Alens Sterling Silver (aka Cherokee) He just turned 5 yrs old last month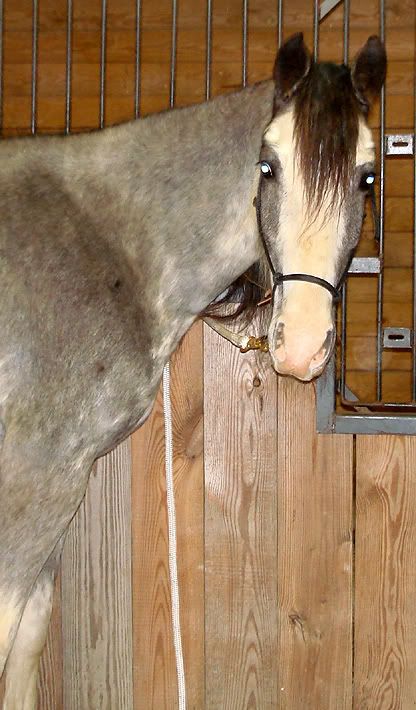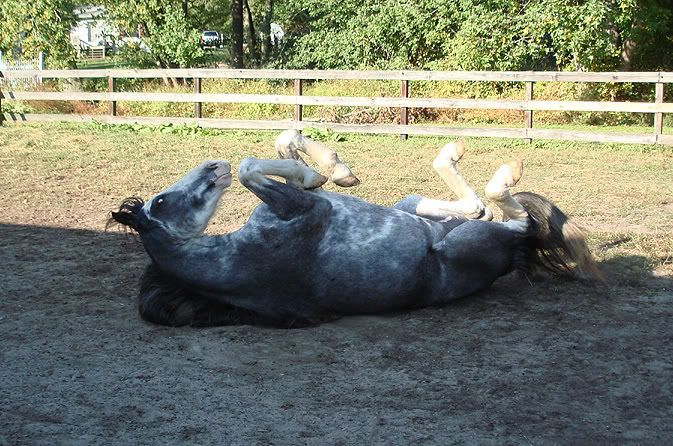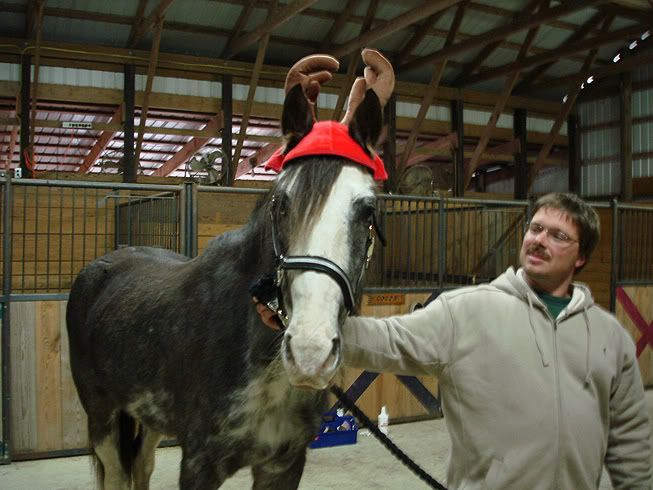 Our barn owner also has a TWH (the strawberry/red roan)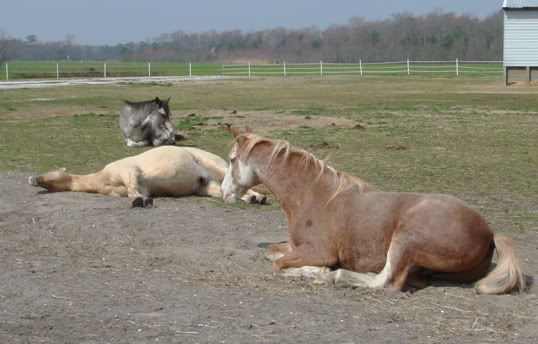 ---
Cocoa - 32 yr old QH, Cherokee - 8 yr old TWH & Toby - 16 yr old QH
R.I.P. Cocoa 4/13/78 - 2/9/11
Dave lol. Dang!

Kim...you have gorgeous horses! Cherokee is stunning, and of course I love Angel...I'm a sucker for spots.

Do ya'll show any?

Have you heard about Jazz Man and BNS dying? Really sad, they both coliced around the same time a few months back.
I have two unregistered Tennessee Walking Horses. We don't show, compete, or anything... My horses are and is going to be just trail nags.
Gypsie, my 14 year old mare (I admit, she looks next to nothing like a Tennessee Walker)
Dakota, my 2 year old colt
---
Horseshoe Loop Farm: Home of Gypsie (22 y/o TWH mare), Dakota (10 y/o TWH gelding), Codie (18 y/o Walkaloosa gelding) & Harlow (9 y/o APHA mare)
This is a mare out at are farm. Her name is Mira.. she's 12 I think.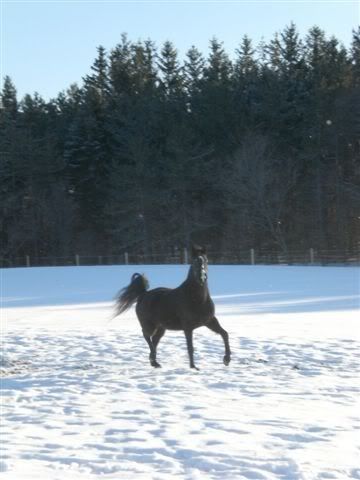 Britt - She looks like a Walker. The majority of my TWHs don't look like they're walkers, they're really stocky. I love the old school look.

Stepher...Gorgeous pic! I can never get a good action shot. I'm horrible with a camera.
Where I work, we have mostly TWHs and Paso Finos
This is my 4yo Tennese walker "the Pride The Glory" aka Pg. He does pretty much everything, best horse Ive ever owned. However he's really clumsy lol