Anyone else favor mustangs?
---
Just wondering...I love them myself :). I was told they are not a breed, rather a 'condition', but I am finding them in their own category every time I search online. Anywho, I was looking at a Kiger and Reno mix. Anyone have any opinions good or bad? His name is thunder and will be 2 in april. Thanks :)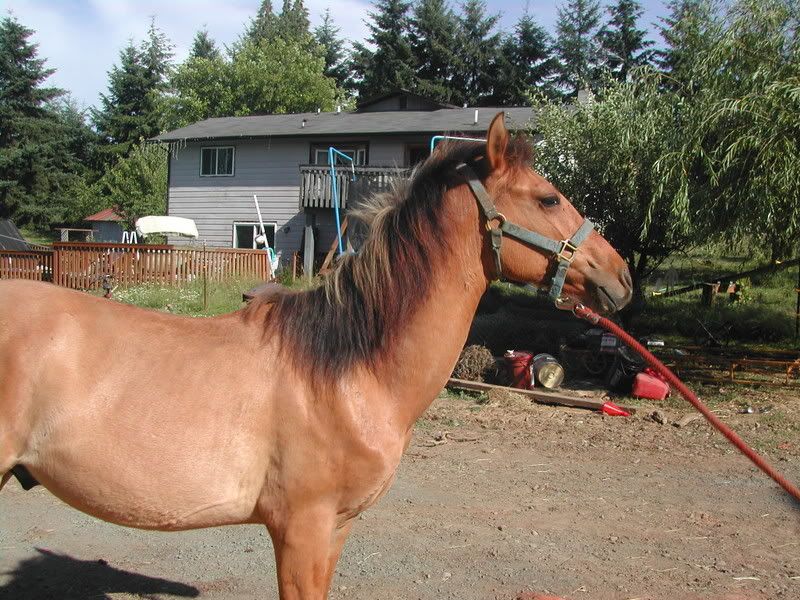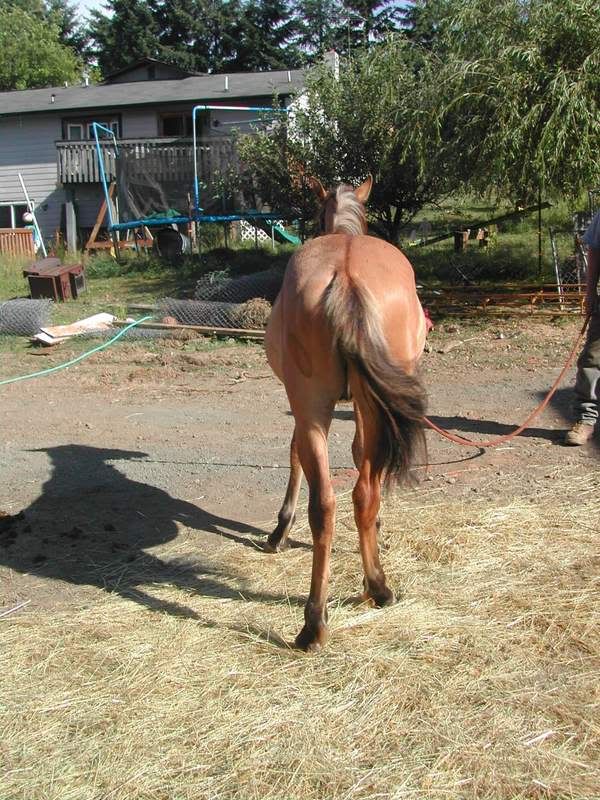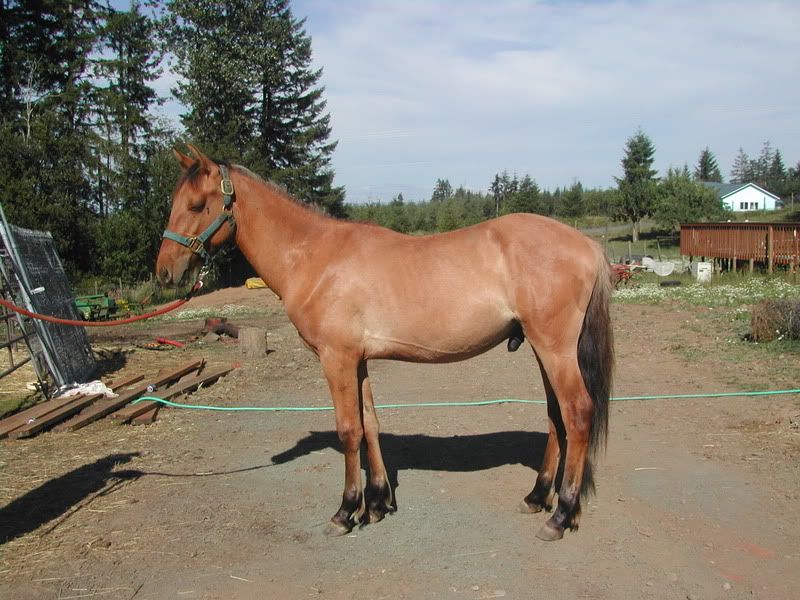 [/img]
I love mustangs. as far as i'm concerned they're their own breed. i love how hardy they are and how once tamed, they are willing to do just about anything you ask of them. I'm actually thinking about breeding my mare to a mustang (if I can find an ungelded one!!)
---
Have you hugged your horse today?
ya i just love how durable and rugged they are
. I think im gonna pick this guy up if my boyfriend lets me lol.;)
I know two mustangs, but haven't spent much time with them yet. One is a big shy, and the other is quite friendly. As for the guy you're looking at, I love the head! Beautiful!!! Is he a litle knock-kneed? Or is it just that photo?
---
Karen Marion
creating art ~ creating a new life
ya know, I was wondering the same thing about his knees. I called the lady today about him, but had to leave a message. I hope to take a look at him in a week or so, but it's an hour and a half drive. I just fell in love with his face!! As soon as she sent me the close up of his head, my heart melted :))

thanks for your response!
hey, we have brumbies over in AUS. I guess they are the same thing. But yes i love their freedom.
---
AUSTRALIAN STOCK HORSE SOCITY
I realized after I posted that it's probably called "cow-hocked". One of my Italian greyhounds is cow-hocked. It doesn't slow her down at all, but if she were a show dog it would count against her. She's a rescue, so I don't care!
---
Karen Marion
creating art ~ creating a new life
oh ok! thanks for the info :) i will definately have it checked out if i do decide to purchase him :). you've been great support!
One of our mares is a lil 'cow hocked'. Its only a conformation fault, although if the horse is 'too bad' it can effect its joints. I know a Showjumper that is one of the best in WA, he is cow hocked and he has a long neck. And he can jump twice as high as any 'correct conformation' horse
---
AUSTRALIAN STOCK HORSE SOCITY
Brumbies and mustangs are not the same breed. they are wild horses and may have come from the same breeding stock way back when, but today, they are not the same breed. You could very well say that Prezwalski's are the same breed as Throughoubreds too while your at it! lol.
---
Have you hugged your horse today?