Thanks mom, that was already pointed out and I mentioned I was learning and got mixed up. Another poster even posted great pics of the two. I get that they're gated, I love it! They just have a similar name and I MISTYPED.
Posted via Mobile Device
Quote:
Thanks for the compliment. I love my boy lol =)

SaddleDragon, no one ever said otherwise. Moores gets the picture of the saddle pad. No need to be rude about it. We all learn at some point and should never stop learning.
THANK YOU Chevy princess! I am very new to horses and learning so much. I appreciate and will take any advice given NICELY :)
Quote:
A SADDLE PAD IS NOT A CHOICE, ITS A REQUIREMENT!!!! Doesnt matter how long your gonna ride for.
Thank you!!!![/QUOTE]
Ok i got it the first time!! Thanks :)
My babies.
Daisy. Reg appy mare 11yrs old. Amazing trail horse, loves to jump as well.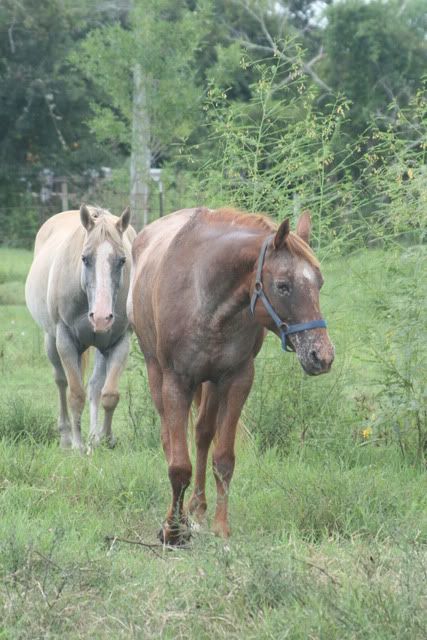 And Whooty. Awesome kids horse. I think she may be crossed with a Thoroughbred. Some things about her just scream Throroughbred.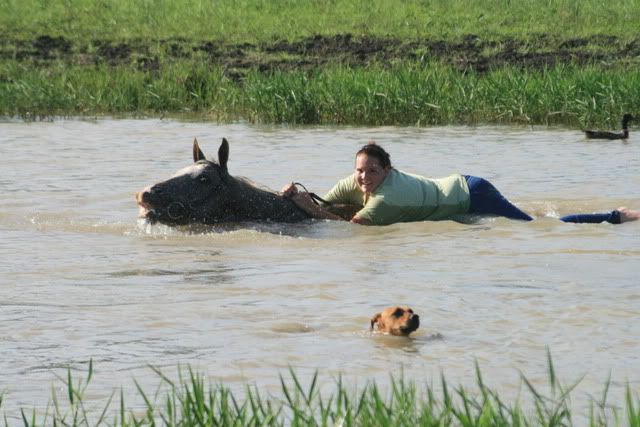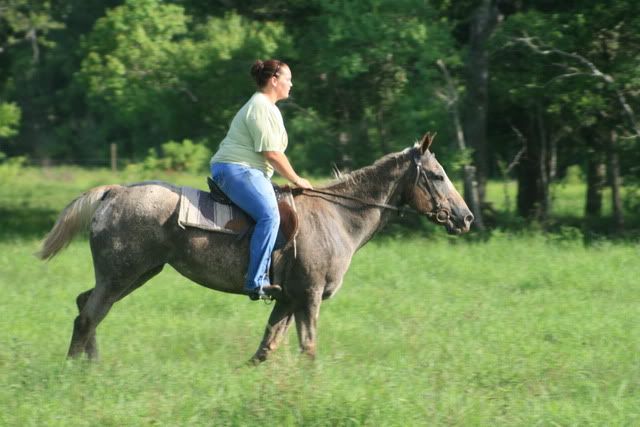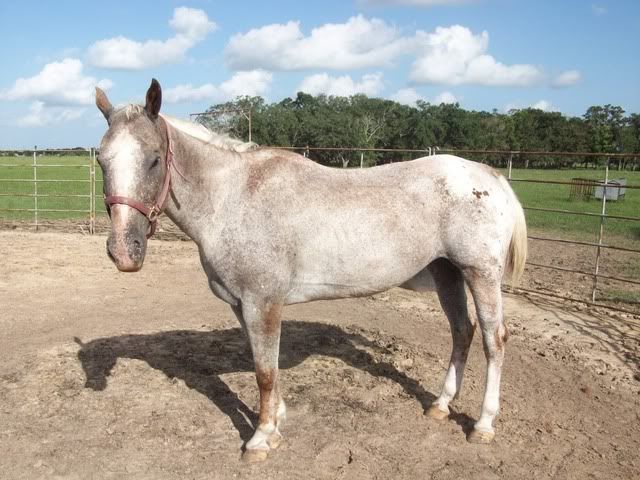 ---
When In Doubt Let Your Horse Do The Thinkin
Quote:
Originally Posted by spookychick13
What Lone said.
I have no experience with Saddlebreds, so can't give an opinion there. I do have LOTS of experience with Appys.
My grandmother bred and raised appaloosas for many years. Appaloosas definitely have appy-tude in abundance.
Here are my two appaloosas that I have right now. When Oldest son progress farther in 4-H, we are looking into getting another appaloosa for the Yearling to Maturity project. Sorry for the picture over load.
My grade appy mare Phoenix -
My oldest son's POA Mare Chandy (
J-N Champagne
)
Never owned either breed, but I did ride a couple appys for someone at my barn for a bit. Wasn't fond of either one, the gelding was great to ride, i enjoyed riding him. Just not the greatest. The Appy mare, she was intetresting, she never wanted to slow down at all, she wasn't that cordinated either. Me and her didn't get along very well, but she did love jumping. These horses might have been a different story to if their owner actually rode them and just wasn't paying me to ride them once a week, where then of course they were nightmares to ride from all the pent up energy (least the mare was, gelding was still good). The woman who owns the Appys mom has a Saddlebred, he jumps, he doesn't gait, he's an eventer now. and the woman that leases him also uses him for foxhunting, very pretty horse but lazy actually.
How's this for Appy Attitude? LOL
---
*Dreams are within reach, you just have to go that extra mile to catch them*
NDappy, I LOVED all the pictures of your appys! they r beautiful! :)
Amera, cute cute pic! My kids were laughing so hard looking at your horse!
Ok now i have a question.. . maybe a stupid one. What do you guys mean by appy additude? Does the breed seem to have a bad additude?
LOL! I was joking when I put that! People always talk about how Appys are stubborn or bad horses, etc. Rain has an absolutely calm and sweet demeanor and her sticking her tongue out is pretty much the extent of her "attitude" LOL :)
---
*Dreams are within reach, you just have to go that extra mile to catch them*