Appaloosas Anyone??
---
Ok so i'll state now that i am
not
in most respects an Appaloosa fan (the mottle skin, wall-eyes, spindly manes & tails turn me off
) However i do find their color interesting & there are several who have caught my fancy, so-to-speak.
My first horse was actually a registered Appaloosa (despite his lack of spots...)
But i want to know what you think. If you own them lets see pics! And if you don't then share those that you find appealing or downright ugly
Personally, my favs would have to be the ones with a varnish-type pattern (minus the excessive mottling)
Here are pics of my boy Biscuit (reg. Butch Cassidy) as well as some i found that i like
---
"If a horse fails to do something that is because he was not trained to do it. If a horse fails to do something properly that is because he was not trained properly."
www.wildestheartart.com
The barn we hang at ( not MY barn) but we refer to them as "our" horses because I spend my life there, has one they've had for a while who is a varnish and one who is new and is a leopard. They must be ap mix due to their size, but are stunning talented animals. Both are jumpers and lower level dressage horses...and excellent teachers. Can't load pics because I'm on my phone, but Appy can be seen on the website I'm working on for the barn www.highlandshorses.com and Snickers will be in his spot in a few moments as I'm a Louisiana girl and the Saints are losing so I gotta walk away!!
Posted via Mobile Device
This was my horse Poncho. He was my mom's horse.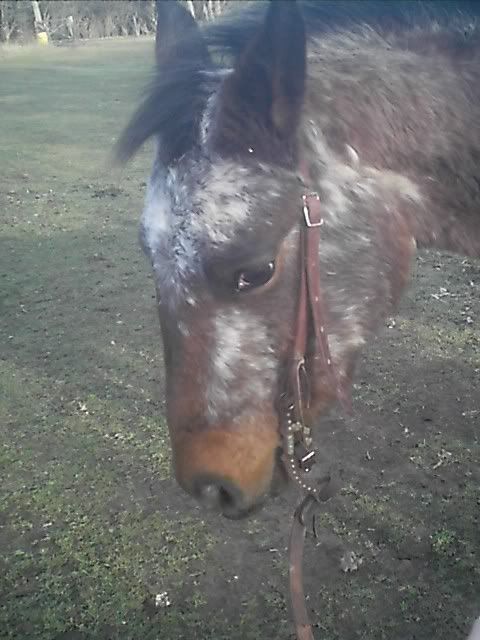 I'm a huge fan of the AppyXFriesians : )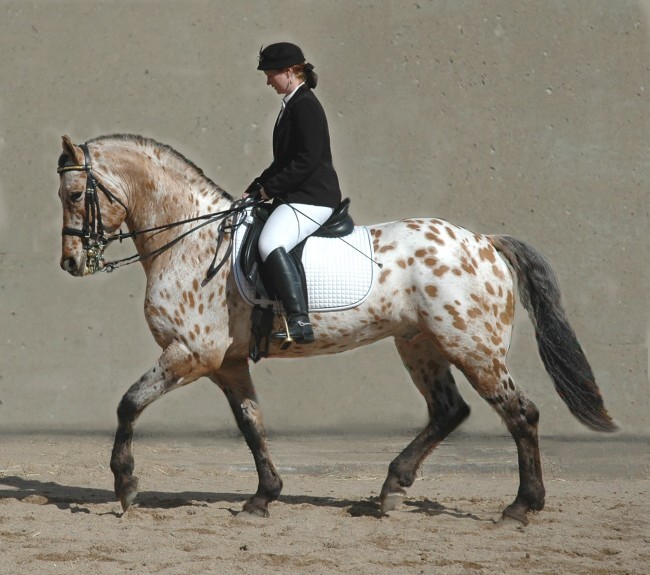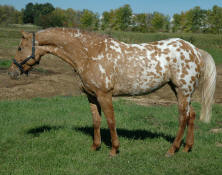 They are outstanding to look at.
here's my favorite Appy
---
This is Mac, or Mac Truck as I call him. That's his owner riding him. Wish she was MY avatar, but she is like 30 years younger than me and a much better rider.
Mac is the Subaru of horses. He can do ANYTHING to some degree, but not necessarily super well. He is extremely sturdy, NEVER lame, rarely trips in the roughest of terains, loves to lope/canter and will take it from a stand still. He is opinionated and doesn't see well, so can spook on the trail and has a terrific stop/drop shoulder/spin, as I can attest to from the ground looking up. I have great respect for Appys. Pure or blended in with AQHA or THBD or even Percheron. Dandy horses.
amanda1.jpg
Ohh yay I can share my babies!! I was never an Appaloosa fan because I loved them. I do find there patterns very interesting. But I now own 2 appys merely because they were the best horses I could afford/find. The first is my love Whooty. She has a heart of gold. She is a wonderful mare and I love her to bits. She likes to jump and to run and is a wonderful lesson and trail mare. I think she may be a thourghbred/appy cross.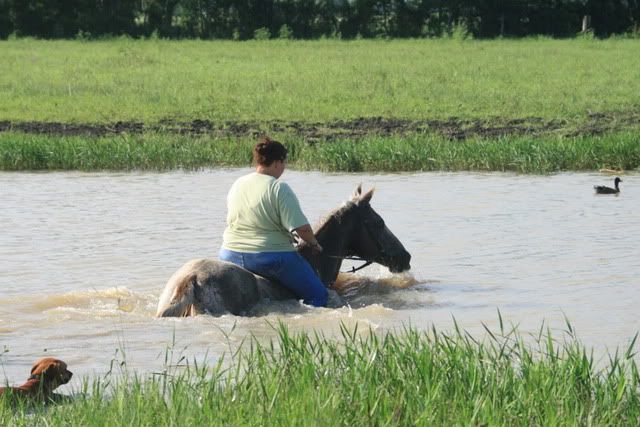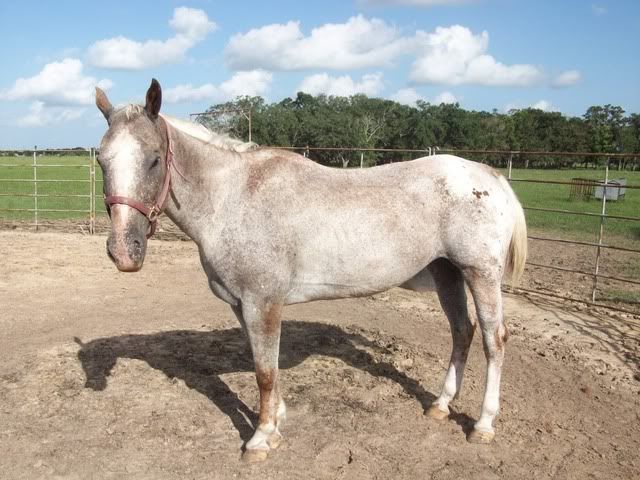 And this is my new mare Daisy. We haven't really gotten to know each other that well yet. She's really sweet and is a good ride. Especially since she hadn't been ridden in over a year before I got her. She's not spotted and has a decent mane and tail. But she's registered. I love her lope.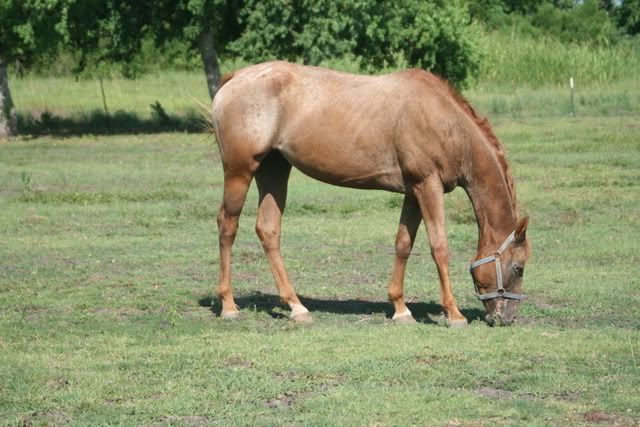 ---
When In Doubt Let Your Horse Do The Thinkin
Quote:
Originally Posted by spookychick13
What Lone said.
Yes, any friesian cross is gorgeous in my opinion lol
Tinyliny i like your appy as well! His tail is awesome lol so silver!
---
"If a horse fails to do something that is because he was not trained to do it. If a horse fails to do something properly that is because he was not trained properly."
www.wildestheartart.com
Here's my new baby Rain :) I absolutely adore her to pieces! :)
---
*Dreams are within reach, you just have to go that extra mile to catch them*
Mac has a great tail but naturally roached main. The one time I rode him bareback I came off at a very minor spook. No main to grab! His is naturally roached. It just reaches a certain length and stops growing and stands straight up all the time. Looks like the Trojan horse.
My friend's horse is an appy. He is bigger and more overal varnish with some black spots. he has the thing tail but decent mane.
Go figure.
Appy virtues
---
Amarea,
Your horse Rain has good feet. That made remember to add that many appys have the nicest dinner plate feet. When I was new to riding I thought tidy little slipper sized hooves were attractive. Now I know that in general, bigger is better. Mac has the best feet. He is ouchy when barefoot, but we have such a lot of mud that it's not surprising. So , he is shod all 4 all the time and will go lickety split over rocks. Never a crack or abcess.
Actually her feet are in bad shape right now. She had a founder episode from what appears to be last fall before I bought her. Indy is getting her feet back into shape but we still put Easyboots on her when we ride. She's doing great in them!
---
*Dreams are within reach, you just have to go that extra mile to catch them*