Appendix?
---
Do you think it's a possibility that Blu is an Appendix Quarter? On the trailride today...in another thread...alot of people asked if he was Appendix. Any ideas? What do you think?

Thanks...
---
WHATS REALITY?
I could see there being a bit of TB in him...
---
The lovely images above provided by CVLC Photography cvlphotography.com
If so, he would be appendix crossed with appy.
---
"Doing what you like is freedom, liking what you do is happiness."
Would you be able to post some photos?
I always thought Blue was fewspot Appaloosa? It is not all that common to have appy marks on a QH unless its a Quarter horse appaloosa cross.

I could see him being a Appendix Quarter horse crossed with an Appaloosa. A lot of people crossbreed stock-type horses.
Sorry about that everyone...I'd asumed everyone has seen him. :)
He is cleaner now and is nice and shine-nay!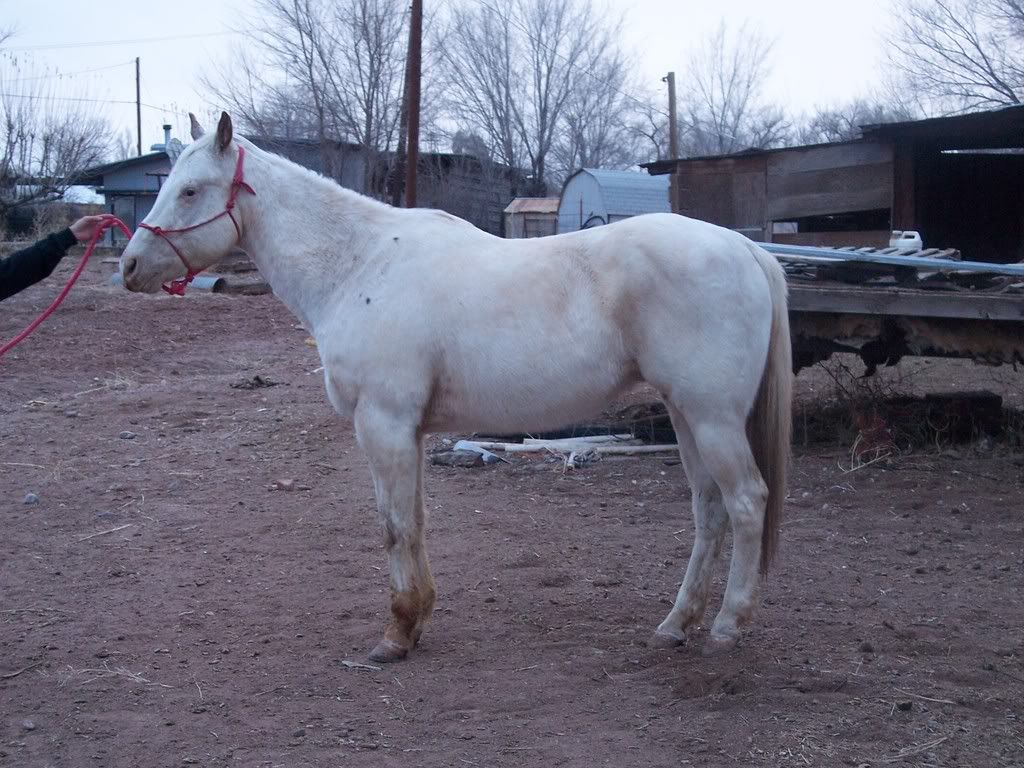 ---
WHATS REALITY?
i say Appendix qh with appy
Yeah, I see an appy in him a lot.
---
Ride more, worry less.
He's a cutie.
He probaly has TB in him somewhere. His hindquarters are a bit TBish. But, not a lot, I don't think. But he has to have Appy and QH.