appies!!! theyre ace!!!
---
dont you just love um?!?!?! from the, couple of spots, till the covered, till unspotted, to their all similar eyes... their fantastic stamina and nice yet charactisitc temperants?! theyre fantatsic! i have a 6 year old apollosa... shown in my sig! hes ace! hes already jumping xc, sj and really tries hard at what he does! Theyre ace... anyone else got any? also got any 'typical' spotty show names .i.e see spot run?! :P mines called Sammi Whiskers!


my lil boy.. Sammi Whiskers a.k.a Stig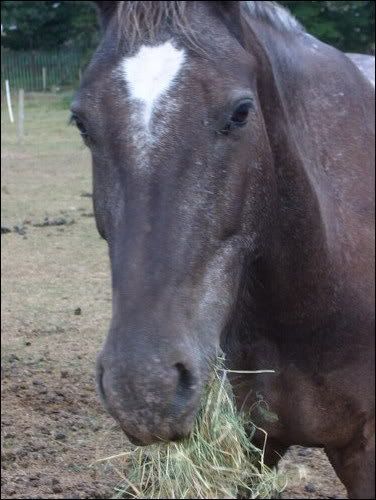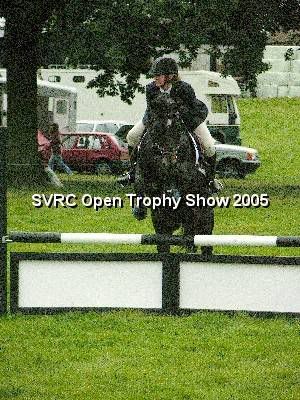 Weanling
Join Date: Dec 2006
Location: Australia baby!! Wouldn't live anywhere else!
Posts: 522
• Horses: 0
sweet horse :) i love blanket appoloosas. I ride a strawberry roan (not sure..) appoloosa at my riding school. She is crossed with a TB, but she is the sweetest horse.
hey
---
hey im just wondering the show your at in the picture what show was it?
LOL I told myself i would never own one because every single one i rode absolutely sucked (for lack of a better word)

They were psycho, hated to be separated from their little stablemate (even if they were still SURROUNDED by horses, they would freak out because their neighbor wasnt riding with them). And i had one brilliant soul who spent his days staring at the sky... and when on a trail ride, he tried to take me up a rock face at a 75 degree angle. I was thoroughly burnt out.

Then, 2 Christmas' ago, i went back to CA to visit my folks, and when i got to the ranch, Jody, my mentor, was riding a little blue roan App. She said "Hey Mary! I was saving him for ya! Come on and have a ride!" And I replied "NO WAY! Are you crazy?!" She told me to trust her, and i do.. so i rode.. begrudgingly.. LOL

This little App rode better than some QH's ive ridden. Both on trail and in an arena. He was trained to be roped off of, and is a pretty accomplished little reiner (with the sliders on, he had a 15 foot slide)

But then again, the App i have isnt foundation. He is more of the "new style" Appy, built like a QH. No mane but a long tail, short and stocky, QH head, etc.

One appy completely redeemed my faith in ALL apps. Even after like. 7 Apps in a row were absolutely terrible.. this one was SO nice.. that he helped mend the bridges that the other Apps burned.. LOL

He is in my banner in my presentation =) He is awesome.. and currently teaching my husband how to ride ;D
There pretty, nice to ride, but all the appys I have seen have TO MUCH ENERGY.....The appys That have been at my barn and around my barn have never stood still.
Hehe, I got some news.. if people didnt already know.

i got told by a Horse breaker/trainer/breeder/farrier ect ect!!

That Appalooa's have Mule in them.
If you ask the American Indians they will tell you the same thing.

:) Hehe,

Holly. x x x
....I dont know if that would be true that they have mule in them, maybe. It's not the spotted or blanket coat that makes a appolossa, I Forgot the three things but I remember 2, the 1st is they must have striped hoofs, and the 2cd is that the whites of there eye is showing, I cant remember the 3rd.....crap, I will get it.
My farrier says that my horse is part Appaloosa :) He's not registered so I have no clue what he is.
they have to have modeling around there eyes and nose and there hoofs need to be like striped, thats just what my companion animal teacher told me, those are the three things. :roll: