Yay for the appaloosas!
I own 2
Gem (the leopard) and Vega (the snowflake)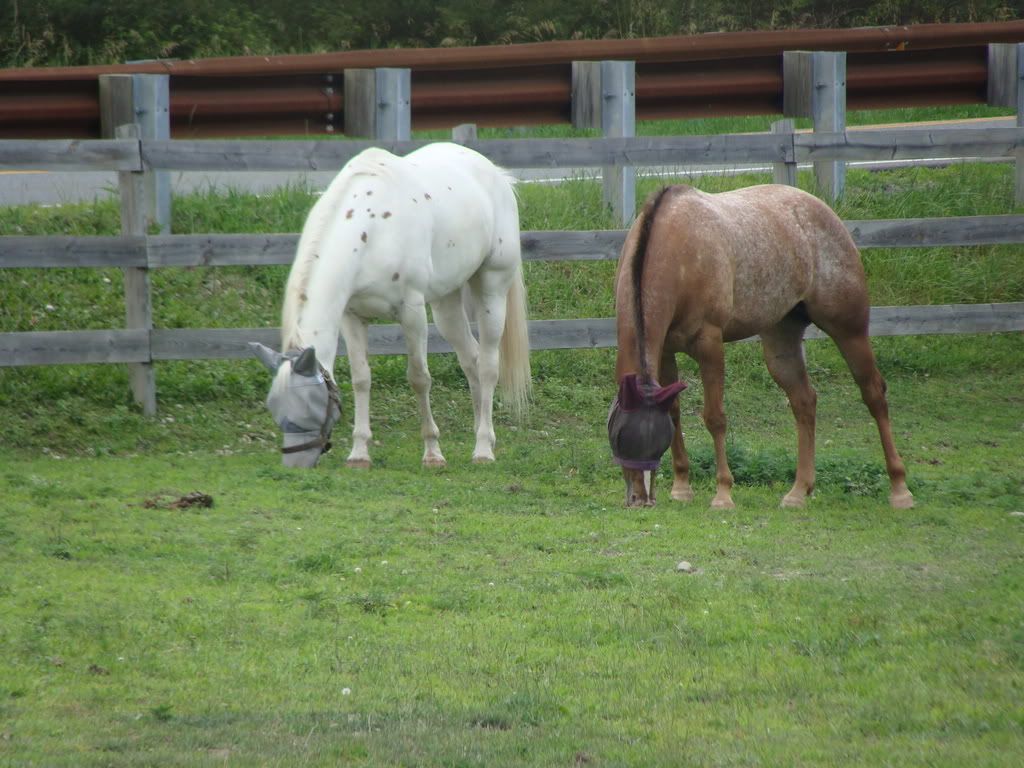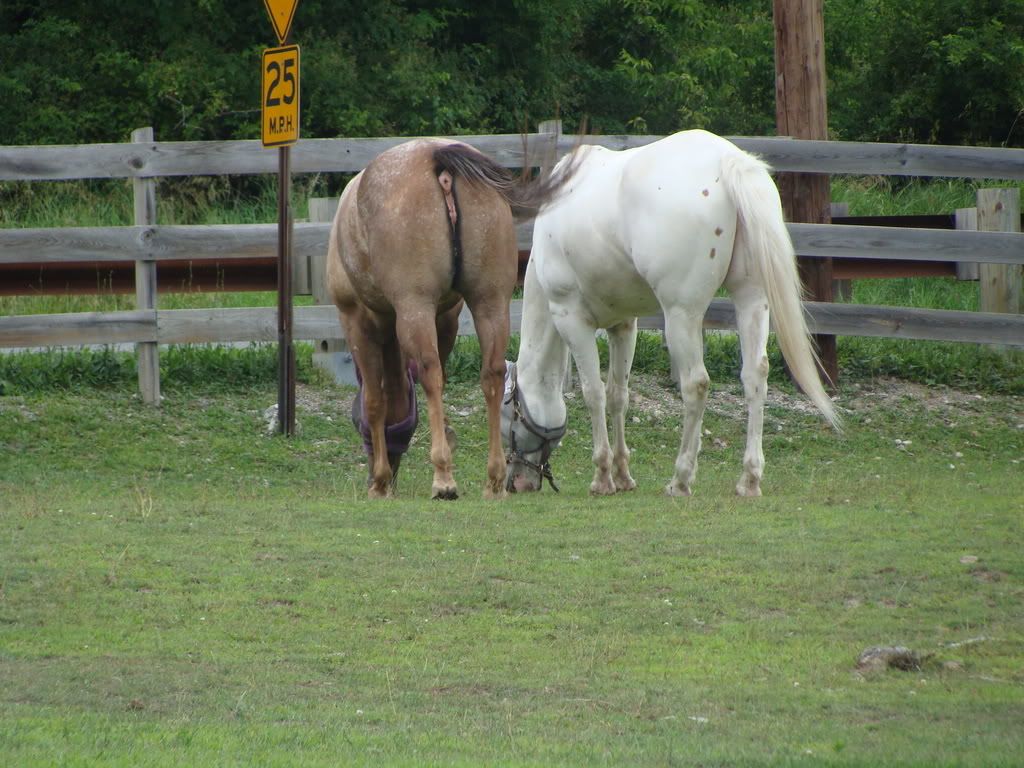 Quote:
Originally Posted by FancyAppy
All your horses are gorgeous. I love them all.
Here are Rocky and Auggie, our Appys
my grandpaw had a appy named Auggie!
This is Rascal, a horse at my barn. He is a big goof =D
---
~Kait & Mark~
myboydoc...that is so great your grandpaps horse was an Auggie too. Of course Auggie is nic-named fot the month he. was born in. His registered name is very different,, but he has been Auggie for so long I do not remember what the registered name is...I will have to look at his papers again.He is my special boy.
---
Our farm is home to 4 adopted draft horses
Please consider adopting and give a horse back it's life.



Such cute Appys!
Love all his spots.
---
Ride more, worry less.
Heres my baby girl!
Shes three but ive only had her about two weeks now!!!!
Beautiful horses, everyone!
I don't have any Appaloosas, but I do have appaloosas ;) (meaning, I don't have the breed, but have the color!)
Mine are miniatures, plus I used to have a POA.
Spin:
Chianti:
Confetti (in foal to Spin):
Sage (also in foal to Spin):
And the POA, Skylar:
Velvet, 4 year old foundation Appaloosa-
and Cowgirl, 8 year old appaloosa-
---
Here is Ally she is a black blanket mini appy with lots of roaning. She is also a past rescue horse. And Skiddles is her daughter, she is a blue roan pintaloosa miniature.
ATTACH]1494[/ATTACH]
show pictures 010.jpg