Appy Lover
---
Heyy there yall haha does anyone ride, own or are just in Love with Appaloosa's??

-chelsea is an appy lover- <3http://spottedhorseworld.tripod.com/cc2.jpg

.......he's not mine, but i would love a horse.
i ride this one Appaloosa all the time and i love her but she's not mine and she's just sooooooo smooth i luff it :)
here is the picture of tanto the appy at my riding school such a quiet pony as well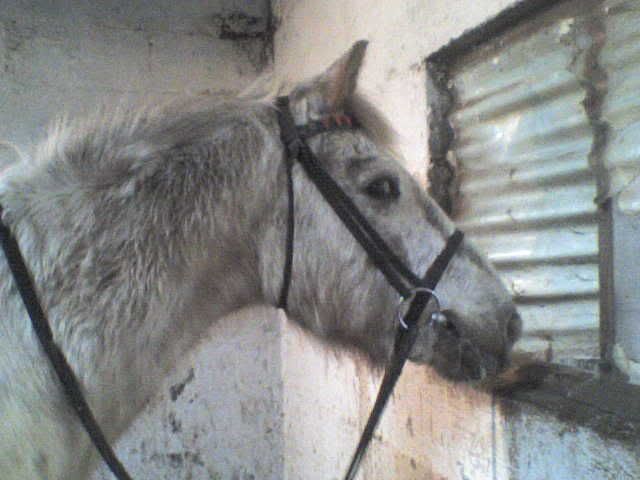 he is sooooo cute lol x
he is such a smooth jumper and calm alrounder
thanks for responding there all sooooooo cute i ride one but he has no spots just a stirp and hes black! Hes very lazy and one of his talents is eating lol

-chelsea-
Hi,

I have an 18 mth old appy filly.
She is with a summer coat, dark bay flecking, with a white blanket, three white socks a star, stripe and snip and stunning

Sir "Warralee Mr Montana" AQHA
Dam "Cayuse Beauty Bars" AAA

Take a look at her sir and dam on aqha and aaa sites.
We saw her born which makes it even more special.
And yes we will be showing her led, and ridden when she is old enough. and she can jump, cleared, with room to spare, a 4 foot fence at the age of 2 weeks.
this is what my foal looks like she is so cute with loads of personality + lol
Weanling
Join Date: Dec 2006
Location: Australia baby!! Wouldn't live anywhere else!
Posts: 522
• Horses: 0
i have never owned an appaloosa, but have ridden one at my riding school ocassionly. Her name is rosie, she is, i'd say just over 15hh, very defined, strawberry roan appy. She is hot headed as is such a speed demon, and hard to control and keep her head down lol. When she wants to do something, its either let her (which you dont) or get reared on (happens a lot).
hi, i'm new and have an awesome appy. His name is Shootin' the Breeze, or Shooter. he's 14. i love him to death.