But Appy doesn't rhyme with goofball - and you Appy people know exactly what I am talking about...
I know this is an old thread, but please allow me to tell my story here.

I was never an Appaloosa fan in the past. Sure, I thought their pattens were striking, but I always loved Arabians and bay was my favorite color.

In January of this year, I started volunteering every weekend at a horse rescue. One of the horses there was an 8 month old Appaloosa filly named Jewel. Jewel had been rescued from a kill buyer, beaten bloody, with ringworm and a belly full of parasites. She was terrified of people. But from the moment she and I met, she bonded to me. She would whinny to me and come running in the pasture. I began spending time with her every week at first just groomig and loving on her, and now actively training her.

She is the smartest horse I have ever worked with. So eager to please me. Rarely do I have to correct for the same thing twice. Nothing spooks her. She will walk o tarps and wood without hesitation. She trusts me implicitly. She is very affectionate, loves to lay her head against me and will even go to sleep resting her head on me. She asks for kisses by putting her muzzle to my mouth.

I have never known a horse like Jewel. She is the love of my life. If all goes well, I hope to adopt her in the spring.

I ♥ my little spotty-butt girl.
A few pictures of Jewel!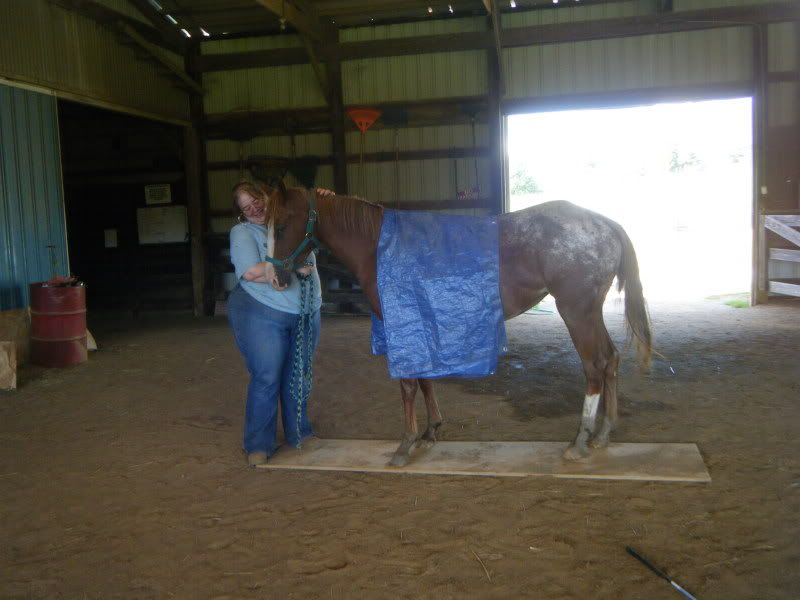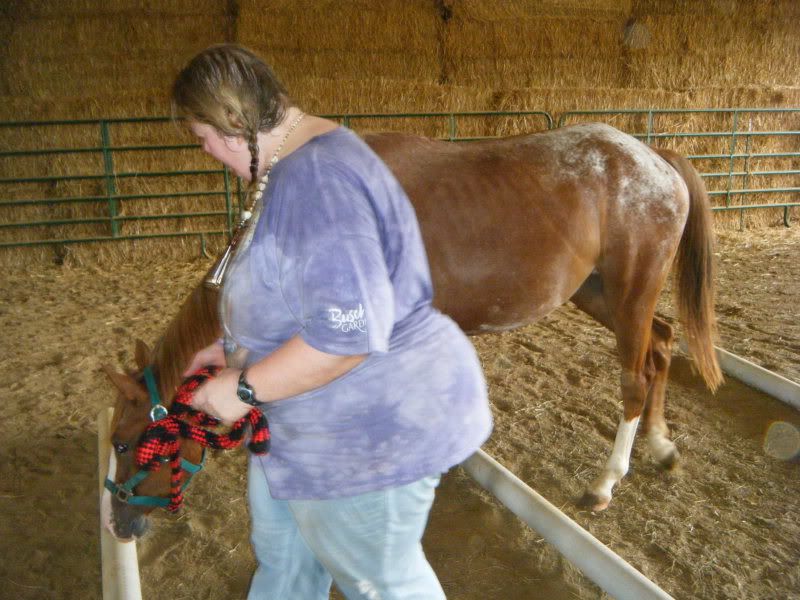 THis one is very special to me; this was at the open house, there was a photographer roaming around, and this was the first time I met Jewel: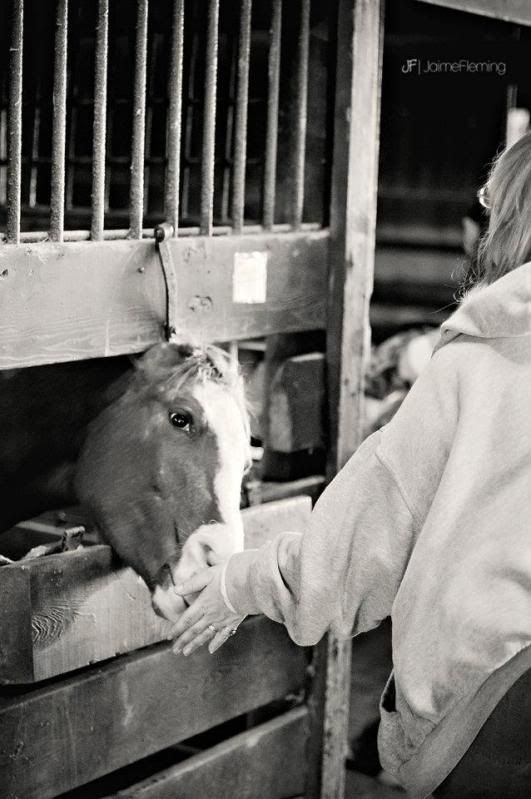 I love them because they unique and different
papsett - i'm very happy you found jewel and she found you. appys are (ime) a lot smarter than people tend to give them credit for. i hope you keep us updated as your journey together progresses.
Thank you Crimsonsky. She is such a special little girl. I will most definitely keep y'all updated; having never trained a baby before I will be lookig for hints and tips!
Yearling
Join Date: Jan 2012
Location: The woods in the mountains of Appalachia
Posts: 767
• Horses:
5
I have an appy gelding. And yes he is a goofball and a spit fire when he wants to be. I've had him for years, the best trail horse i could ever ask for. And he's got loads of appytude!!! He gets it from his momma!! LOL He's white now with black speckles he gets in the summer, he's never had a health problem or a hoof problem. One of the most sound and smart horses i've ever owned. He's very affectionate, and loves attention. And yes he will be a dozer on the trails when asked to do so ;) Was raised around them, are my mom's and grandpap's personal favorite breeds, used to raise them, but not any more :( . One of the best breeds to work with!!!
---
~Death leaves a heartache no one can heal, Love leaves a memory no one can steal.~
How could I not love an appy.
---
"If you have control of the hoof you move the mind."
Quote:
Originally Posted by
SilverShadowStable
View Post
Makes sense! And if you ride without a saddle, that single foot is as fast as a quarter horse canter without the sway. I remember reading about a Colorado Ranch horse type that is legendary tough and it's a decendent of Appys and two of General Grants stallions, one a barb the other an Arabian amongst other things. I can't recall the breed/type name exactly, but thought it's a horse that I would like to see up close.
Posted via Mobile Device
I think you are thinking of the Colorado Rangerbred horse.
---
"Chaos is a friend of mine"
Bob Dylan
I have never owned a registered appy, but I currently have an appy cross mare. She is one of the very best horses I have ever owned, and I love her to death. She is a fantastic trail horse. If she likes you, she will literally try her heart out for you, if not, she will try hard to ignore you. But, the appy tail...hmm.
---
There is just as much horse sense as ever, but the horses have most of it.