Appy Lovers!
---
So i'd love to see everyones appys!....
Heres my baby girl. 4years old. Frosted App. My sister riding her...shes new at riding so dont mind her hands....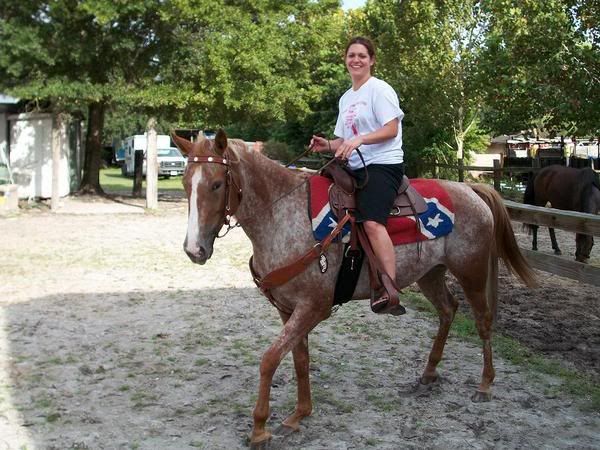 My baby Roma and my boy Knoxville LOVE the water....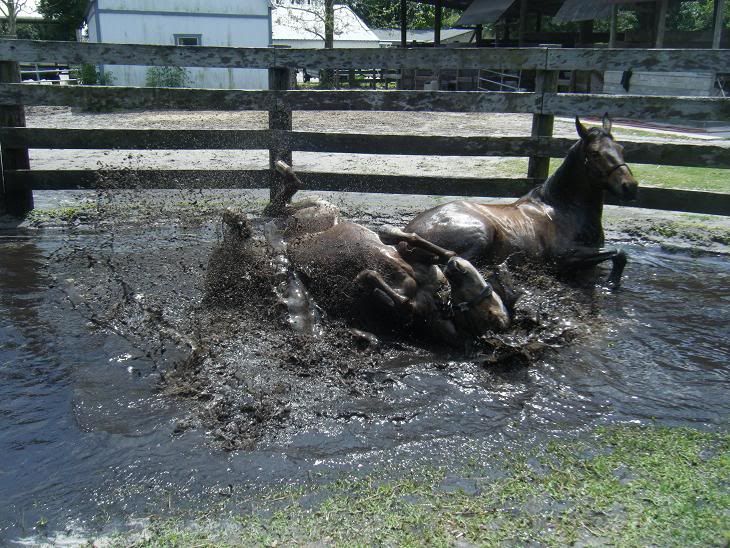 ---
Horses lend us the wings we lack.
Luff appies :) I don't have any Appies, but here are my appies (meaning I have the color, but not hte breed)
My AMHA/AMHR/FBR 33" National Top Ten stallion, VFG EL Arlequin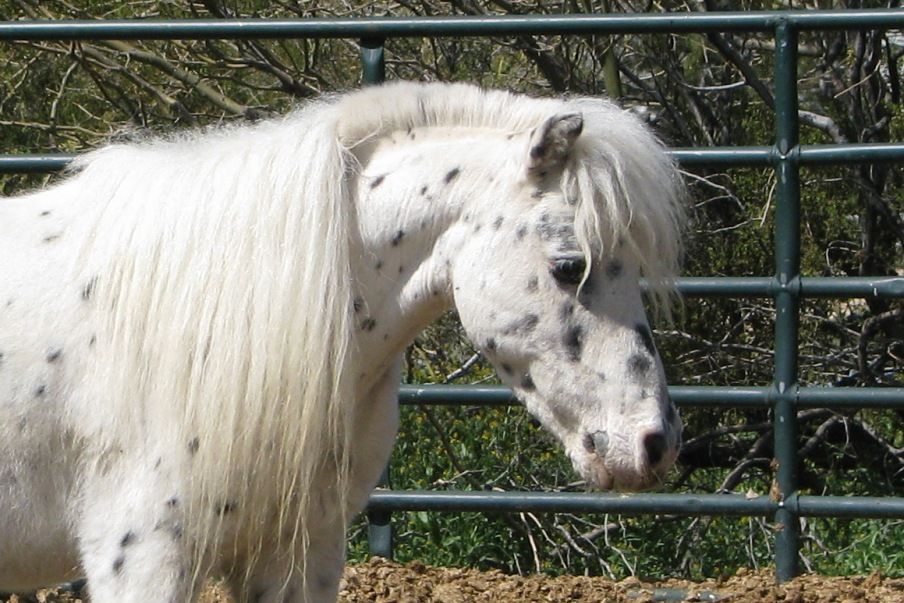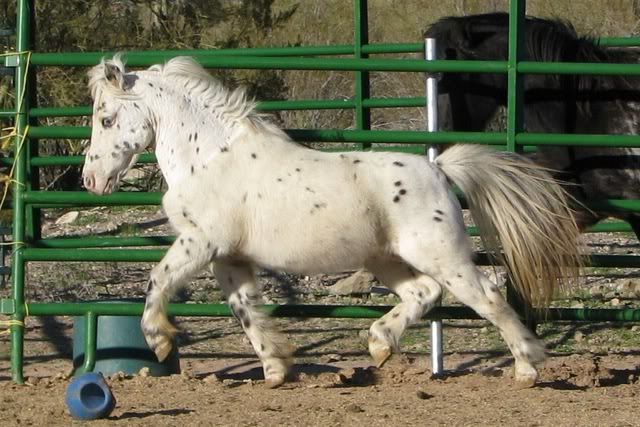 My AMHR/FBR 34" National Top Ten stallion, C.J. Cameo's Royal Chianti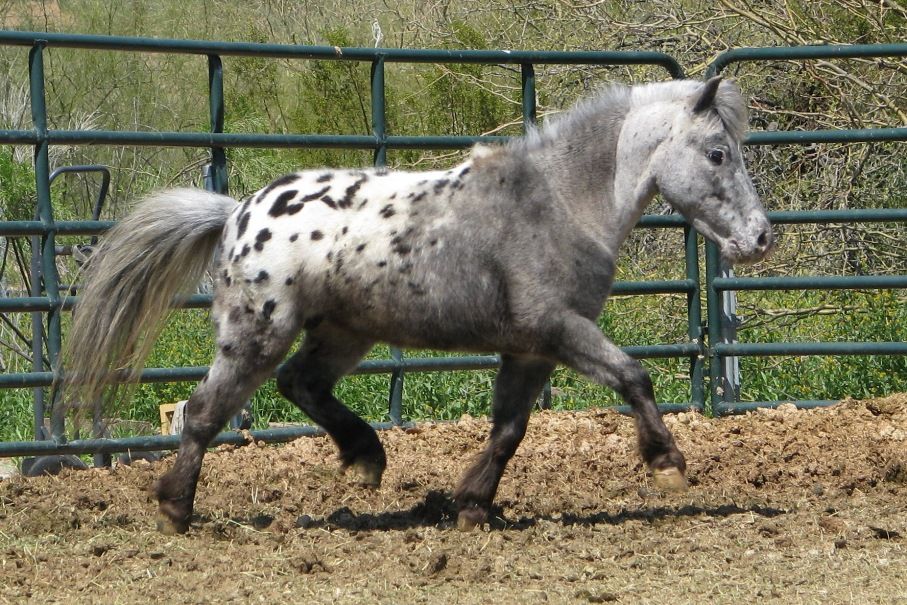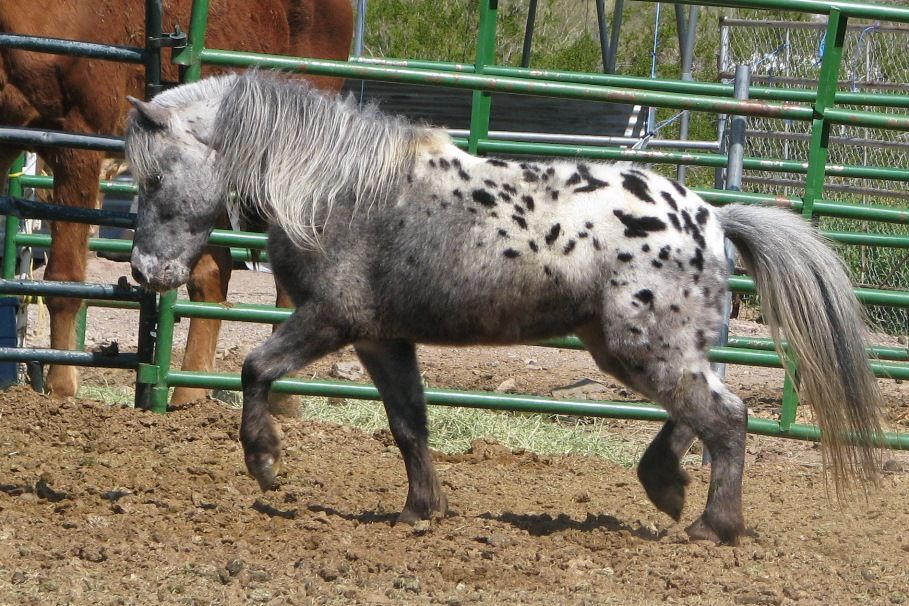 AMHA/AMHR (pending) 32" filly, Angels Tennessee Star Dust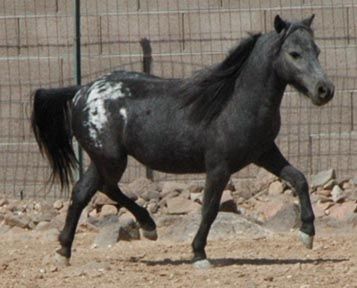 AMHA/AMHR 31" mare, Six Gems Dream Catcher. Fist pic is older, then more to see her appy roaning better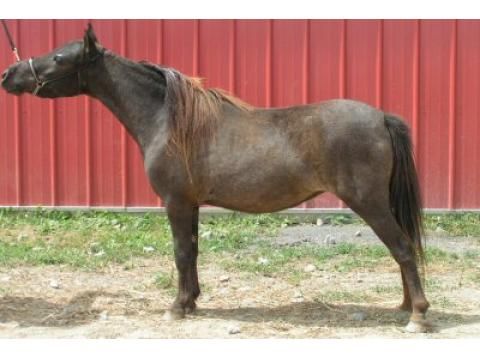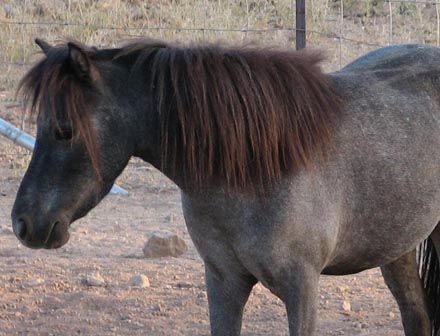 AMHR 36.5" AMHR mare, Mini Magic's Sugar Baby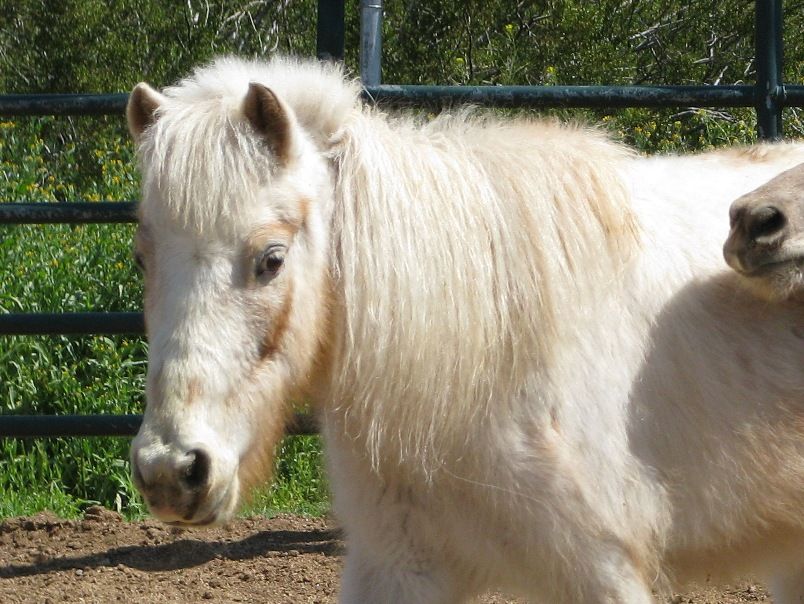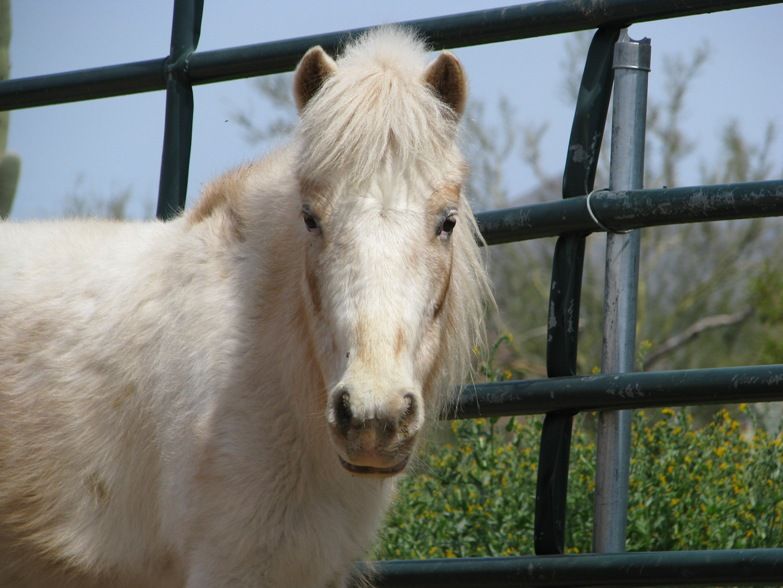 AMHR/FBR (pending) 2009 gelding, CheyAuts ToBe Or Not ToBe
AMHR 37" mare, Rodabi-J Tattoos Last Tango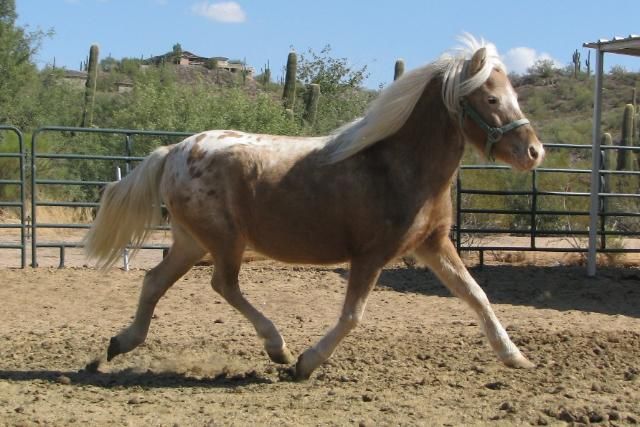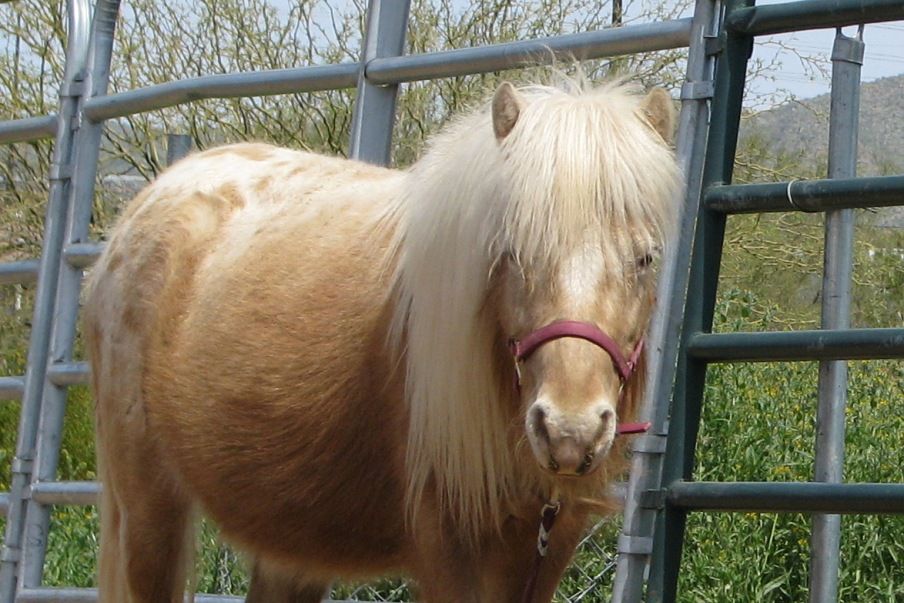 My friends now own these two, but used to be mine...
AMHR 38" mare Lot-A-Dot Queen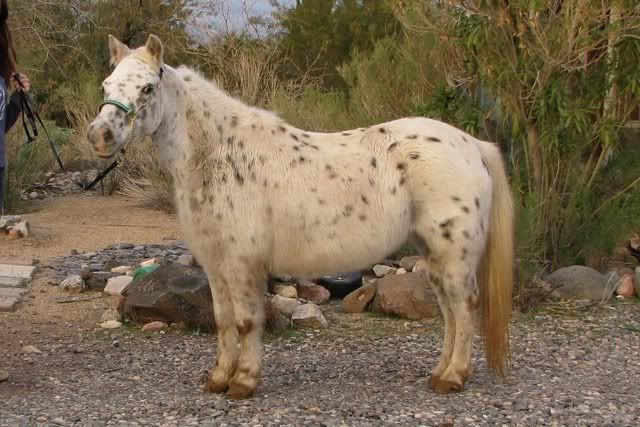 POA gelding, Tough Rockets Tiger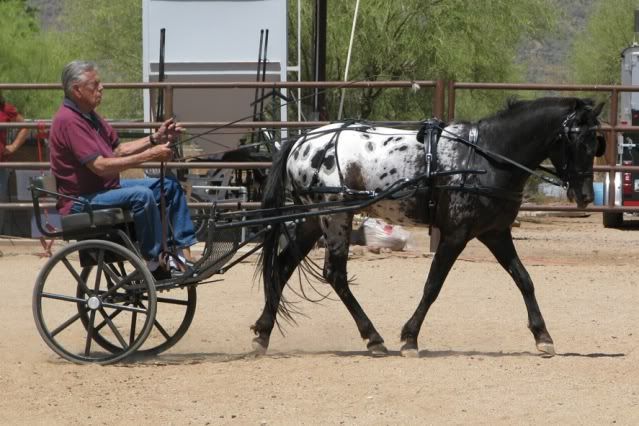 Aw! They are all absoloutly adorable!!!!!! LOVE THEM!!!! =)
---
Horses lend us the wings we lack.
Oh *snifflle* They are my favorite.
Here is my late Tia. First pic was one year before she died peacefully in her sleep at 32 years old. Horse never showed her age. Second pic is wayyy back in the day.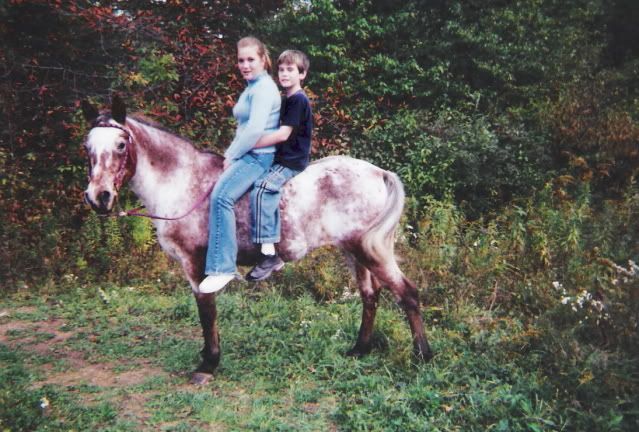 My current yearling, Cosmo.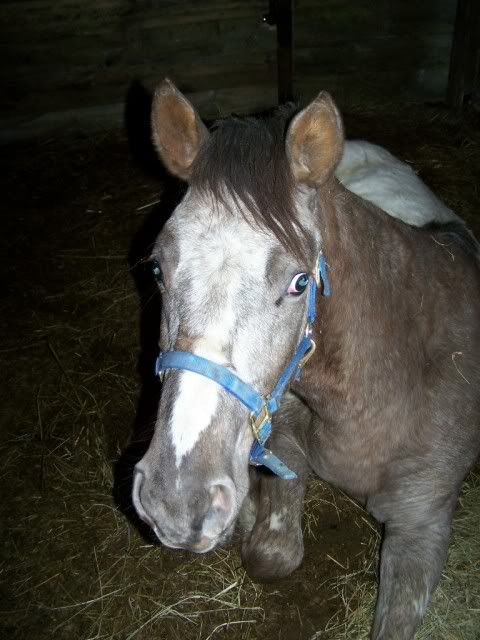 ---
"Animals are not our whole lives, but they make our lives whole."
Love love love Appies
I have 3.
11 yr old Starspangled Justice "Shoshoni"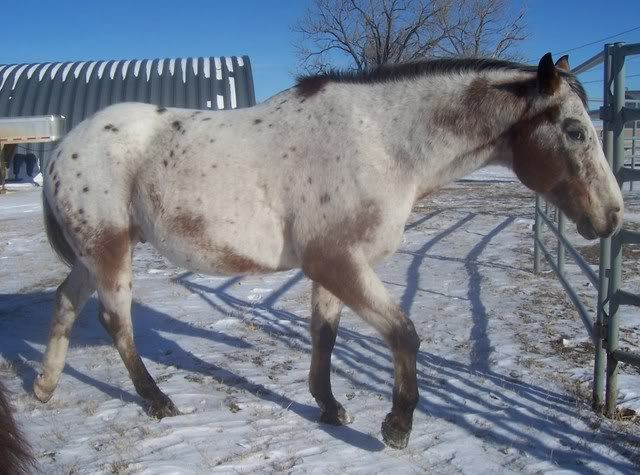 3 yr old Skip Tolou My Darlin "Darlin"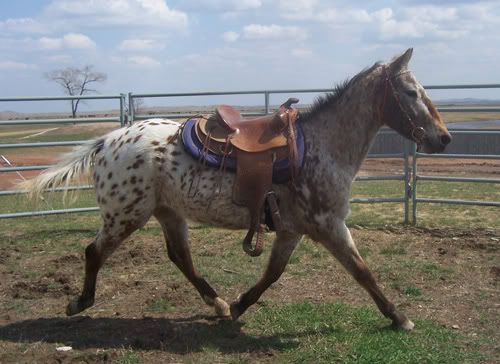 2 yr old Justa Myte Sunsation "Starshine"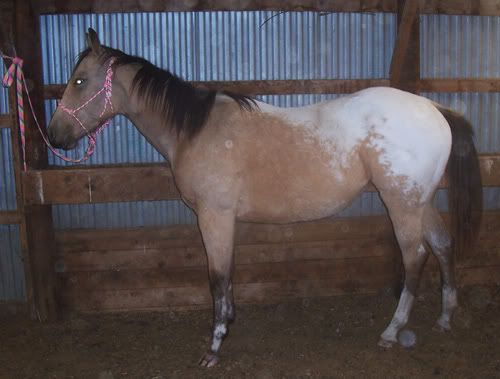 ---
Last edited by Appy Luvr; 04-20-2010 at

08:23 PM

.
Aw! They are all just b-e-a-u-tiful! I love love love appys!!!!!!!!!!
---
Horses lend us the wings we lack.
This is the Appy that I took care of for a neighbor, and I really really wanted to buy him but his daughter decided to keep him for 4-H. Can you believe they named him Ugly Spotted Horse. Poor thing.
I was never a fan of Appaloosas. I went to go look at a QH gelding for possible purchase. One look at him and I knew he wasn't what I wanted. The seller said, "Well, I have this Appy mare over here". I wasn't even going to look at her. I told her I wasn't an Appy fan and started walking away. Then something made me turn and say, "okay show her to me". I liked her build straight away. Then her coloring. I watched the gal ride her. I bought her on the 'spot'. lol I didn't even ride her, just brought her home!
Reg name is Sure Fantastic. I call her Fannie. I don't have many pics of her. These are from when I first got her home: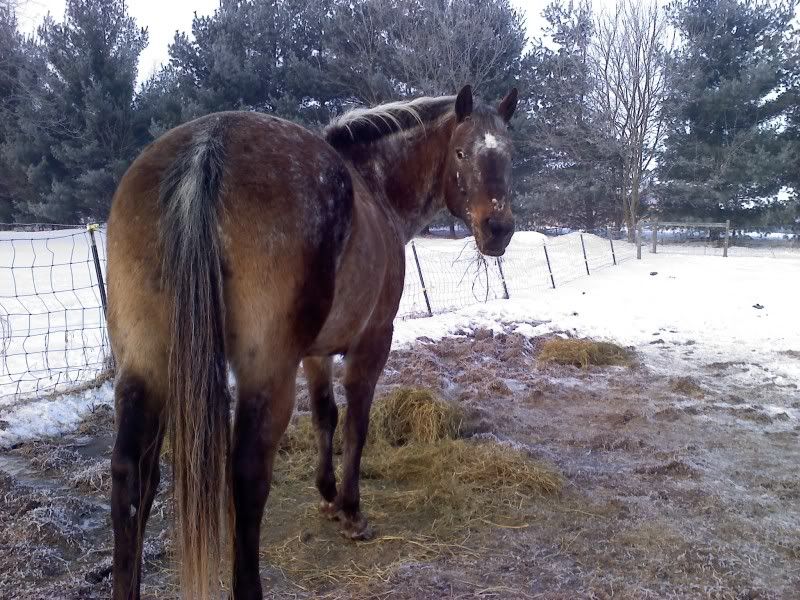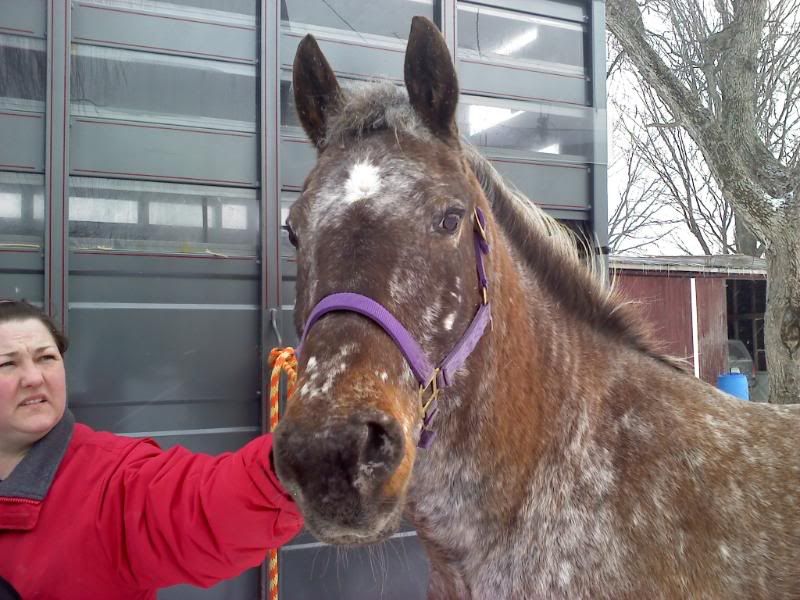 Have to include a shot of her mane. I think it's cool: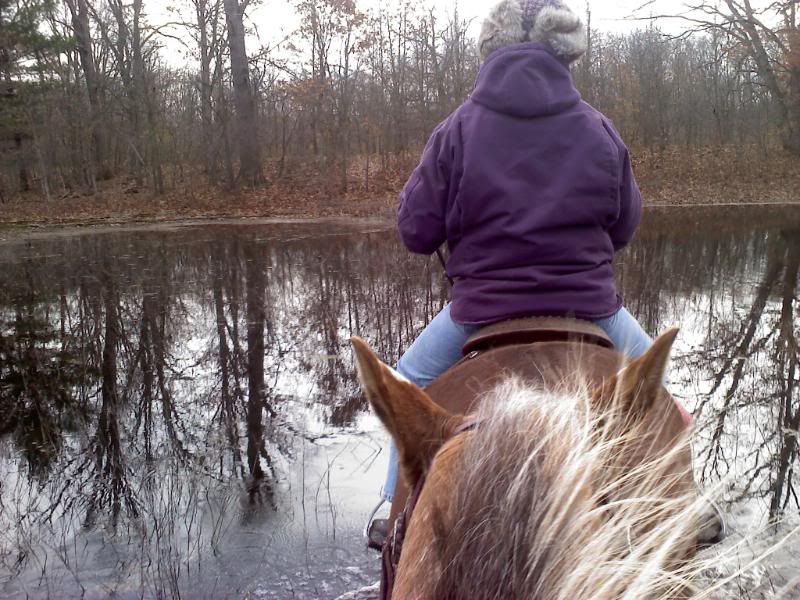 A couple months after I got Fannie, I got a call from a gal who asked me if I wanted her Appy Gelding. I didn't really want another horse but he sounded nice so I went to look at him. Took my trainer with me. Reg name is Timely Impulse. I call him Zeus. He and Fannie became fast friends.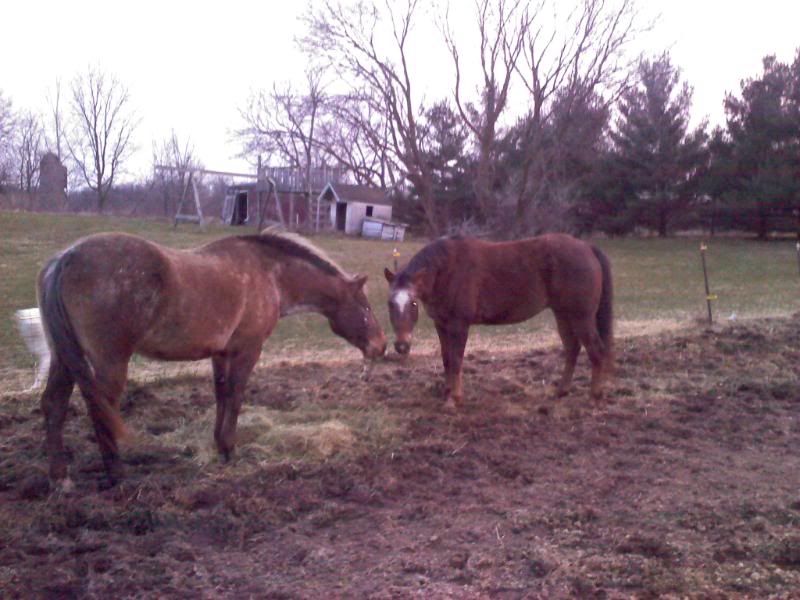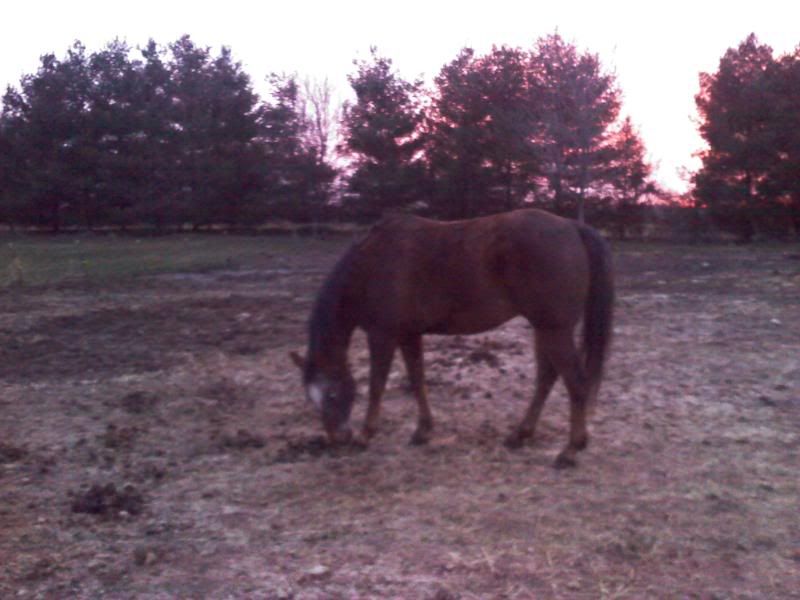 ---
-I'll Take A Cold One, Make It A Draft!
OH my gosh, those water pictures are hilarious.
I dont have any appys but they sure are my favorites!!!! hope you dont mind me including my new baby pics of my paint Kota!