Quote:
This was my appaloosa mare, Savhanna, who I regretfully don't own anymore.

Her mane was just growing back with the help of MTG, and boy was it one THICK mohawk!

I'm actually going to contact her current owner and tell her if she decides to sell her, I'd be happy to buy her back.
Awww, what happened?
---
"The ideal horseman has the courage of a lion, the patience of a saint, and the hands of a woman..."
I don't own an Appy but my riding instructor's Appy, Johnny, is practically mine, as I ride him a lot. He's quite big, 16hh, maybe a little taller.
He doesn't have much of a tail, but his mane is longer than some I've seen.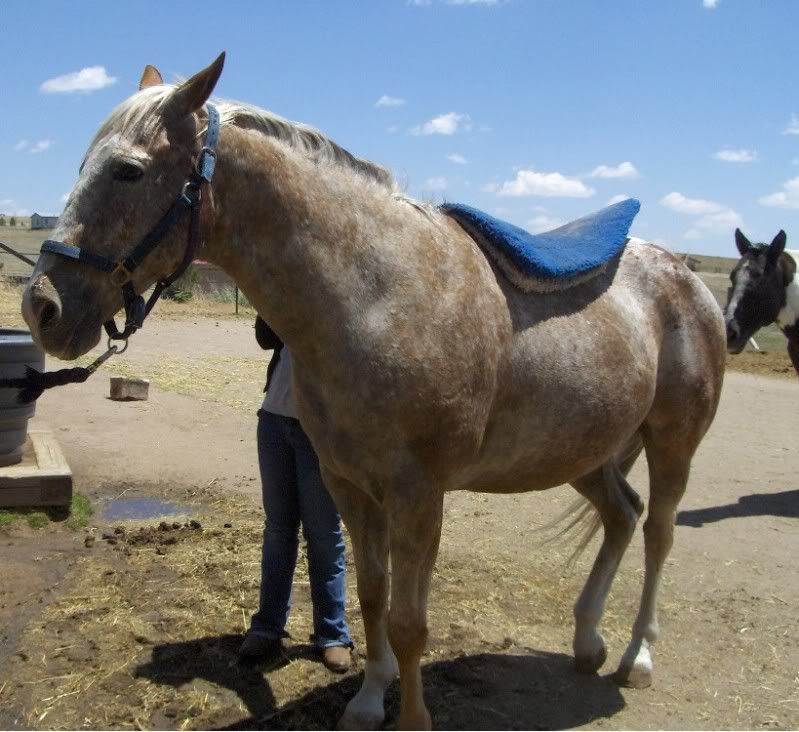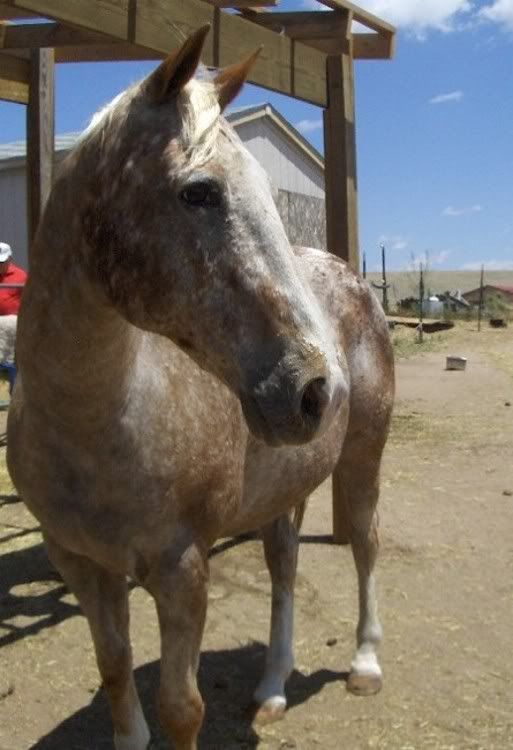 Sorry if the pics are a bit big. =(
---

Equestrian, computer person, photographer, graphic designer...
I know who I am, who are you?

---
Last edited by irydehorses4lyfe; 12-27-2009 at

06:46 PM

.
My appy's mane/tail
---
hi
im new
my appaloosa mare is 5 yrs old, i have had her since she was 6 months old, i have broke her myself, with little help from people and trainers at my barn in ontario, canada. She is 15hh, and i ride hunter/jumper, she is a jumper, she loves to go fast, and high.
[/IMG]
I had to post since it's about Apps :) lol.
I just sold my Appy mare, Christy to some awesome people in WY that are using her as a broodmare now. I got lucky with her and she had a very full and very thick tail and her mane was nice and long too! She had an injury, but is fully sound so in some of the pics her knee may look huge lol. It's purely cosmetic now. Hope you like her :)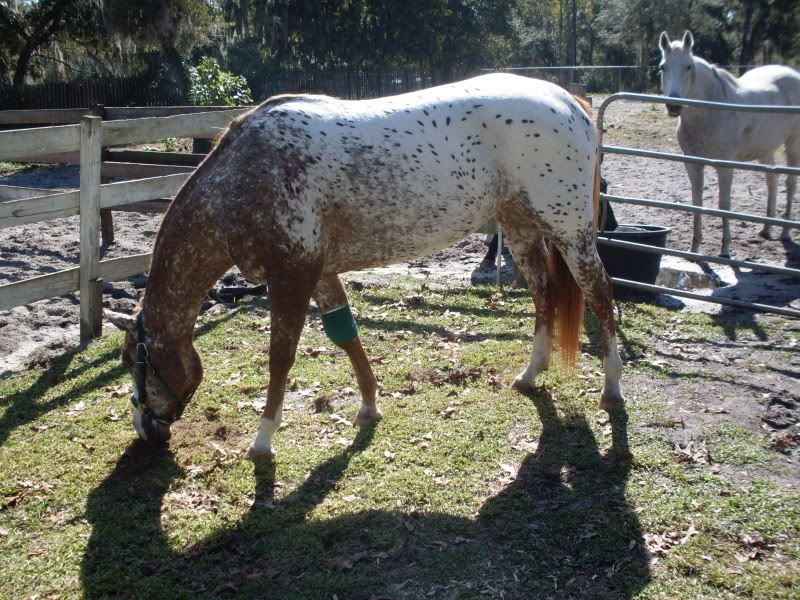 I remember her! So glad to hear she has recovered from her horrible injury. She's a gorgeous girl :)
---
Dana
Riverside, CA