Quote:
Originally Posted by thunderboomer
hey i like that 3rd horse you had that link to. That little gray guy is a cutie and he's got Huckleberry bey which is always a pluse. He's got a great neck and head.
He's cute, isn't he? Decent price and he looks like he's got an engine on him :)
I love arabs! With their pretty dished head and high set tails they are just stunning.

I have never ridden one before but I used to volunteer at a theraputic riding center that had a few arabs there. But there was one that had a personality that really stuck out to me if anyone that was a more experienced rider hopped on him he would go nuts bucking and stuff but if you but one of the little kids on his back he was just as sweet as could be. He would stop if he felt his rider lose his balance and was just a dream.

I would love to ride an arab and own one but it would have to be pretty tall.
I like their cute little turned up noses.
Foal
Join Date: Jun 2008
Location: Brisbane, Queensland, Australia
Posts: 94
• Horses: 0
I love arabians.
We only have one and he has been my paddock ornament for the past 12 years. He was a fantastic ridden horse in his younger day.

We do find alot of people are negative toward the breed and I can not understand why, we also have a T/bred, Welsh and Clydesdale and my arab is no more flighty or spirited then any other horse on our place.
love love love LOVEEEE Arabians!!!

best breed, Then it's Qh's xD
I've never known any Arabians personally. I have always thought that they were beautiful B-E-A-uiful horses, of course that was until I met a Friesian up close.

I wouldnt turn up the chance to meet an Arab, or ride one, I have nothing against them, just if I had a choice of what breed of horse to buy if money was no object, it would be a Friesian.

Great pic btw!
---
I love Arabs. I've ridden a couple and they rocked! I ride a half arab now and he's a sweetie when he wants to be.
---
National Show Horses: My Love, My Live, My Passion
Quote:
Originally Posted by My2Geldings
I can think of a lot better things to spend $35,000.00 on
To me, it's hard to like "Arabs" as a whole.
The Egyptian line of arabs are stunning to look at, but I have never met one who wasn't a frootloop under saddle.
The rest of the lines (crabbet, spanish, russian) are actually more like quarterhorses in thier demeanor...some may get a little hot, but they are easy to ride and deal with.
If I could have any purebred arab, it would be this guy: TA Rising Starr (such a cuddlemuffin!)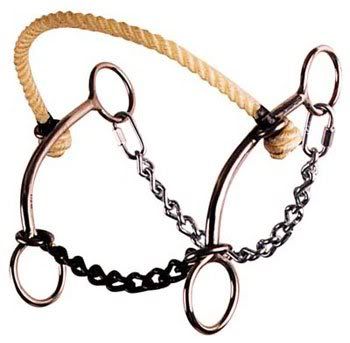 ---
kickshaw
Justin (qh/tb)
Boo (asb)