Are Arabians high strung?
---
I have this Arabian I ride and after we gallop he's very high strung is that because he's a retired gaming horse or are all Arabians like this?
Is he high strung before you gallop?
Well, the more I train my mare, the less high strung she gets. But she'll always have some Snort & Blow in her...
---
"Make the right thing easy and the wrong thing...well, ignore it mostly."
Quote:
Is he high strung before you gallop?
That is a good question. What strain is he? Certain strains are more high strung then others, for example Egyptian Arabians tend to be more spirited then the Polish strain of Arabian. It also depends on the horse. Some are spirited while others are alot more mellow.
He's still controllable too
---
Last edited by Ashy1998; 08-06-2013 at

07:49 PM

.
i have an arabian and she is an absolute dream! i also have ridden MANY of my coaches arabians and they are all the same. i would GREATLY assume that it is because of the past training the horse has had for gaming. doing things like practicing western pleasure like gaits would really help your horse to realize that the lope is not a "race" .
No more high-strung on the average than any other breed of horse, ime.
Posted via Mobile Device
My experience with my arabians is they are quite cool and relax when we start our training rides. They do "light up" after a good trot or gallop, it wakes them up (in a fun way). Wouldn't call it high-strung though.

But, my mare is really high-strung at the beginning of an event (LD-endurance), in anticipation I believe. So that ex gaming horse possibly anticipates "the race" when you gallop.
Yeah - they are very high strung. At least when they aren't playing dead: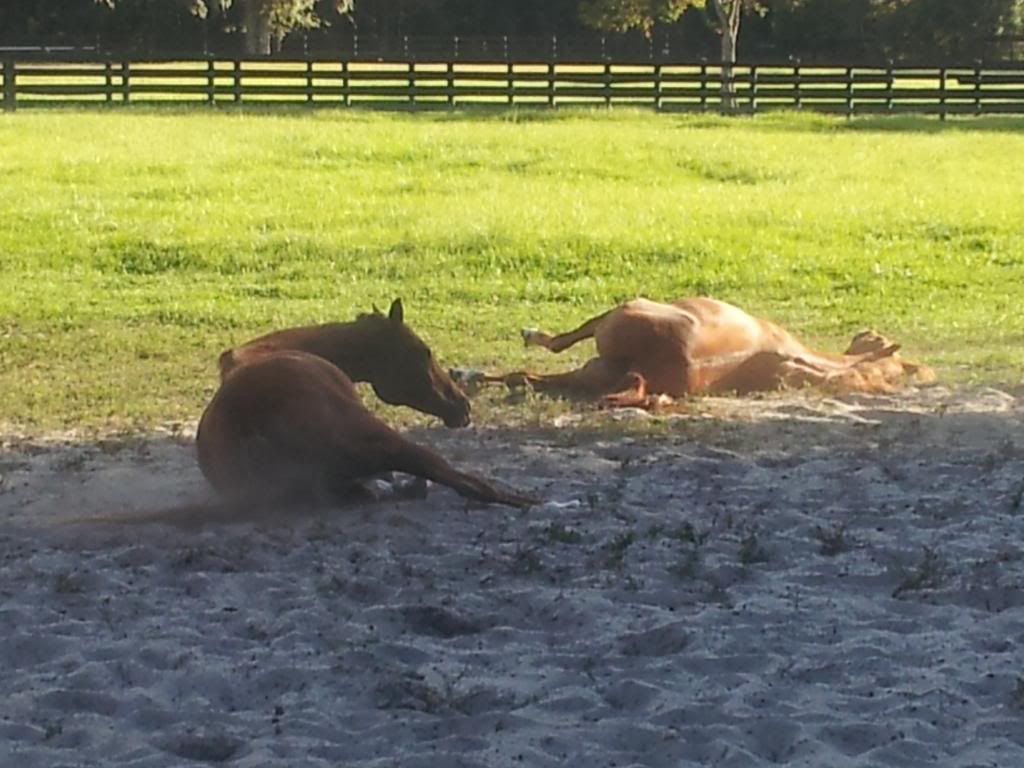 Or going belly up:
Or looking for the best piece of pasture:
Seriously, though, they tend to be very level headed horses. Just like any other breed, there are certain lines that are hotter than others, but for the most part they are just very loyal and very smart. I think it is their intelligence that sometimes makes them seem high strung. They will not put up with stupidity or cruelty. The trainers and/or owners that they outsmart are the ones that call them high strung. They do demand your affection and loyalty.
---
"My riches do not clank and glitter. They gleam in the sun and whinny in the night."