Mine can be calm and level headed but once you get her going she wants to GO. She knows when to cool it but she will always be an active high energy and willed horse. But I would not trade her for the world.
Great photos Arab Mama! Can't add any more than what was already said.
My "high strung" Arab has been a lesson horse for little children since he was 8 years old.
He prefers children and has carefully carried them for up to three hours at on trails that weren't groomed horse trails. Depending on the child's age, some rode by themselves, others were ponied.
He's in his early 20's in these pictures.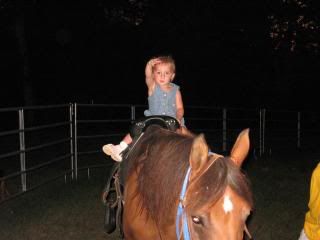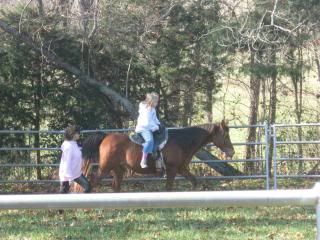 ---
A Good Horseman Doesn't Have To Tell Anyone; The Horse Already Knows.
One of my high strung, halter horses, is very green under saddle, maybe 6 months training total? Her first 2 under saddle shows were 2 very big shows, Iowa Gold Star and US Nationals. She was totally level headed at both. My beginner rider husband rides her all over the place, bareback with a halter and lead rope. She is one of the BEST beginner horses I've ever had, and she's still pretty much a beginner herself.
---
It depends on the horse.
Not all Egyptian arabians are hot and not all Polish are calm.
The most hyper horse I own is a pure polish mare.
IMO all horses get a little hyper after running. Some more than others. Shalom
I wouldn't call them high strung but I would say they tend to be very enthusiastic about life at times ;)
Posted via Mobile Device
I don't know many breeds that are not a little hot after going for a gallop.

think of what arabs were bred for. war horses of the dessert. Long miles in extremely challenging conditions. prized for their fearlessness and spirit. Its not shocking when they are fed rich foods with nothing to do that they get a bit hot. they were not bred to be plod along trail horses. On top of that, many arabs are bred for halter, with a focus on flashyness and looks, forgetting that all important temperament. Any ways, to clearly answer your question,

Yes, in general arabs are a "hot blooded" breed, and tend to be more sensitive and forward than other breeds that were bred to be quiet and steady saddle horses.
My 8 yr old Arabian mare is so mild mannered, great with beginners and kids. People often joke that she does not know she is an Arabian. But when she hits a certain point in a serious workout, she becomes a different horse. Excited, rushy, full of piss and vinegar, in a good way. She doesn't do anything stupid just really wakes up.

My 15 yr old Arabian Mare is ready to go 24 hrs a day. Very forward and full of energy. Not just anyone can ride her. I love the energy and attitude of the Arabian.
---
I am her eyes. She is my wings. I am her voice. She is my spirit. I am her human. She is my horse
AsYouWish, you describe exactly my mare in your 8yo and my gelding in your 15yo.