i love arabs too! the way they hold their tails,the way they move....the beautiful bodies and faces....................................perfect!
yea i used to work at a farm with all arabs

-chelsea-
Well, I'm new and this is my first post at this forum, so.... ;) ta ta ta tam ta taaam...
This is my lovely crazy arab names Orkusz :) From Janow Podlaski... I love him and all arab's for their spectacular moving :) Btw I am living near Janow Podlaski where's big arab's stud :)
my crazy baby: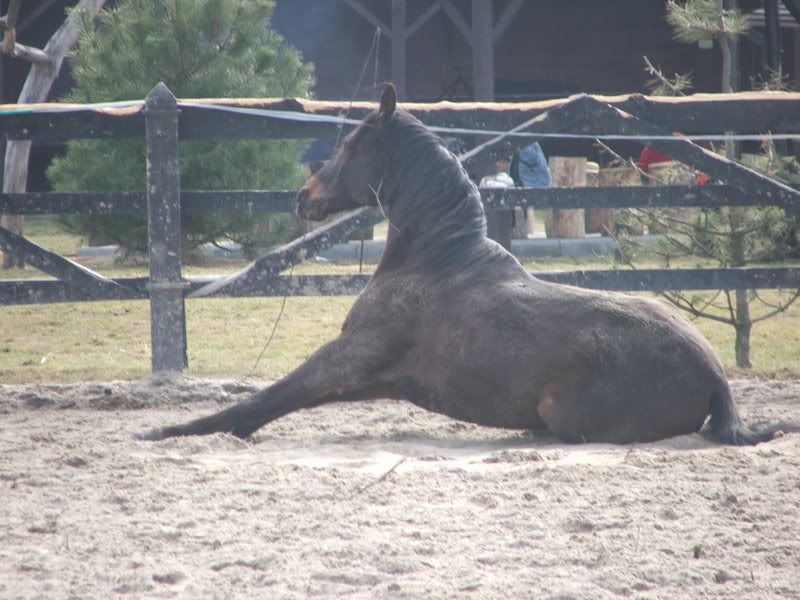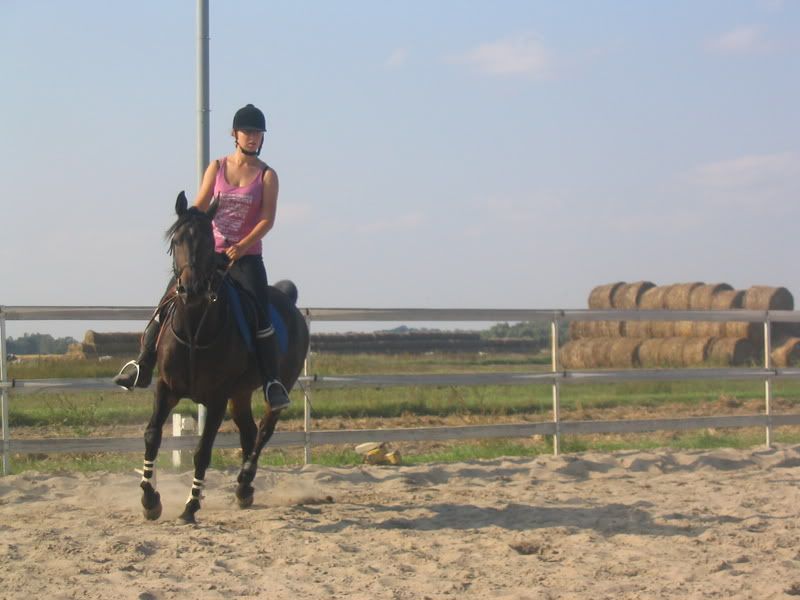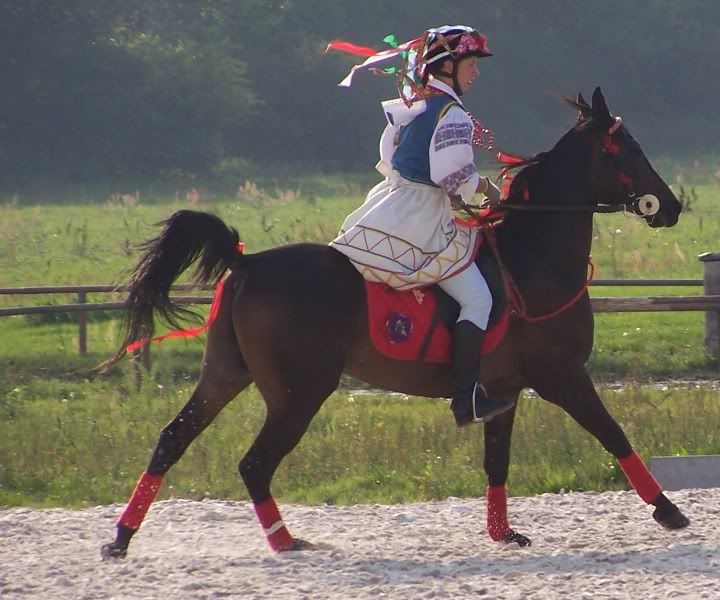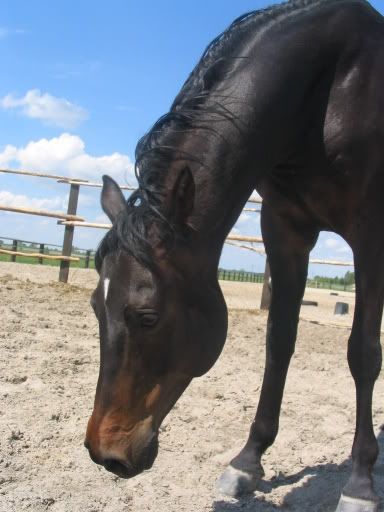 Sorry by photos ;) I just love him :)
woo!
i love my fat arab misty hehe nobody believes me when i say she is an arab- she has had way too many treats lol
---
A good horse can never be a bad colour...
I love Arabs. Plain and simple. I have owned quite a few horses of all breeds and have trained many more but by far Arabians are my favorite. If treated like they should be and trained correctly they are so smart and loyal. Willing to try anything. And can you believe all I own right now are quarter horses??? Something is wrong. I find it just plain wrong that people categorize horses by saying they don't like Arabians. Good and Bad in all and in my opinion there are a LOT more good Arabians than bad!
I love arab's
I have got breeding of arab's at home
I love it
I do endurance ride whith my arab's (10 of which 3 with which I can leave in strolls )
I look for a pen pals for improve my english, I 'm french girl.
I like arabs that don't have the extreme dish face and bug eyes. I think that's unattractive...and dumb arabs but that goes for all horses! My ideal arab would be Cassole from the Black Stallion movie. He was beautiful because he didn't have the ugly dish face and he was big chested.
I love watching them run! There are several arabs at the stables and all of them...with the exception of one are so sweet! They will all come up to you and just beg to be petted! :)
Cass ole
Quote:
i know that your all supposed to share ur opinion but this is a topic for Arab lovers and well i think if you don't love them don't bother replying
Edited By Kristy: Above quote was written by Madds. I made a boo boo.
I love arabs also. I found this gorgeous pure bred here, that I am considering purchasing
Either that or a Paso Fino
WOOT! I've got a bay Polish Arabian
freaking adorableee! hahaha I'll try and get a better picture soon, when I do i'll post it