Breed ideas?
---
This is my coloured gelding Chico.
He is 6 years old, standing at 15.1hh approx.
Interested to see what breed/breeds you think he might be?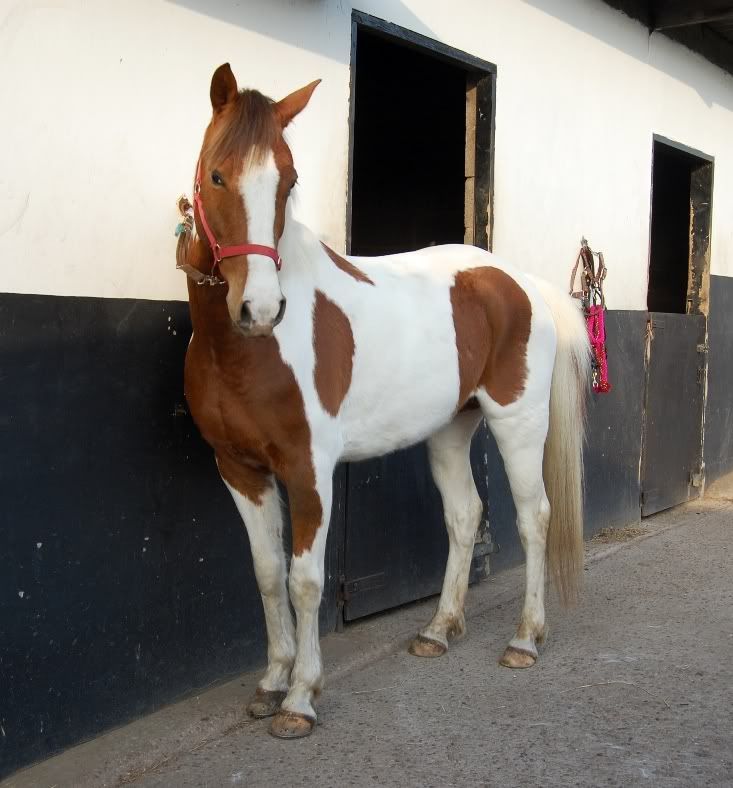 He looks like a paint
---
"It is the difficult horses that have the most to teach you" - Double Dan Horsemanship
hmm, I get a light breed feel from his first couple of pictures, but in the last one, he almost reminds me of a Irish sport horse or something. It would help to know where you are located to single it down. I just don't think anything stocky like qh/paint. unless he was a oddball stock horse that didn't come out right!
i am in the UK.
When I asked my vet she said to just describe him as a sports horse.
I used to own his dam, but she was a 'guess the breed' too! I have had conflicting info regarding his sire, could be Warmblood/Thoroughbred or coloured Anglo Arab.
This is his dam - 14.2hh coloured pony - farrier told me she had typical arab feet but that is all the input i had about her (she was imported from Belgium originally)
Looking very arab like in her summer coat
but morphing into a hairy native type in winter!
---
Last edited by sjames86; 10-21-2012 at

05:44 AM

.
SHE really looks like a half or better Arab. Look at that tail carriage and the flat croup, and her face. So, I'm gonna give him some Arab blood, but otherwise....?????, Pinto of some kind but unknow what mix.
---