Would love to see some more pictures!
Posted via Mobile Device
Purebred haflinger 14.1 aged 7yrs old and a joy to own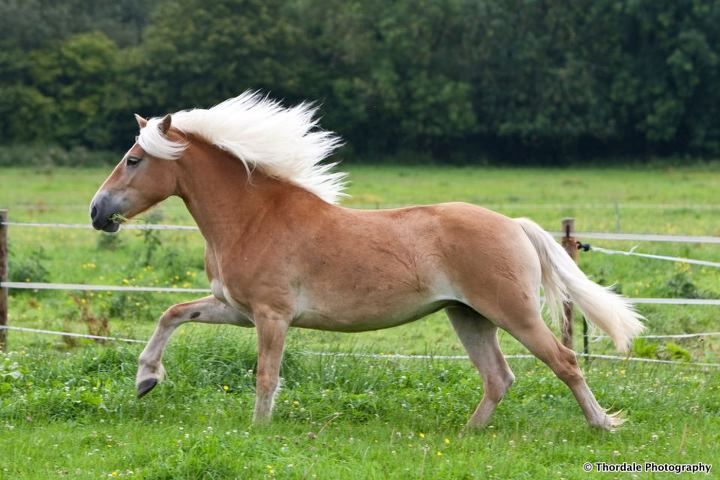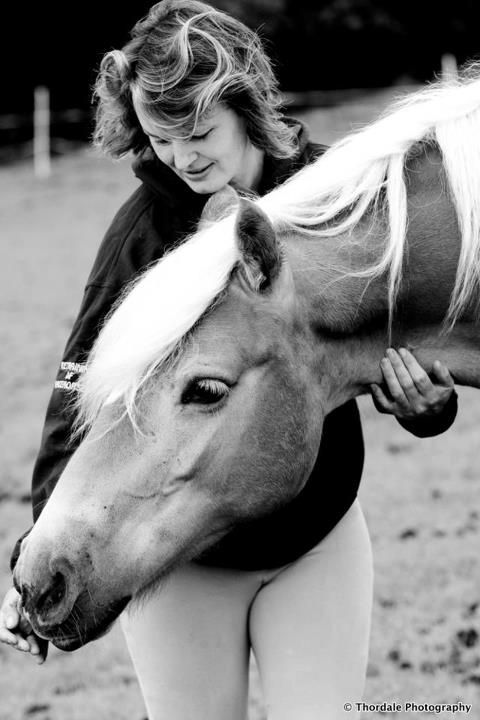 Gorgeous I always wanted a haffie
Posted via Mobile Device
Very cute Haffie
---
Country Woman


I had a haffie once, but only for a short time. Her name was star, and she was my first bareback ride. :) I fell off after only a few steps, lol
AQHA Gelding <3
---
Horses are scared of two things... Things that move and things that don't.
Standardbred Mare <3
---
Horses are scared of two things... Things that move and things that don't.
Scout is an appy/arab cross.
You can see the appy side obviously by his coloring. He's also quite smart, quick learner, and got heck of a stubborn side. He's a sweet boy though. The arab side comes out when he's feeling sassy, for a 15 year old he's got LOTS of go still! You can only see the arab when he's moving. Oh ya, quite the obvious Appaloosa due to the fact he gets fat off air.
This is a little halflinger that I take care of. She's a snob to the other horses but loves me. I think she thinks she's royalty lol. She walks into the "people" side of the barn with me lol.
---
Last edited by Sherripohlman; 03-09-2013 at

09:27 PM

.
Ooh boy!
First, Geronimo, grade paint who loves llamas. I think he has pretty typical stock horse type conformation... this picture of his body is old, from when I couldn't work him much, so he's really flabby. I wish I had a good current confo type picture to show you guys, I'm pretty proud of his muscles that he has now.
Second, Envi, arabian... He's not super typey, a little thicker and plainer than a lot of the arabians I see, but you can still definitely tell what breed he is.
Sorry for the crappy quality and the unflattering pictures, these are all taken with my phone... I tried to get ones that showed their bodies/ heads since this is about breed typey-ness, haha, but I really don't have many conformation-type shots or anything like that. It's mostly either artsy or crappy...