Maggie-Mini/American Shetland
Foxy- Mini gelding
Cajun-Mini stallion
AND: Red- cattle bred QH horse we got him last year- he's 20 years old
Here's a couple more of Viking
---
People with true credibility and integrity don't need to tell other people how great they are.
---
Last edited by MsBHavin; 03-12-2013 at

01:23 PM

.
Quarter Horse, 2 years, has one blue eye but purebred (most people think she is a paint)
9 year old TB mare
Going off of breed characteristics... Dozer has:
the spunk of an Arab
the desire to jump like a Throughbred (though he doesn't jump anything bigger than a knocked down barrel...)
the butt of a quater horse
the spots of a paint horse (I know he isn't a paint horse.)
the hair of a mustang
AND the calmness/ sturdiness of pretty much any draft breed :)
---
Latvian Warmblood, Carriage/Light Draft type (there's also the Riding/Light type). Solid build, typical color, calm, yet assertive and dominant character, endurant and versatile. Also, slow maturing.
(He's not bum-high anymore, as he's had his last growing done over this winter. He's now 7.)
---
I have come a long way, to surrender my shadow to the shadow of my horse.
/James Wright/
My American Bashkir Curly mares; two are ABCR registered and one is a month old and I haven't gotten her registered yet. First two pictures are of CMC Simitar's Rose Red (FFS MacSimitar Legacy x Colonel's Indo Girl), aka Scarlet, with her winter coat. Next two are Tenakee (Mead's Homesteader x Colonel's Maud), first of the series in summer right after a bath, and second is in winter with her plush sheep-like hair. The next one is Takala (MCH Buddy x Tenakee), then one with Takala and Tenakee actually in the same picture.

Next up is MM Mags Superstar (Santee Magnum x Lily Plaudit), aka Moe, who grew too tall to be fully registered in the POAC, but is still my sassy pony at 15.1 hands. Standing in front of him is Sadie, a grade Paint mare who is a wonderful trail horse. Then another Paint, who can be registered breeding stock, named Spirit. He is my friend's horse that I am training. Then last but not least, Gypsy, our grade Morgan mare who is 20+ years old.
Okay. First Beau. He is a Quarter Horse. He is a typical color and he sticks 16.1. He is built like a rock and has the typical huge QH butt. He is a sweetheart. He is super intelligent and a quick learner. Loves kids. Loves showing even more. He was my all around horse. Western pleasure, trail, HUS.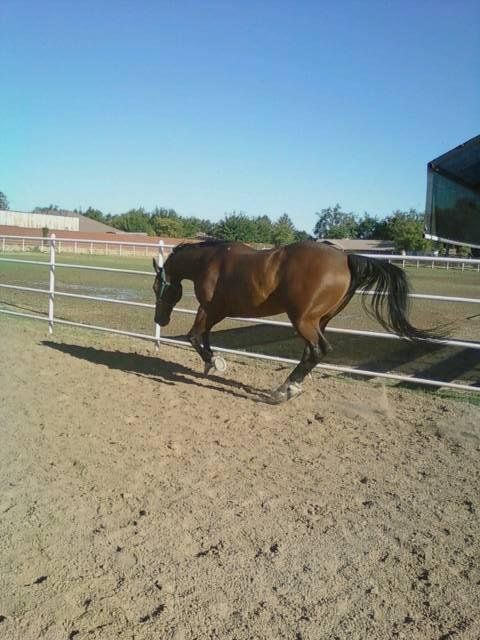 Next is Mitch. He is a Dutch Warmblood. He is my jumper/ EQ horse. He can be a little on the hot side at times but he is super athletic and quick for a big horse. He stands 17hh+. He learns quick and is always waiting for the next thing. He is a big sweetheart but has that hard headedness in him Haha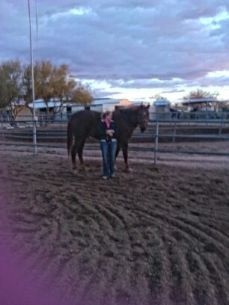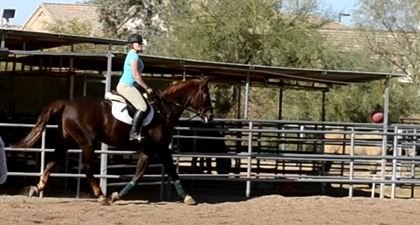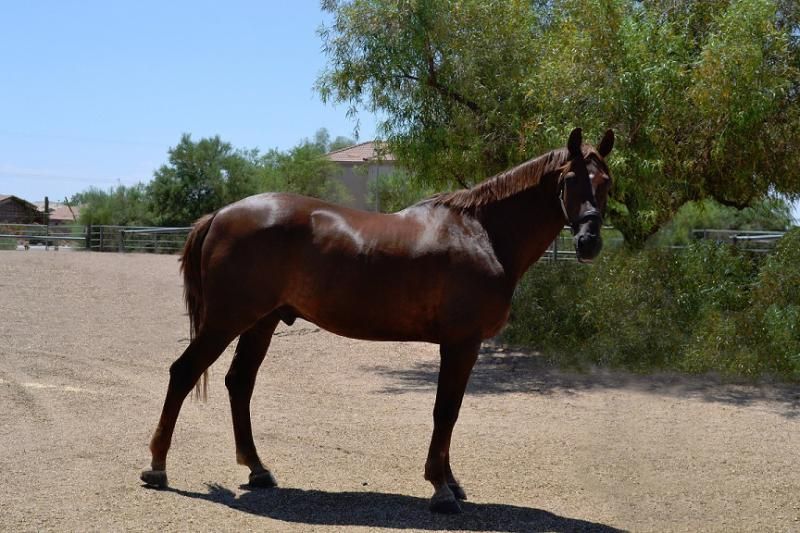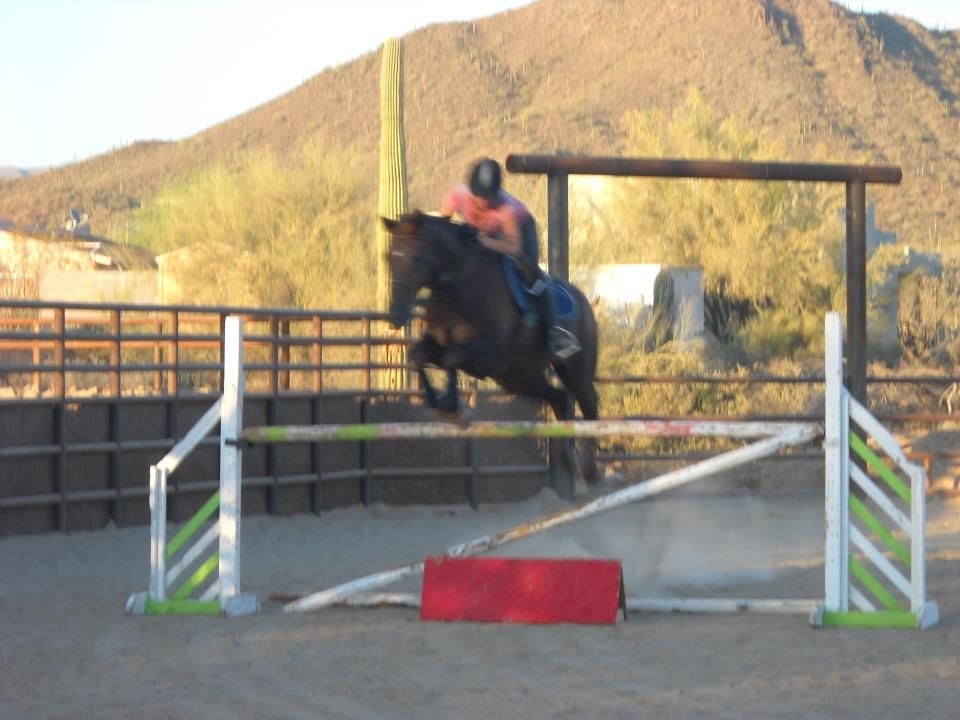 Kit - 75% Friesian 25% Thoroughbred
Molly - 50% Andalusian 50% Thoroughbred
Marley - Thoroughbred
Rosie - Thoroughbred (gangly yearling)
Paddy - Thorougbred