breed?...... side pic added
---
The youngest member of owner horse family dose not look like the breed he is or look like either of his parents well in my eyes he dosnt
what breed do you think he is
what color do you think his parents were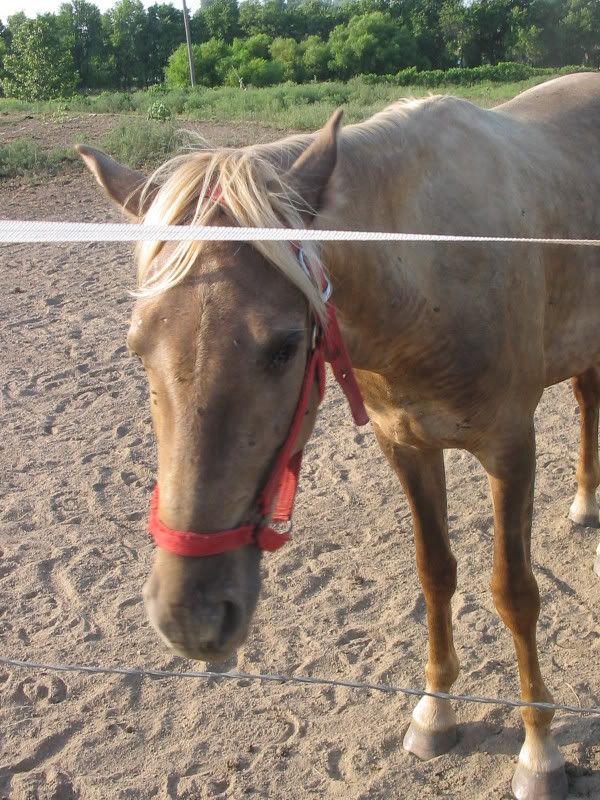 i don't know but he is pretty
we for his parents colours they could of been a chestnut, palomino, buckskin, cremelo or a dun there can be more but thats just the basic and as for the breed its a bit hard to tell....u need to hav a side on pic of him.
looks like a foxtrotter or a qh to me, b/c of the shade of him coat i would say cremello and chesnut parents.
---
~A truly Fancy Pirate-Pirate-By All Time Fancy-Bay overo yearling.
~Mia-6 year old Thoroughbred mare. Ex polo Pony
side pic as you asked but about a year younger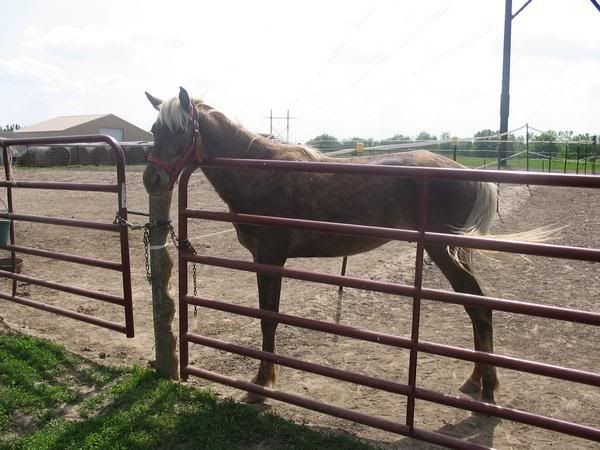 I stink at guessing breeds, but as for color I'd say he was born palomino then started greying out, so I would guess one parent would have to be grey and the other either palomine, buckskin, or cremello/perlino.
Yeah I agree with the Palomino/buckskin mix.
I know a horse that looks very similar to that!
i'm not very good at guessing breeds either but maybe some walking horse in him