Can Anyone Read This?????
---
Meh! I have a hard time deciphering Nelson's bloomin' Tattoo!
I contacted the American Jockey Club and tried very hard to give a description of him, and even sent pictures - but they were just as baffled as I was.
I thought his tattoo read G513......but they had no records of Nelson at all under that.
So they replied asking me to send them a picture of his tattoo. I'm looking at the shot, and I'm more confused than I was when I started.
What do you make of it?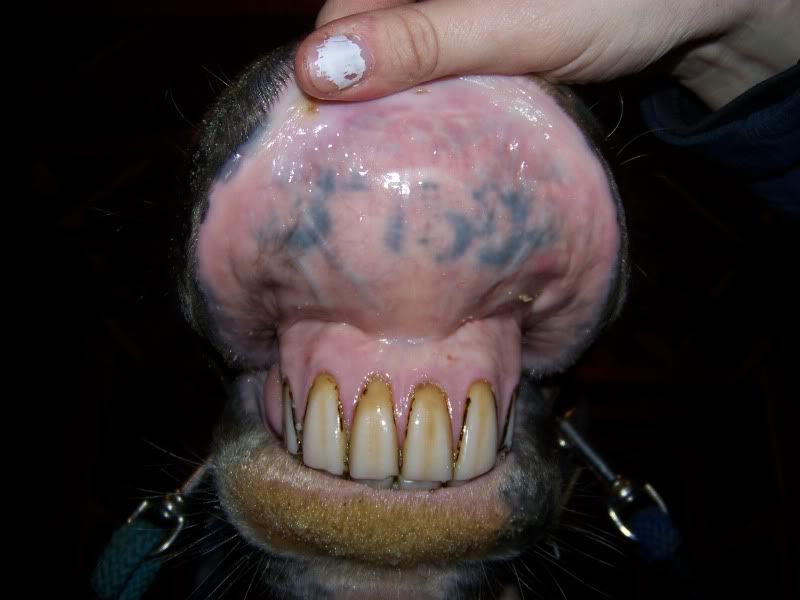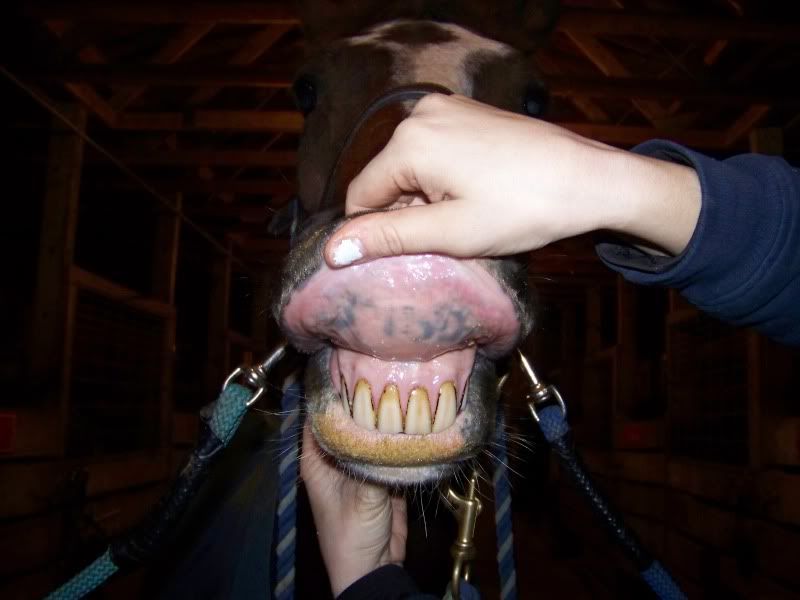 LOL, I feel like a Psychologist, holding up an ink blot picture asking "What do you see?" lol
---
something 1 5 0 6. ha thats totally different then what you had. lol no clue. just what i was seeing.

i think the last number is definitely a 6 though.
Green Broke
Join Date: Oct 2009
Location: Outside of Oklahoma City
Posts: 2,653
• Horses:
6
b158? Wow thats really hard.... my late 21 year old geldings was easier to read!
---
Be wary of the horse with a sense of humour. - Pam Brown
I think the letter is B....
---
Proud owner of 13yr old Paint Gelding, Bali! <3

oh man that is awful I concur about the B though. Looks like a B
Ok, I went to the Jockey Club's Tattoo reading page, and typed in B158, but got nothing. Maybe the 1st letter is right, but the numbers aren't?
---
B1506? B152? B1505?

ugh, not sure...
---
Proud owner of 13yr old Paint Gelding, Bali! <3

Ok, it cannot be a B. I went back to the site and searched again with what Bali gave me - AND how I know it isn't a B, is because he was not born in 1998 *that would make him 11, and he is definately 16 or older*
---
what is the first letter is an I followed by a 3 or something ? haha no clue...
---
Gypsy & Scout <3
Everybody is a genius. But if you judge a fish by its ability to climb a tree it will live its whole life believing that it is stupid. ~Albert Einstein
maybe 31506 or 37506??? not sure
---
quarter horses.....simply the best