Can anyone tell me what breed this is please?
---
Hi there,
I'm hoping someone can please tell me what breed this horse is!
(This is my first post so i hope it all work out well!)
Thank you,
Kensey
http://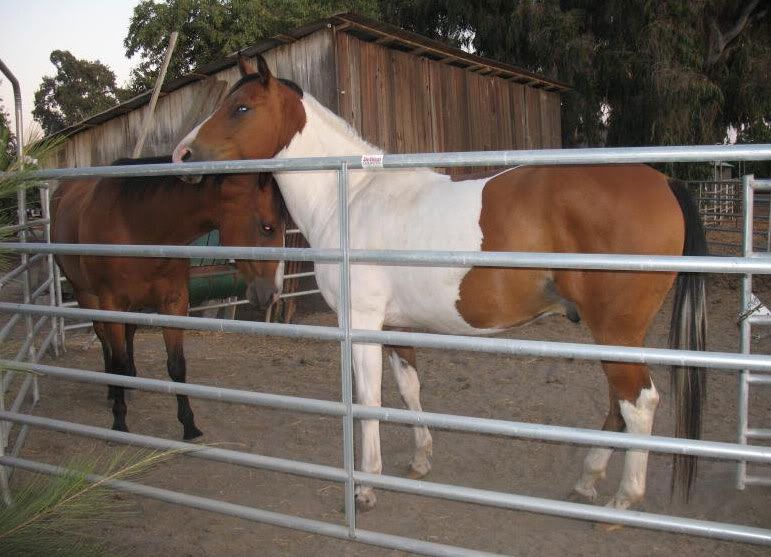 ]
Im thinking paint.. but if he isn't registered.. grade..
---
http://www.horseforum.com/member-journals/sunnys-thread-160521/ << read about Sunny and I. Our journey
LOL paint, probably with some quarter horse influence with that big butt!
Posted via Mobile Device
I'm also seeing paint/QH :).
QH type, Paint/pinto coloring.
Showing
Join Date: Jun 2011
Location: Cariboo, British Columbia
Posts: 11,954
• Horses:
3
I'm guessing he's some kind of pinto cross. He would only be a Paint, if registered as a Paint. Paint is a breed, pinto is a colour. He is actually tobiano colour-wise with a couple of other colours added.

Lizzie
aren't Paint horses mainly quarter horse? just pinto colored quarter horses? how far back did they branch off from qh?