Can i have yalls opinion on this horse? and what breed it is?
---
he has thick legs.. very sweet, hard headed and hmm heavy bones.. A slow horse aswell.. Can i have yalls opinion on this horse and if its good?
Could you please show us a picture of him, set up four square and without a saddle and rider? This would allow us a better idea of how he looks. In spite of the horrible second rider, he looks like a willing little horse.

Lizzie
He uncannily looks like my first horse Iceman.
He himself definitely had some Arab in him, due to the high set tail and he had super endurance, but that is where the resemblance really ended.
Here is a picture of Iceman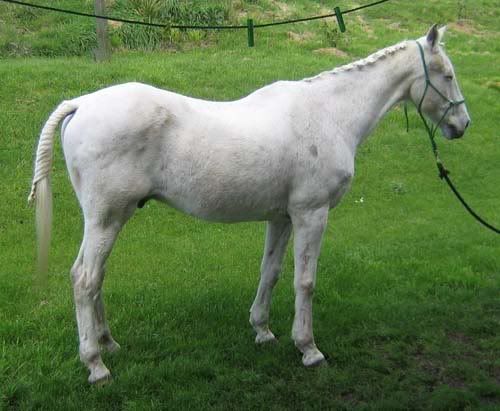 I was told when I got him at age 25, that he had been an endurance champion in his younger days. And that he was a "stationbred" which means general grade stock horse essentially, though they can vary widely, some have more clyde, some show more TB, but most if not all, come from horses with a working background. Stationbred is a NZ term btw :)
Looks like old lines spanish horse, without the typical North American English influenced Tb an QH blood usually seen up here. Lots of horse like that in Puerto Rico, I imagine in South and Central America as well. Where are you from ?
Here are more pics for that horse..
---
here are more pics for this horse, i ment he is heavy boned... lol and another thing he hang necks while riding.. not my horse i just used him but he is adorable and really sweet.. so yall please help on what breed please :)
Teen Forum Moderator
Join Date: Dec 2010
Location: South East Texas
Posts: 7,157
• Horses:
2
He's cute enough but I'm worried that he might have some bad habits because of his riders. His head is rediculously high and his reins are very, very tight leading me to believe that either he's not at easy going as he appears or his rider just really is that bad. If you're willing to do a LOT of retraining, he might be alright, but otherwise I'd leave him.
---
Everyone in your life is meant to
be in your journey, but not all of
them are meant to stay till the end.
Poor horse, looks like such a sweet heart...
He needs a lot of retraining, he rides so hallowed out due to horrible saddle training and riding, it's just nasty looking. I'd cast a vote to some kind of Andy cross.
I see plenty like him here
Andy cross of some sort to create a "dancing horse".... tied up for hours, from above, reins shortened and tied to the saddle horn. Has nowhere to go but up to get away from pressure. Poor boy. Needs lots of down low forward work to learn to use his back.
Makes me want to rescue them all..............