Can you guess her breed?
---
When I bought Tally I was told she was a 4 year old QH cross. I'm just curious as to what the cross might be. What do you think? Also, do you think her conformation would lend her better to a certain discipline?
(Sorry, pics aren't the best)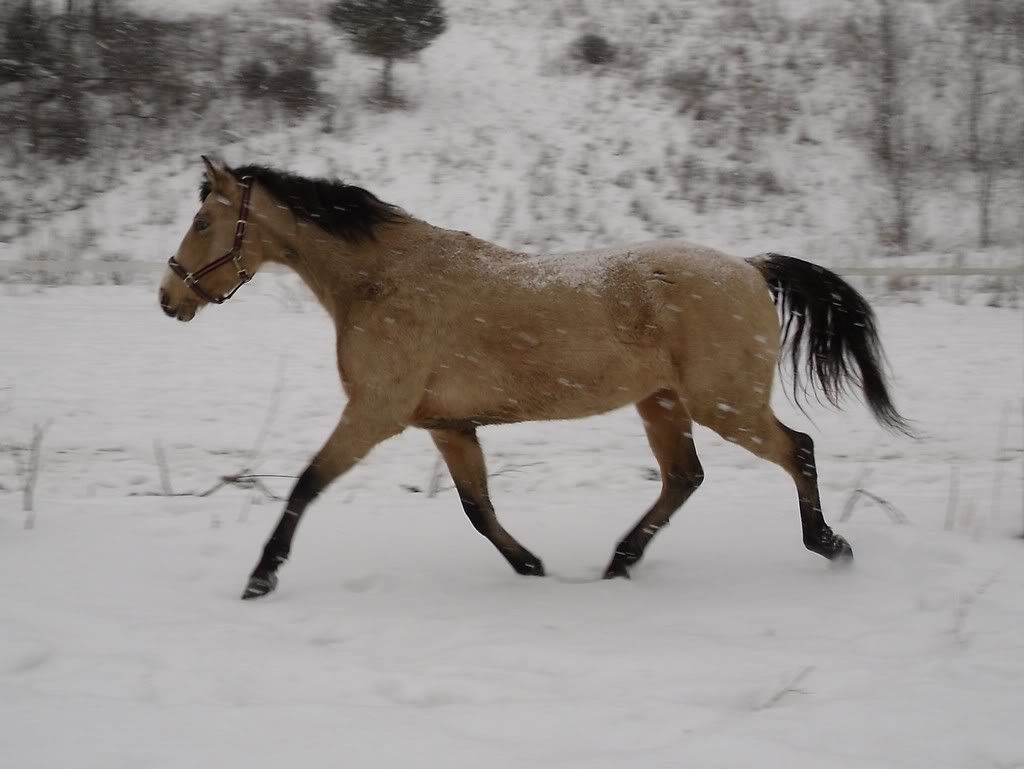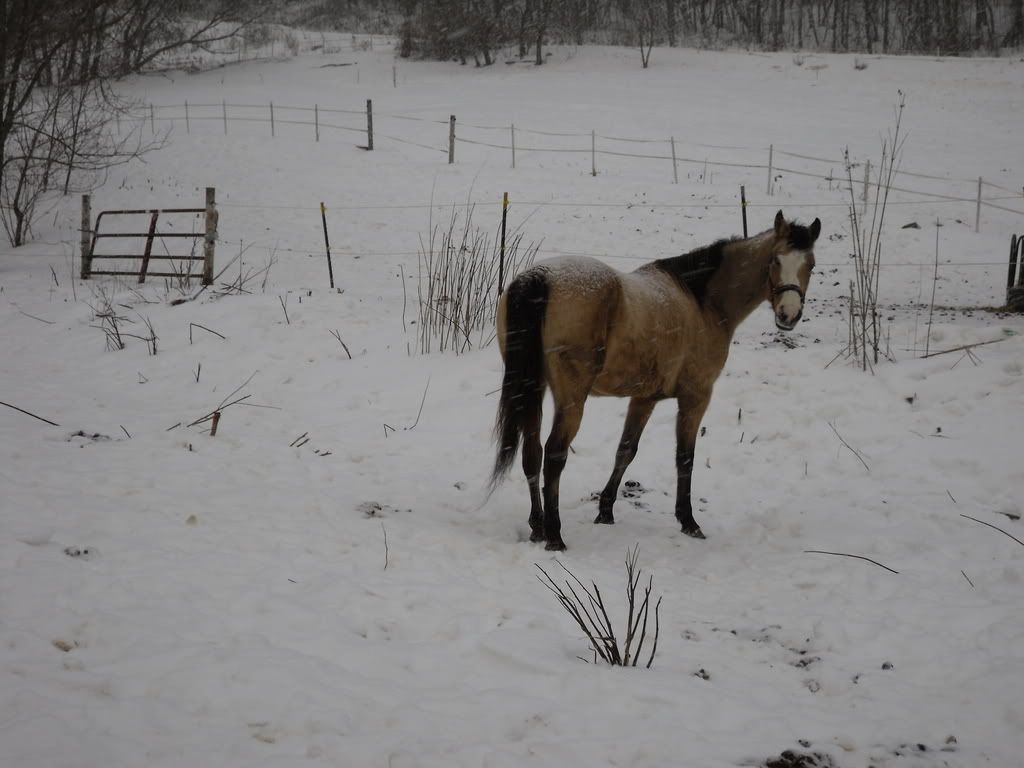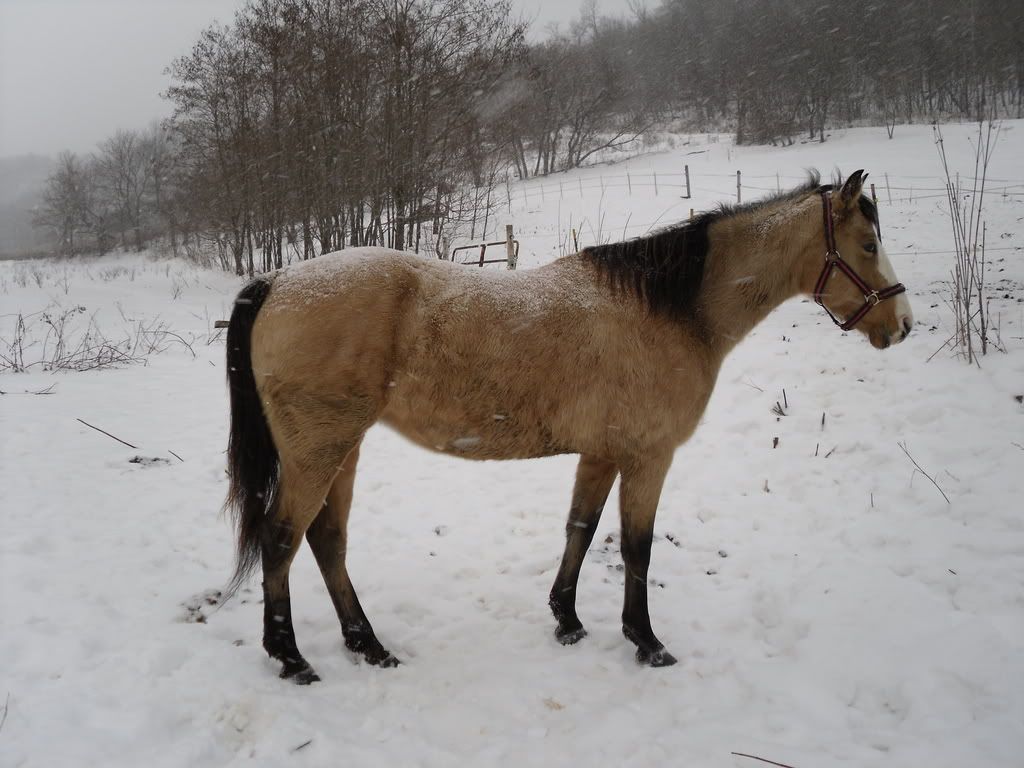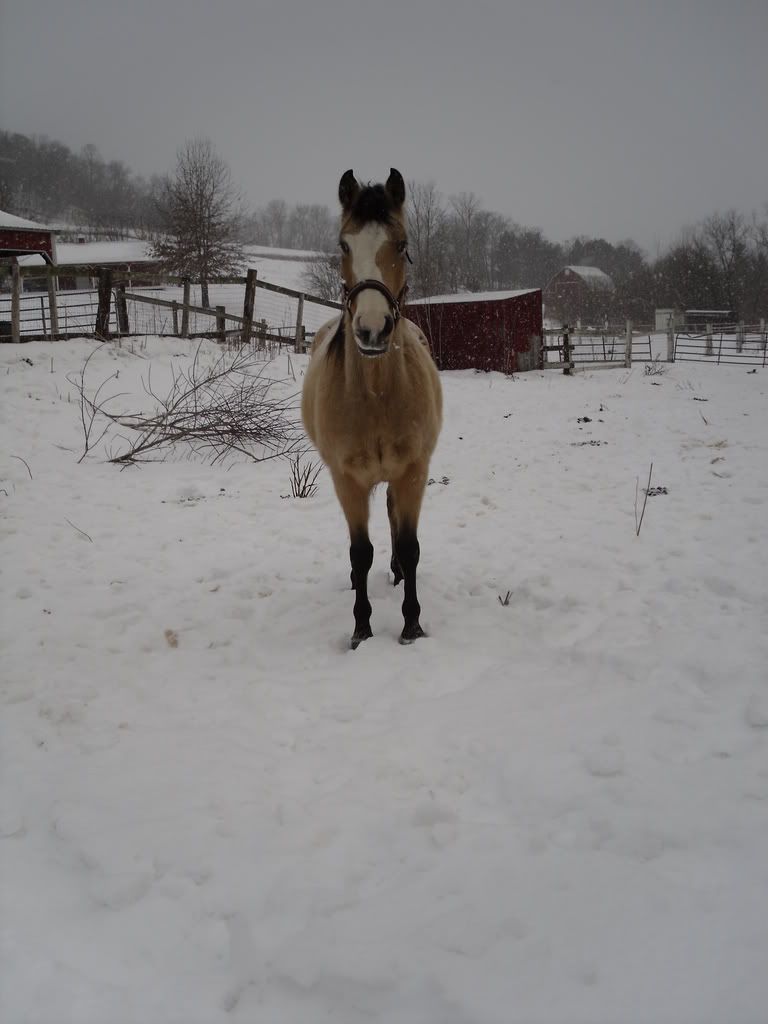 She looks like a QH cross to me. Take advantage of her great stride and do english!
---
Someone stole my %&#*@&% Carrot!
Maybe QH/Arab? She's got the lighter build and something about the way she holds her head/neck when she trots makes me think that. She's got a great shoulder and would do great in dressage! She's very cute!!
---
Dana
Riverside, CA
She sure is pretty, I don't think Arabian......she looks totally QH to me.
she sure is pretty, I don't think arab either, QH/Morgan maybe, but I,m not an expert on spotting breeds.
i saw on the rachael ray show where they had DNA kits for stray dogs at the pound. They were able to tell what mix breed they were and knowing that info helped with the dogs adoption. Wouldn't that be cool to have for horses.

anyway i say deff. quarter horse and mabye paint. she could be a solid paint. Her unusual face markings leans me more towards paint. either way she's very cute and like LauraB said go english, awsome stride
almost looks like a quarterhorse/newfoundland pony cross, depends on her height, she's obviously looks like a good Huntseat horse.
Morgan/Qh perhaps, then again she could be full QH. She has the strides of a huntseat horse.

Any how, she is very pretty.
I Would Say QH/Arabian, She Has The Look Of An Arabian
And A QH,I Would Think She Would Be Good For Game's And Jumping