can you help with color
---
This is my baby he is not registered yet I don't know what color to put down here are some pics.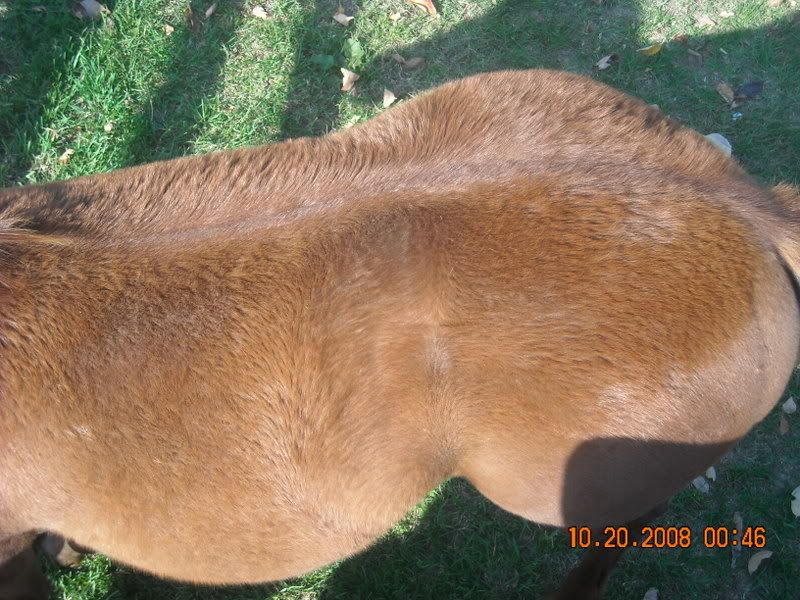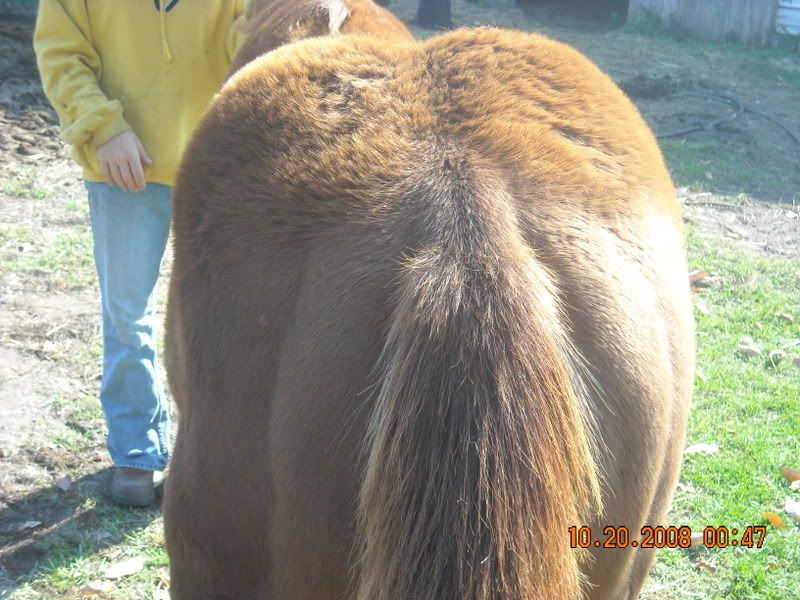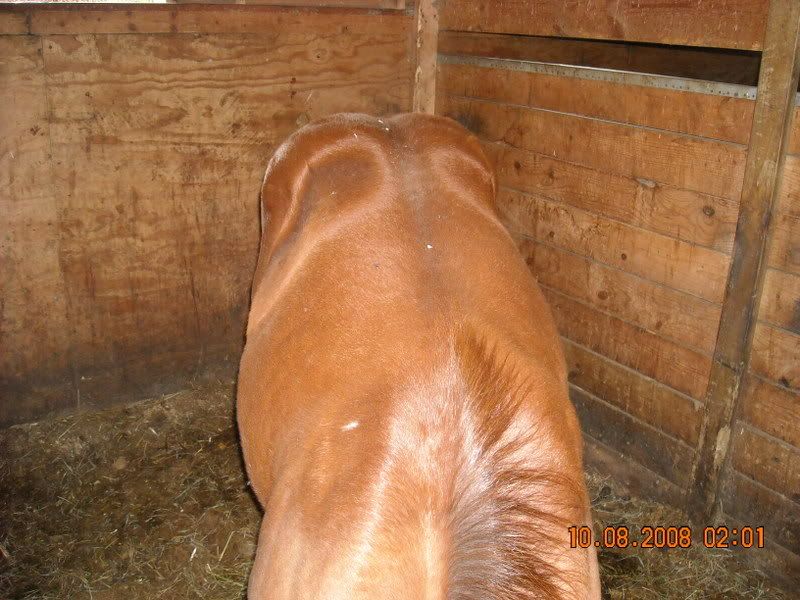 He looks like a chestnut to me
I would say Sorrel
---
TM Tardy's Chick "Hunter" - 13 yo Paint
Remmy - 18 yo Morgan/QH cross
Gunner 3/31/11, Heidi 7/2009 Miniature Sicilian donkey

I thought he would be dun with the strip down his back
I would probably say chesnut. It doesn't look to me like he really has a defined dorsal stripe, I think it may just be the angle or what have you. He looks more chesnut than sorrel to me. My bs paint mare "Darlin" is sorrel. She has way more red/orange than you little guy has. I would have to say chesnut. Here is a pic of my sorrel mare just for comparison. Its not the best picture, but you can see the color really well.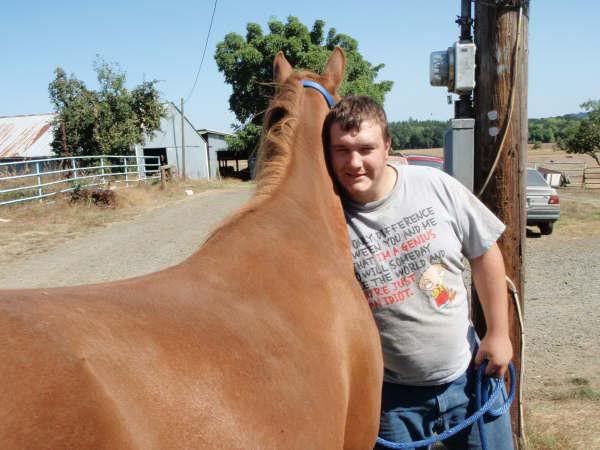 ---
~*~*~*~No hour of life is wasted that is spent in the saddle ~*~*~*~
i would have to say 'sorrel'
---
8)satrider
I know he is not sorrel because mom is a sorrel and dad is palimino
A sorrel is just another name for chestnut. There are three different types of chestnuts. Red, Sorrel, and Light colored chestnut. I would say he is a sorrel chestnut.

The stripe down his back is not really a dorsal stripe because it is not well defined and dark colored. Plus his coloring doesnt fit to make him a Dun. It's probably just his hair.

If one of his parents was sorrel, than wouldnt that also make him more likely to be a sorrel (genetics)?

Thanks,
E
He is definitely a chestnut (or sorrel, same thing).