confused breed....?
---
Ok this horse i know what he supposedly is but i think he has something else in him. So without telling you what the breed that they say he is can you tell me what breed you think this horse is? He is a great little horse he's only a little over 14hh i think and he can rack real nice. Heres some pics....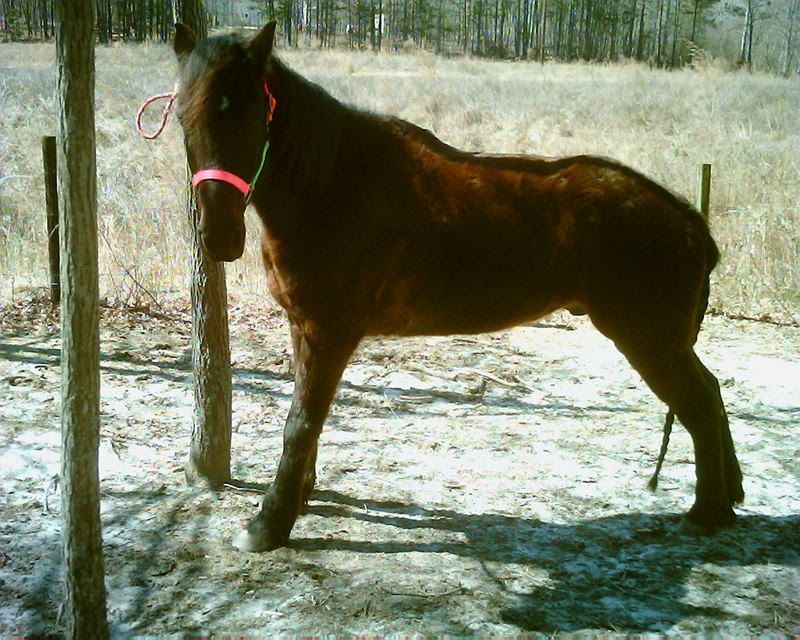 Sorry I am no help but I LOVE his halter!! lol

Sorry!
---
RIP Minnie, 1981-January 15, 2010
RIP Maggie Mae I miss you
So hard to say...looks a lot like my first horse, who was morgan qh cross.
He could be andalusian, thoroughbred, morgan or qh, but i'm not sure. The first photo made me think that he is andalusian x thoroughbred?
don't know i am stumped!
I think he definitely has some Morgan in him. In some of the pics his head looks similar to my Morgan's.
What the.... Do tell
all the breeds people are naming are kind of big breeds
and he is little
hhmmm?
I would say defonetly tb and maybe hackney? morgan? or tennessee walker?