Confusing papers, is she a paint? -pics-
---
I am so confused as to what breed my horse is. I just got her Friday. Her papers say her color but not her breed. Color says sorrel, pattern type solid. Same thing for her parents, grandparents, and great grandparents. Just colors and registered names and numbers. Previous owner stated she is a Paint.
Now I'm new to all of this, and I thought paints were spotted horses?! She is not spotted at all.
Here is her ad posted from when she was for sale:
ANNA Beginner Special.....Racking mare, l2 yrs., l4.3H, stocky l,000 pds. I sold this lovely mare four years ago for family first horse. All members have learned to ride on Anna and moved up to a more spirited horse. She has delightful smooth natural gait that needs no help from the rider, neckreins, great on trails and flawless ground manners. If you are a beginner, timid rider OR a seasoned rider just wanting a quiet, dependable trail horse, you will love Anna. Flashy chestnut with light flaxen mane and tail, stockings, blaze. Beautiful head. $l,250 ~ Sold ~
I board her at the place I bought her from and the lady then mentioned she was a western pleasure horse. This is not a breed, correct? And neither is "racking mare"?
Here are some pics of her: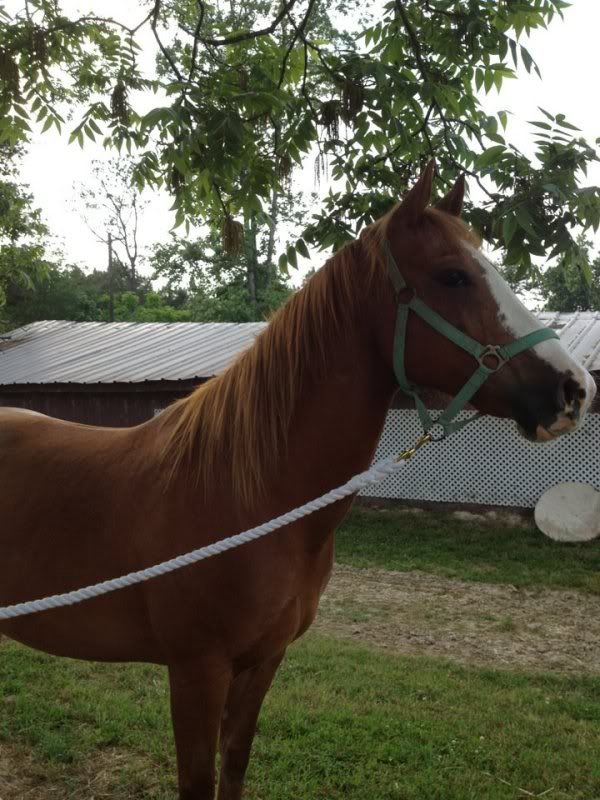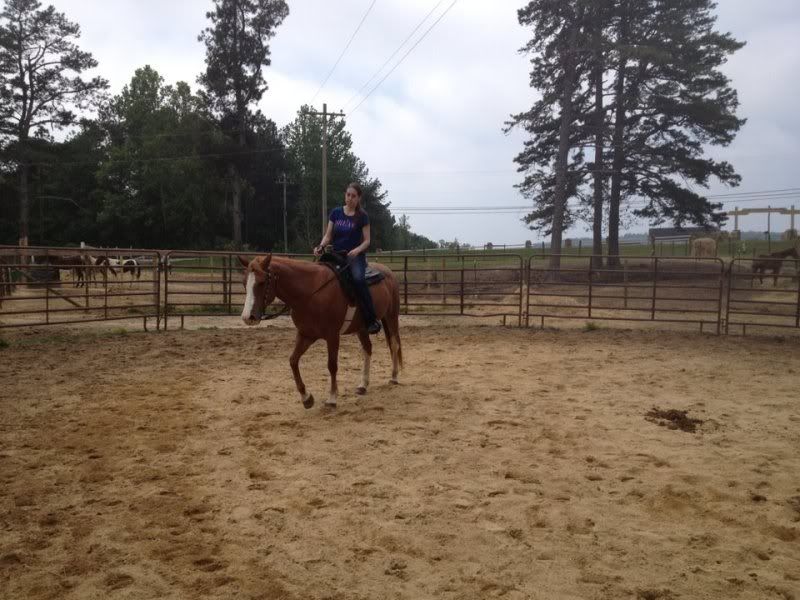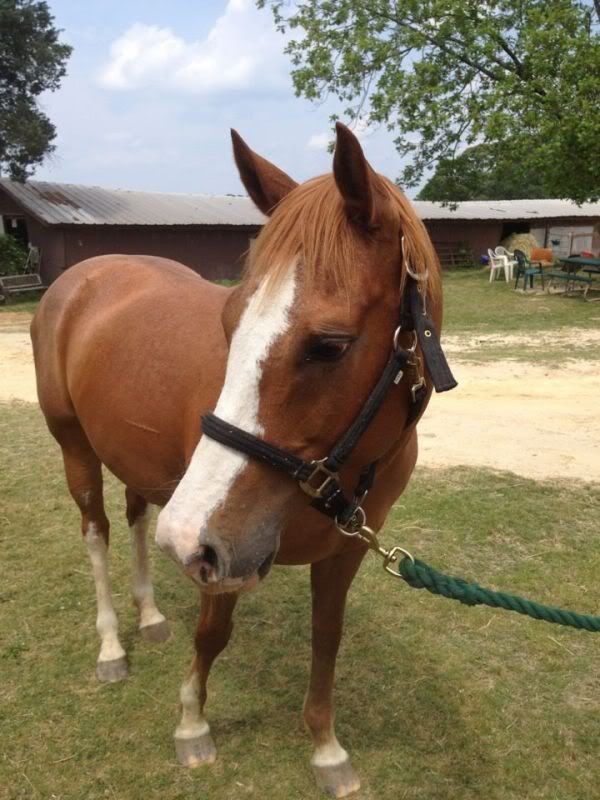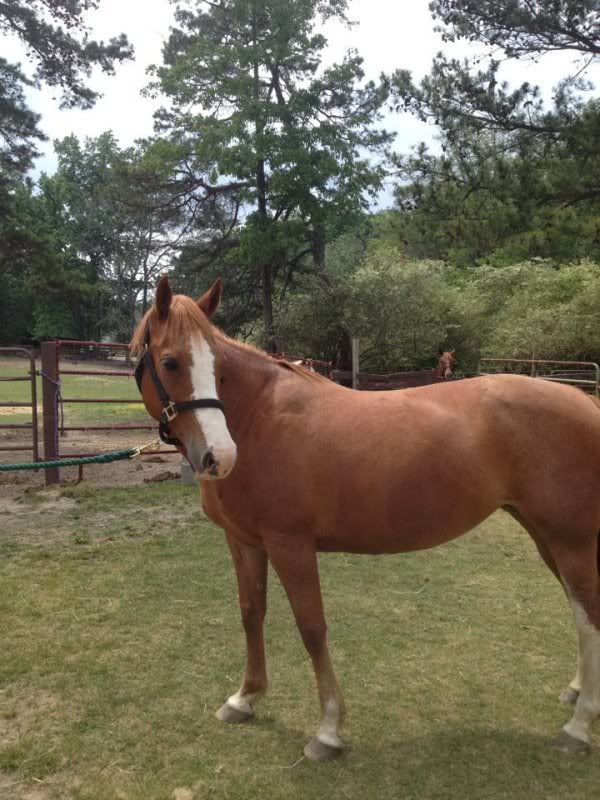 She could be a stock paint. My aunt has a mare she bred herself as a paint, she looks just like that. (I'll try to post a pic later) but she's a registered paint, just a stock or solid paint :) Her mare is registered
Posted via Mobile Device
And now I just noticed on some of her vet papers from vaccines etc, it says "Breed- Quarter Horse" Could this be any more confusing? Thank you for replying, perhaps she is just a solid paint!
Well, people do cross QHs and Paints often. However, I know my aunts horse, Brandy, is constantly mistaken for a Quarter horse
Posted via Mobile Device
What "papers" are you talking about? If she's registered with an association/registry, there should be something on there that says what they are. APHA, AQHA, Pinto etc.

By chance, can you scan the papers and post pictures so we can see what your talking about?
---
"The greatest pleasure of a dog is that you may make a fool of yourself with
him and not only will he not scold you, but he will make a fool of himself too."
-Samuel Butler
Paint horses are a mixture of Quarter Horses and Thoroughbreds so its easy to get ones that look more QHish or TBish.
As for the mare above, she is probably a solid Paint. She certainly looks like one, judging my her facial and leg markings.
---
"If a horse fails to do something that is because he was not trained to do it. If a horse fails to do something properly that is because he was not trained properly."
www.wildestheartart.com
Here is a picture of Brandy, my aunts stock paint, born from a flashy mom and dad: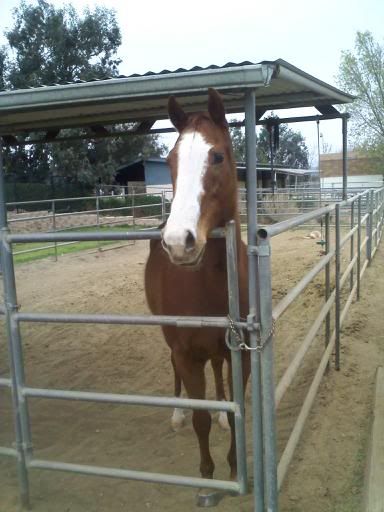 Taking pics now. Thanks for your help!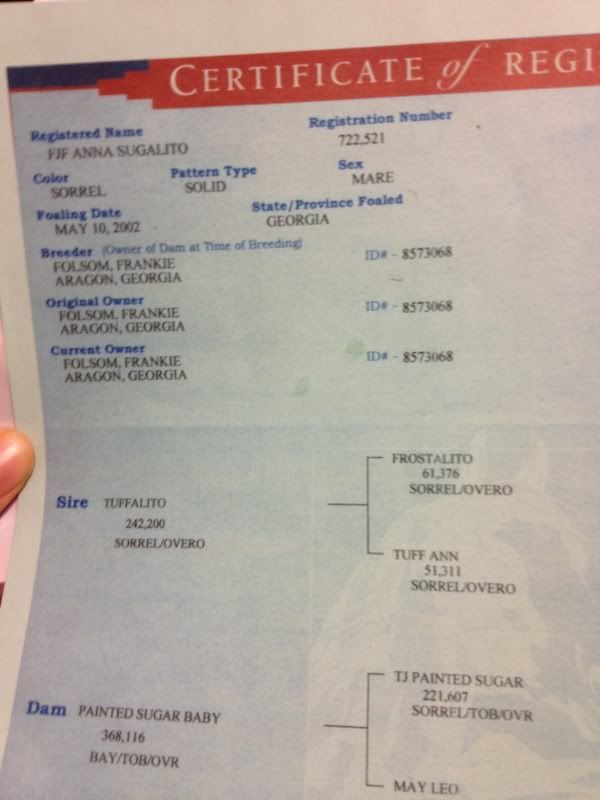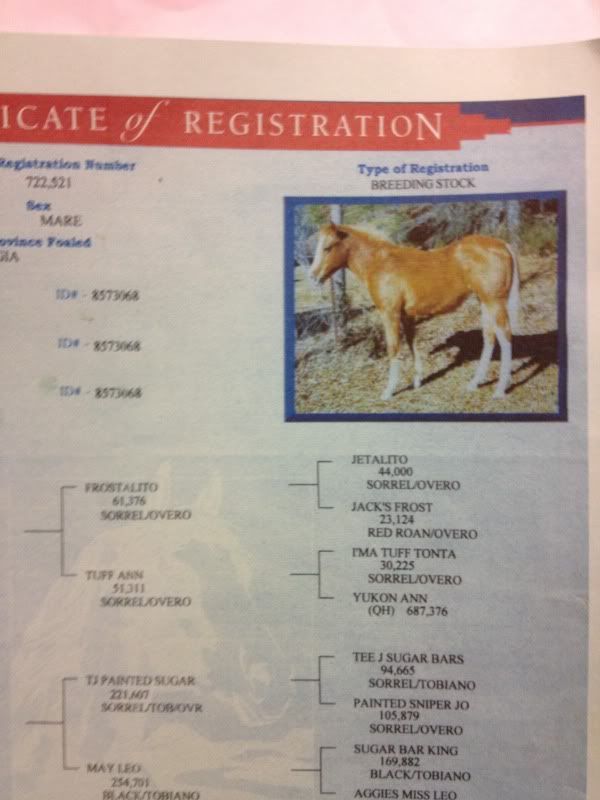 Does anyone know what FJF stands for before her name? I guess she is just a QHish looking paint!
Showing
Join Date: Jun 2011
Location: Cariboo, British Columbia
Posts: 11,930
• Horses:
3
Those are APHA looking papers, esp the pic, as thats were the APHA puts the pic of the horse. And it says breeding stock, she's a solid paint. Those paper are missing things though......odd.