cool markings
---
This is my friends Quarter horse gelding named billy[=
i just want to share his cool coloring [=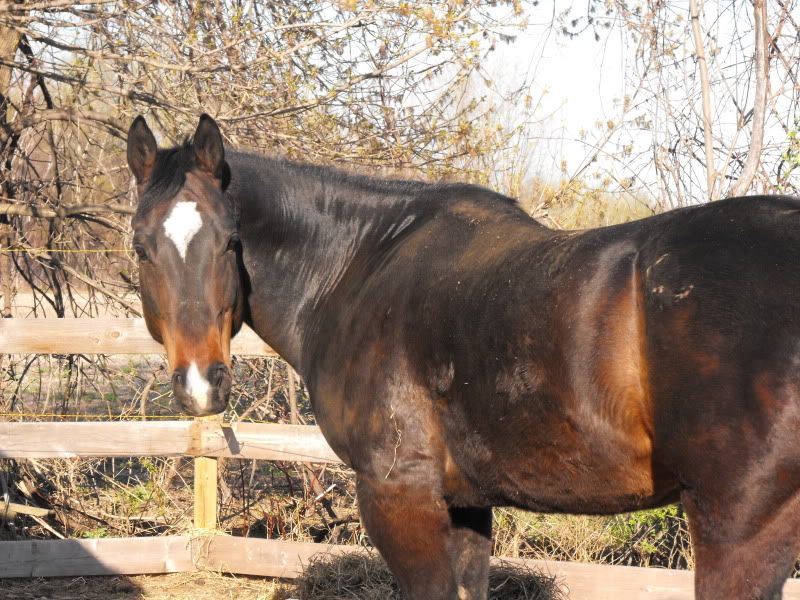 i love it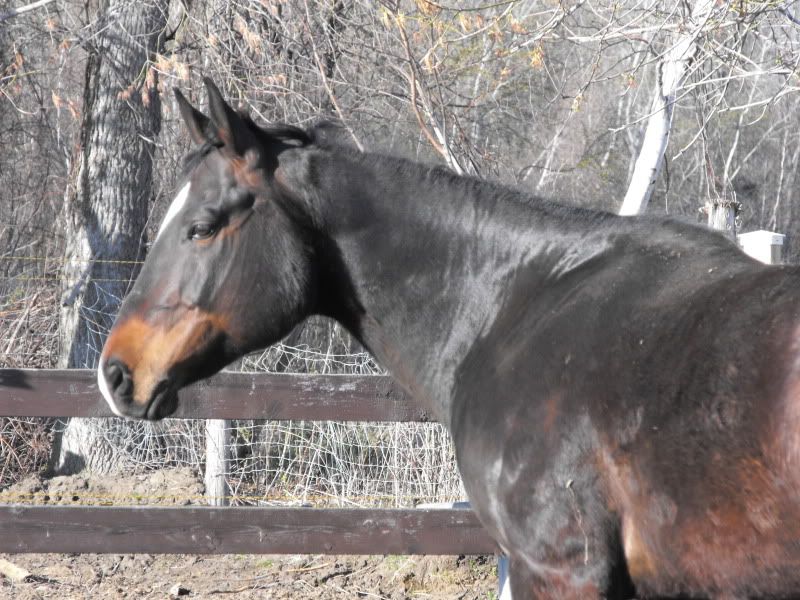 Thats pretty cool dude!!!
---
- If today was your last day, and tomorrow was too late, could you say goodbye to yesterday?
Green Broke
Join Date: Aug 2009
Location: Vancouver, British Columbia
Posts: 2,808
• Horses:
2
Wow that is sure some interesting coloring
Ha ha, looks like Annie in the winter. Bays have a tendency to get that color sometimes :)
---
Pssh.I didn't pick up the wrong lead
It's called a counter canter...
...A very advanced maneuver.
Green Broke
Join Date: Oct 2009
Location: Witbank, South Africa
Posts: 2,681
• Horses:
2
Cool! Sometimes my horse Arrow goes like that. Its really pretty. And Love Story tends to do it too. I love it, I think it's so pretty
---
Every girl wants their own LOVE STORY, I found mine... :)
i thougth it was kewl i never really seen him like that
in the summers he gets darker. [=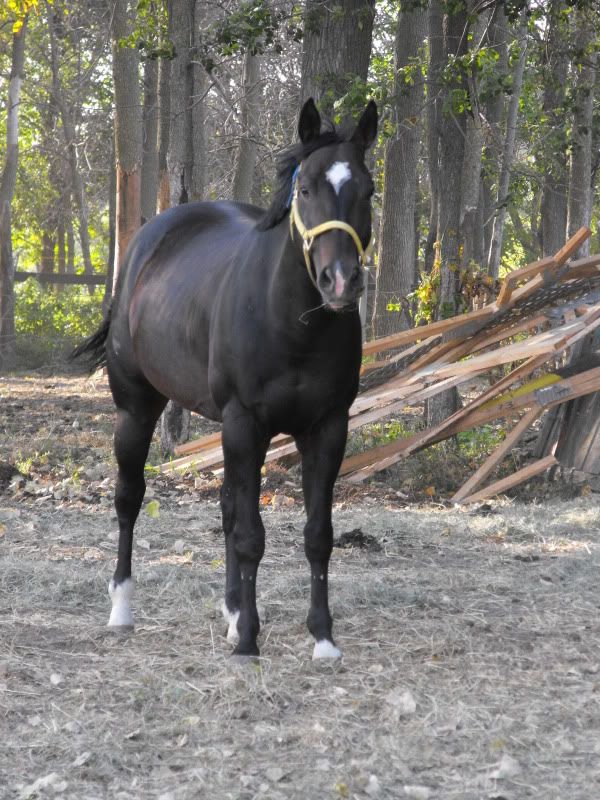 May billy R.I.P He was put down 4 days ago.He is forever missed like crazy
Oh no! What happened? :(
---
RH Queen O Anywhere "Sydney"
2009 Sugarbush draft
Quote:
Oh no! What happened? :(
2 weeks ago he was playing around outside.He went to kick but his back legs kicked into the shelter and got stuck and cut his back legs to the bone.After loseing alot of blood he also cut the nevrs and tendons in one leg.The vet said he will be fine.He started to do great cuts healing,graining some weigth.He started to stand on both back legs walk a little.My trainer did what she had to do comes back to check on him.Both his back ankles where touching the ground.EKK so she called the vet he comes over and he has never seen nothing like it.Even took some pictures of his legs.Not only one leg gave out they both did,He wasent in any paint he could still walk no promble.My trainer asked him to drug him up incass he was in pain.And she asked him if there was any chance of him better in the long run they put him down so he wouldent be in pain.It was for the best. srry if u have a hard time reading this lol im kind tired
thats so sad. RIP billy!
i no this is evil of me, but can you post the pictures?