Does she look more like an arab or a welsh?
---
Okay...so some days she looks welsh to me and then she looks more arab-y and acts like an arab. I was wondering what you guys thought because I am planning on taking her to a local show during the winter or fall and don't know if I should get a regular leather halter or an arab halter....here ...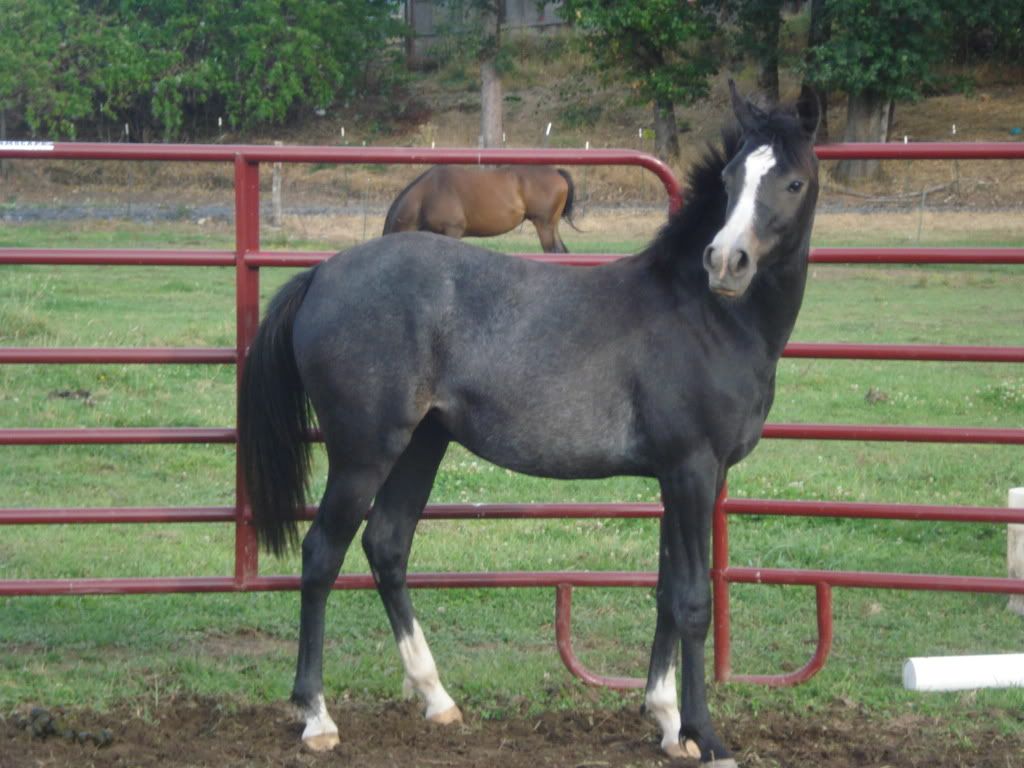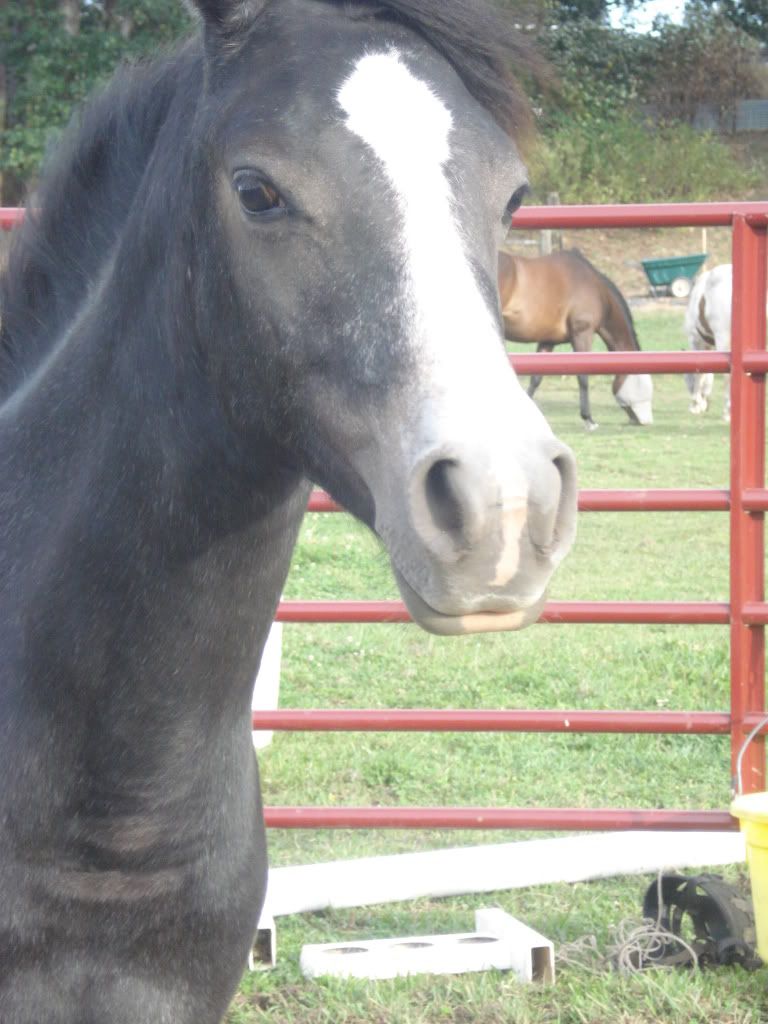 Foal
Join Date: Jul 2011
Location: Beautiful rural NSW, AUSTRALIA
Posts: 163
• Horses:
2
Pretty girl you've got there. Lucky you :) How old/tall is she? I have a part arab mare and find that the "cob" size halter fits her great. Won't go near my thoroughbred though.
---
No matter what road I travel, I'm going home
and if I'm riding a horse I am halfway there.
Id say (inn my unprofessional opinion) shes an arab...possibly crossed with something else
Thank You,Day Mares. She is 13 hands or maybe a bit taller now. She's a yearling and growing like a weed.

EthanQ, so I should probably get an arab show halter instead? I wonder what type of arab she is. Maybe Polish? She doesn't have that dish face really anymore.She had a bit of one when she was younger.
I don't know much about the diff types of arabs but i can tell when I see one. the halter decision is up to you but as long as she has a dshed face, id go wit the arab halter :)
Is this one yours?! Very pretty!

In some photos she reminds me of a pony, in others she looks arab. Either way, I think a dainty-looking arab-type halter would look best :)
---
Every great dream begins with a dreamer. Always remember, you have within you the strength, the patience, and the passion to reach for the stars to change the world. ~Harriet Tubman
This girl is mine :) She is a sweet thing!

So her face isn't too big looking for an arab halter?
The QH Impressive showed in an Arab halter.
I would get her an arab halter. She looks more welsh to me but arab halters are flashy.
---
Pssh.I didn't pick up the wrong lead
It's called a counter canter...
...A very advanced maneuver.
I just found out from Piaffe that she is 3/4 arab and 1/4 welsh
..I'll get her an arab halter...they are so pretty anyways.
What color?
She looks like a welsh to me. But Arabs can come in all shapes and sizes. I had an Arab who was 16hh and had a face like a TB. While my friend had one the looked like a warmblood cross.
Posted via Mobile Device