Lovely breed, good for endurance riders as they are SO surefooted! A lot of adults ride exmoors ponies as they are very strong little things. There aren't many near me but we do have a stud about 100 miles away, I've noticed their popularity has interested recently in scotland as le trec has become more popular.
Posted via Mobile Device
I live near Exmoor
And have seen the wild ponies in the flesh, they are gorgeous animals and have actually been very well managed, perhaps the native pony with the most quality, apart from the Connemara. As ridden ponies they are very genuine, they have a big neck so can potentially be strong, like all of the native breeds, but I have found they don't have any bad attitude! I wish I was small enough to ride one myself!
Here are a couple of pictures I found in doing some research on the Exmoor Pony.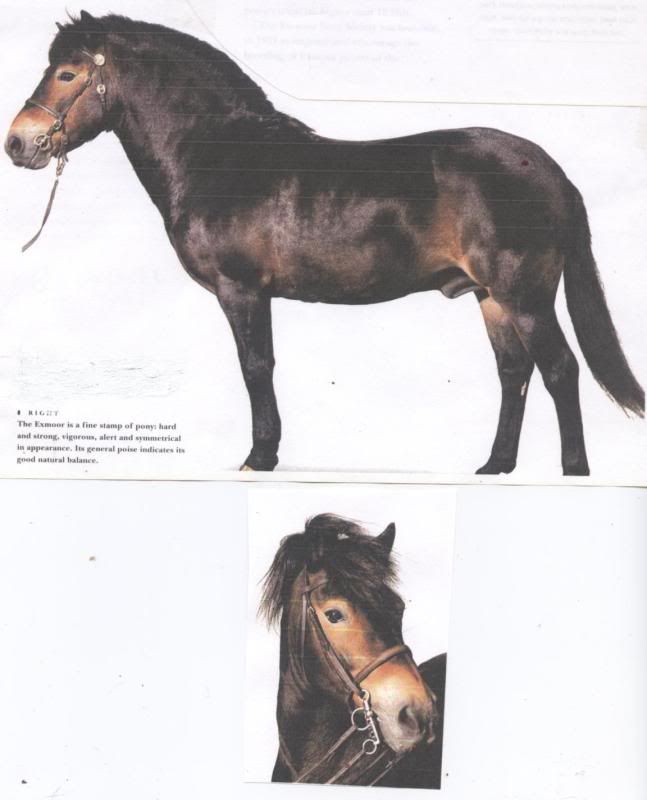 Have a look online for the exmoor pony centre, they are doing great work there to help preserve the breed and you should find some great photos too.
SOOOOOOOOO cute!!!
---
"Anything forced and misunderstood can never be beautiful" Xenophon, 380 B.C.