Add me to the Arab cross fans, I would love a nice Percheron Arab cross, I have a beautiful Haffy Arab cross here, just two years old
built like a haffy, moves like an Arab, just love her.
When I first saw the title to this thread, this was my thought: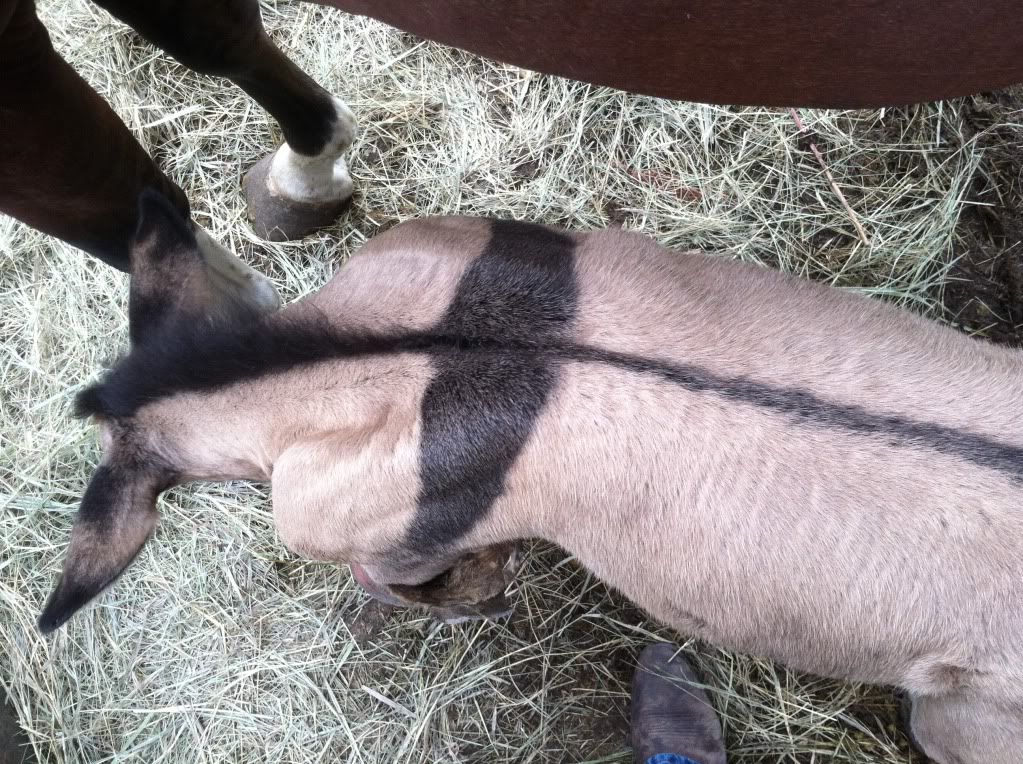 As far as cross breeding, I don't have much preference. We do have an Arab cross and an Appy cross. Both are suppose to be crossed with QH but we're not sure. The rest are full QH and a TWH.
The breed(s) dont matter as much to me as their personality does.
Posted via Mobile Device
My favorite is a freisian/Morgan cross. They have the athletic ability of a Morgan and the beauty and temperament of a freisian.
---
"Be yourself-everyone else is already taken."
-Oscar Wilde
I like Halflinger x QH mixes. The sweet goofy personality of a halflinger but with the ground manners of a QH. Met a number of them and they're all equally sweet.
I love anything crossed with trakehner, I've seen some lovely arab/trak crosses as well as tb/trak. Crossing them with something hot seems to give them a little fire, and encourages them to mature more quickly!
Draft crosses!!! (Poor mans warmblood, haha!)
My last horse was a Clyde/TB. They have a really good mind and are athletic.
Here is Zohar (Sadly sold him...)
Sorry for the picture overload, I had him for 8 years!
---
Theatrical Affair - "Theo"
Feb. 6 ' 2009, 16.1hh, black Thoroughbred gelding

Another lover of arab crosses! Anglo arabians, arabian warmbloods... I love crosses that give that clever arab brain some extra power in their butts! ;)
I really like the Warlander. (Friesian x Iberian) From the videos I've seen they are a great mix of the two. They have a lot of power and are so beautiful. Plus they excel at a variety of disciplines.
Lippizaner crosses. I'm currently riding a Lippizaner/Oldenburg cross and occassionaly ride a Lippizaner/Trakehner cross. Very smooth movers & naturally uphill and collected. Perfect for dressage.

Plus I love white horses...don't know why...there's just something about them.