The Fell Pony..
---
A woman in my village owns a Fell pony. Everytime I see it I always swoon over it. I think their a beautiful breed, but I don't know a lot about them. Can anyone tell me more about the breed? What height they grow to, what their temperment's like etc. :)

Thank you.
Their height varies from 13.2-14hh. Originating from the harsher climates of northern England. They are very agile and a strong breed. Very beautiful too! :) good taste!
Posted via Mobile Device
Fell Ponies
---
I, a 200lb male have ridden a Fell pony in the Welsh Hills Their size belies their strength. The horse I rode was able to keep up over harsh uneven terrain with much taller horses. They are an ancient breed probably going back to Roman times. By no means are they just a child's pony.
It is said they were used as pack horse carriers - as indeed were other British pony breeds in the days before hard surfaced roads.

Their cousins the Dales are usually a little bigger.
Yes they are very steady with their feet, I have read their ability to cover uneven ground well. Thanks to their origins up north I guess!

I have read they're also very closely related to the Dales pony, and originated from the extict Galloway pony.
Posted via Mobile Device
my mare is in foal to a fell
The Romans took a pack horse - the Ariegeois from the Pyrenees up through France and into Holland. Photos I have seen were of a stocky black cob, max 14h3 type with lots of feather, always black. Maybe they influenced the black Friesians which nowadays is much bigger.

The landscape of the area of the Fells and the Pyrenees is somewhat similar.
The Romans may have brought their horses to Northern England to help build and carry supplies to Hadrians Wall. But who knows

I always took the Galloway to be an old fashioned ride and drive stocky cob who carried the Border reivers on the raiding trips. Heavy, broad backed, big butts, 6-8 inches between the front legs, coarse salt and pepper coloured hair in mane and tail, lots of bone and lots of silky feather. Working on the farm during the day, going off on a stealing livestock raid at the weekend. I reckoned my Joe was a long lost Galloway. He'd have gone raiding any day given the chance. But I'd love to hear from anyone who knows more about Galloways.

The Fells I have noticed have all been smaller - not a pony, but not a horse yet capable of carrying both adult and child.

When in the market for a horse I have looked for a large Fell or a Dales but never found one at a reasonable price.
This is Harley (Fanicons Costa a Plenty), my 13h Fell pony gelding :) They are WONDERFUL, my second favorite breed (first is minis)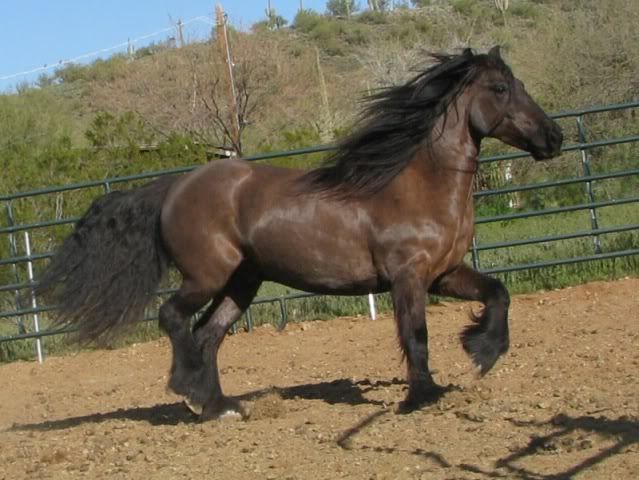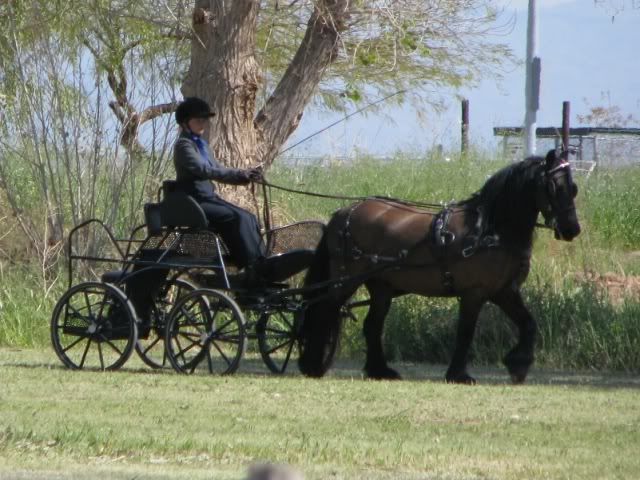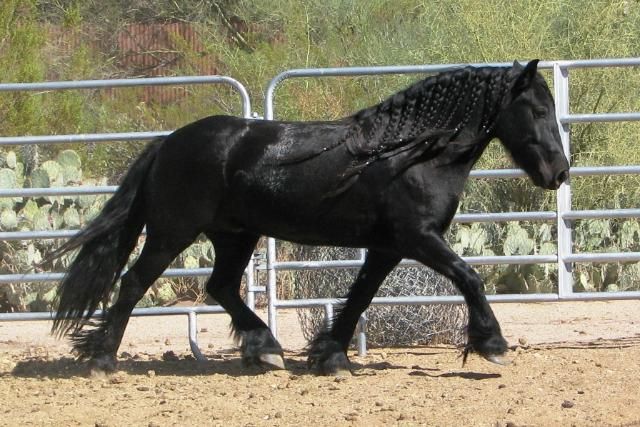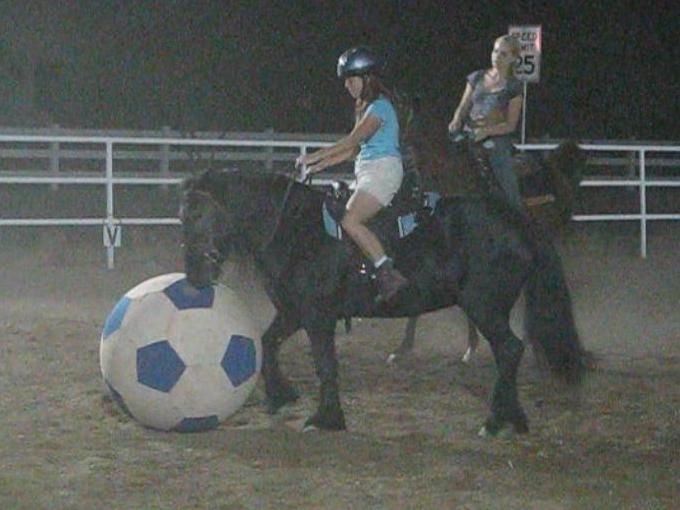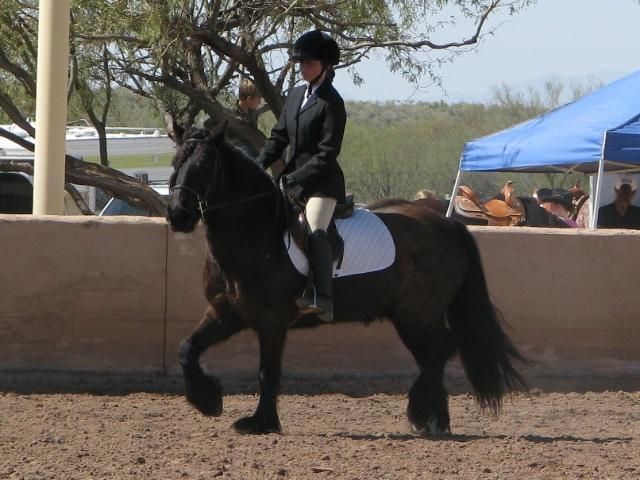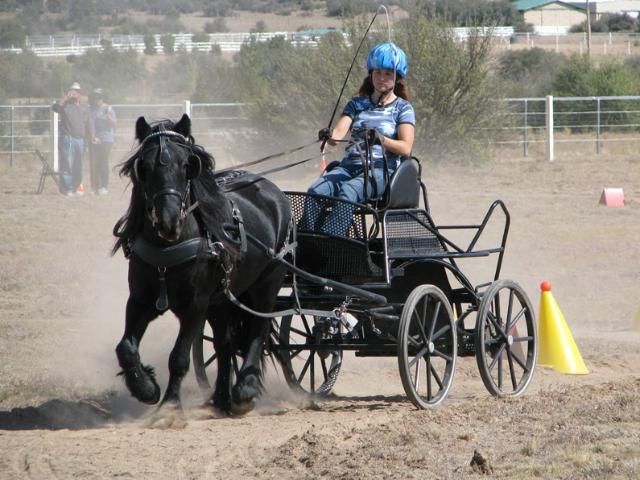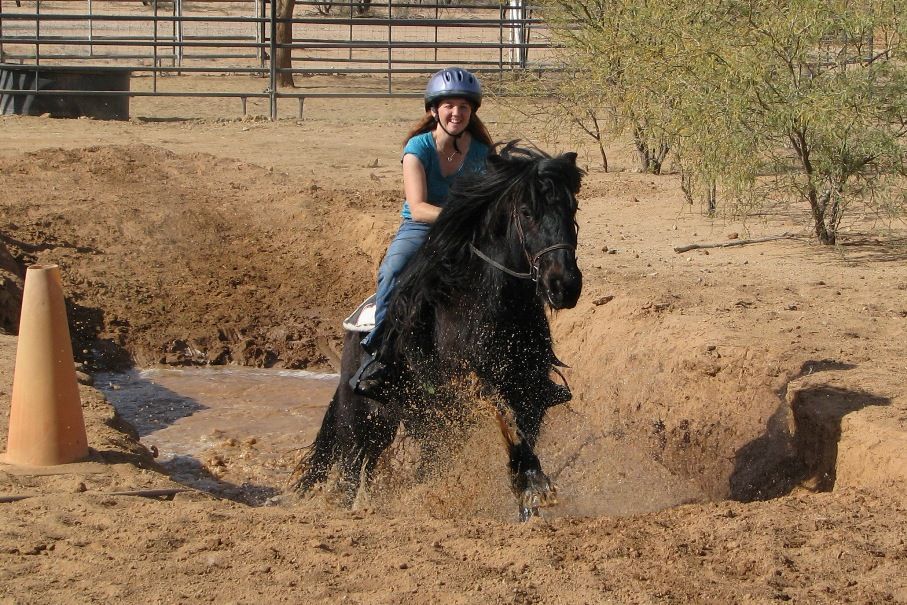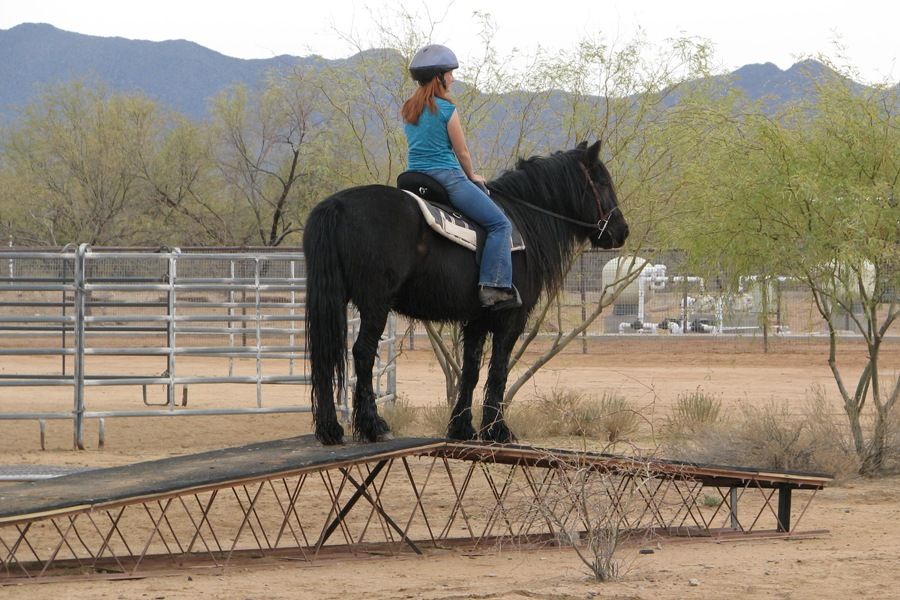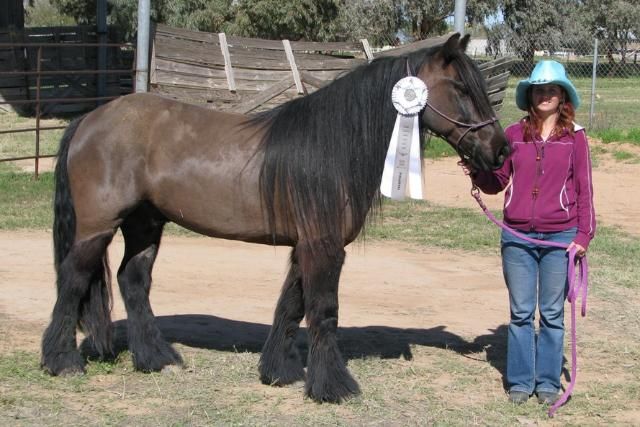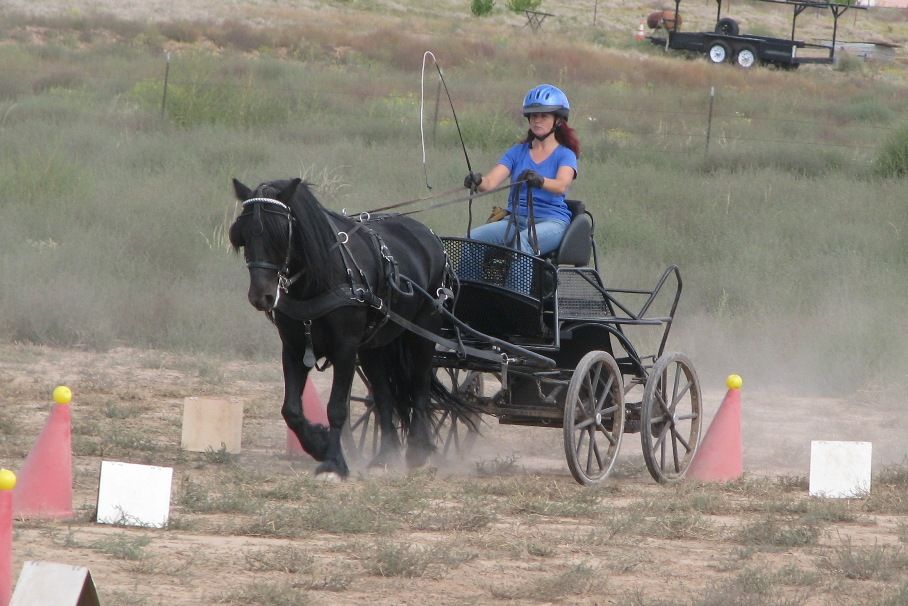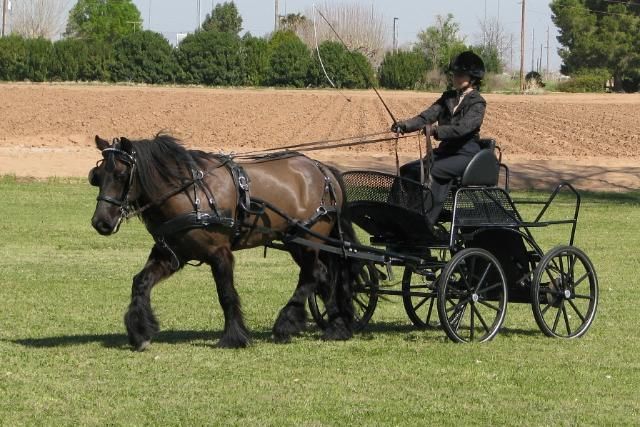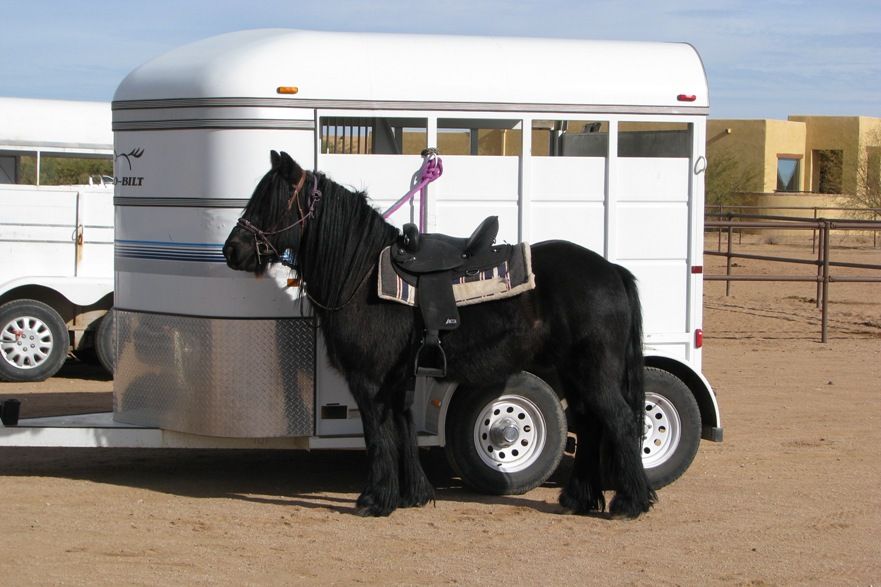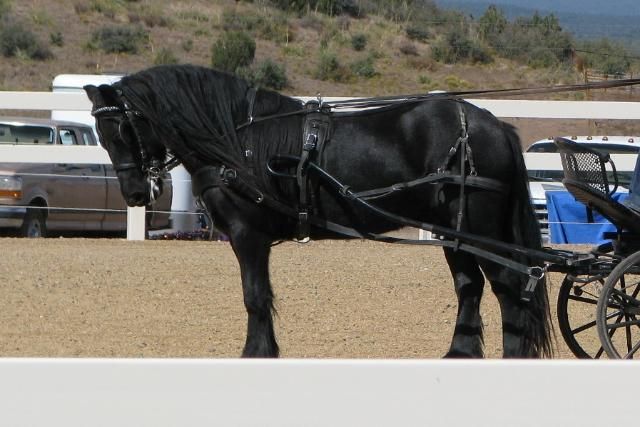 All I can say CheyAut is that if he were just that little bigger, I'd pop over and whisk him away.
What a little cracker.
WHo was Joe's Dad then
---
Now tell me since we are talking about Fell,s Dales and Galloways,
what do you reckon My Boy JOE was:
Green Broke
Join Date: Oct 2010
Location: Some times Llanelian - North wales, sometimes Hull in East Yorkshire (UK)
Posts: 3,679
• Horses:
5
Quote:
Now tell me since we are talking about Fell,s Dales and Galloways,
what do you reckon My Boy JOE was:
general Irish Cob?
Fell and dales are not allowed to have any white on them (fells can be grey but if they are not grey they cannot have any white on them)
The fell pony taken from the Fell pony society website
About Fell Ponies * The Fell Pony Society
Quote:
Fell ponies are native to the North of England, and are mostly found in Cumbria, in the old counties of Cumberland and Westmorland, where probably they roamed from pre-historic times. By the Iron Age, equines were in relatively common use in Britain.
1
They averaged 12.1 hh in height and resembled the modern Exmoor breed in terms of overall build. By the later part of the Roman occupation, somewhat later than the improvements in other domestic species, the average height of British ponies had increased to around 13 hh.
2
The Vikings used ponies to plough and pull sledges as well as for riding and pack work. The animals in use were kept handy in the villages, and the breeding stock lived out on the fell. From the 11th and 12th centuries ponies were being used for longer distance pack work carrying loads of fleeces, woollen goods, foodstuff such as cheeses, meat, fish and preserves, and local metal ores. They were used for shepherding and to hunt wolves that might attack the flocks on the sheepwalks.
3
By the 13th century there was a brisk trade in wool to Belgium, and ponies or "capuls" were used to transport merchandise all around the country. The Fell type would have been particularly good for this purpose, being strong, a fast and steady walker and small enough to be easily loaded.
4
Pack trains were well organised and made regular journeys. For instance, in the winter of 1492-93, 11 Kendal traders made a total of 14 journeys to Southampton with pack horses carrying loads of cloth. From the end of the Middle Ages to the 18th century, pack-horses continued to transport imported goods.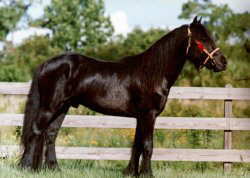 Fell Ponies, known locally as 'galloways', were also used for the Cumberland sport of trotting races.Modern Fell ponies are reknowned for their ground covering trot.
5
As industry developed, ponies were needed to transport copper, iron and lead ores from mines in the north-west of England to the smelting works. They also carried iron and lead long distances across country to Newcastle, returning with coal. Fell ponies were used by big Northeastern collieries such as Ashington until well into the 20th century. They were used underground, where the mine height allowed, and above ground for moving machinery and also hauling dairy produce to town from the colliery farms overlying the pits.
6
When canals and railways became the main means of transport pack-pony trains and pony-based postal services remained a lifeline for remote communities.
Pony breeders began to record pedigrees in the late 19th century, and show classes for "Fell ponies" were held at Hesket New Market in 1894 and at Shap in 1895. The first Fell ponies were registered in the Polo and Riding Pony Stud Book in 1898.
7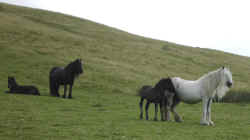 In 1922 the Fell Pony Society was set up in its present form, not to "improve" but to "keep pure the old breed of pony" in the face of cross breeding to produce farm horses and showy road animals such as the Wilson pony. Bay and brown ponies were very common at that time. It was not until the second half of the 20th century that black became the predominant colour, followed by brown, bay, and grey. White markings, in the form of stars and small amounts of white on the hind pasterns, have remained fairly constant over the decades. More than half the breed population has no white markings.
The affluent 1950's saw the rising popularity of riding for pleasure, a pursuit that has guaranteed the future of many native breeds. The number of ponies being registered with the Fell Pony Society has risen steadily, with foal registrations annually exceeding 400 in the first decade of the 21st century.
The Fell is an ideal all-round family pony suitable for both adults and children. As a hack and general riding pony, the Fell's fast walk and easy paces make it a pleasant and comfortable ride, and its sure footedness ensures a safe passage over the roughest country. The Riding for the Disabled movement employs a number as mounts. It is possible to ride a Fell pony through places where other lighter bred ponies would come to grief and Fells seem to have a sixth sense which alerts them to possible danger. They appear to know which is the soundest track through soft marshy ground or the safest descent of a rocky hillside.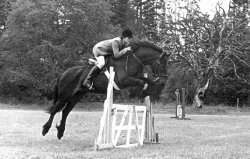 To test these qualities the Fell Pony Society holds an annual performance trial where the course comprises a varied range of difficult terrain including steep and twisting hills, boggy ground, a watercrossing and several natural hazards such as fallen logs and the like. Fell Ponies are generally creditable jumpers, particularly across country, being both agile and clever on their feet. Their abilities are well up to working hunter pony competitions and Pony Club events.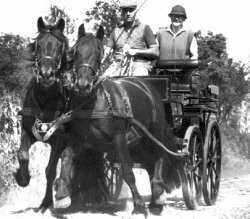 The rediscovery of Driving as a recreational sport has given the Fell pony the means of continuing in a job which it has traditionally done for centuries. They are well suited to this work, having great stamina and soundness. The fact that the Fell Ponies breed very true to type makes it easy to find matched pairs.
Fells take part in endurance riding and Cumbrian trotting races. They perform light forestry and farm work such as shepherding, and carry tourists on pony treks. They transport equipment to help repair walking routes. A few Fell Ponies are still used in Scotland carrying the stags and grouse panniers down from the moors. Some of HM The Queen's ponies are sometimes used for this purpose at Balmoral while others are used for both riding and driving by the Royal Family. Large numbers of Fell Ponies are used in riding and trekking stables throughout the country because of their steady temperaments and useful size.
---
RIDE your horse FORWARDS and keep him STRAIGHT