Here's one I used to own, she was tooooo cute.
Oh and we saved her from slaughter!
---
sweet
---
Last edited by letsgetserious; 12-10-2009 at

06:29 PM

.
I went to a farm earlier this fall to learn more and meet them in person. I am set on getting one for my hubby. We are starting the s-l-o-w process of the search for the right one. Seeing as we have to get rid of one of mine first, we have time to kill. lol. Here are a few pics from our trip.
when this fella was pulled out he just automatically started performing - his handler was getting ticked off trying to get him to just stand & square up. He was in his 20's
These two were a hoot. I love that one was a brown, the other a red - great comparison photo color wise. The brown was holding the other's lip with his lips.
---
Ask Often, Demand Nothing, and Reward Generously.
A couple new pics of my fjord gelding. (who is for sale at the moment)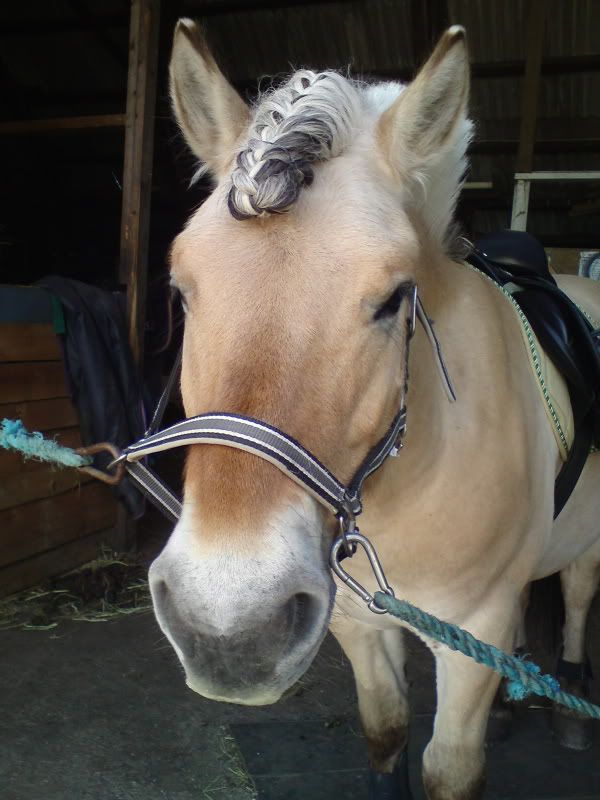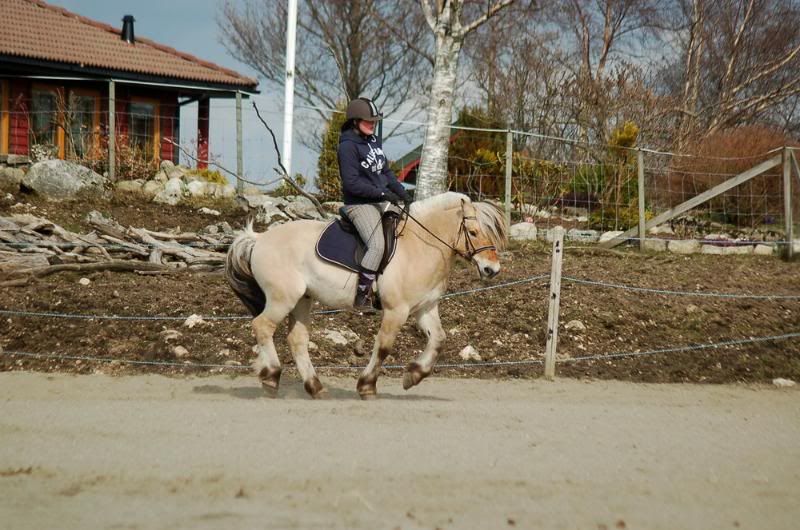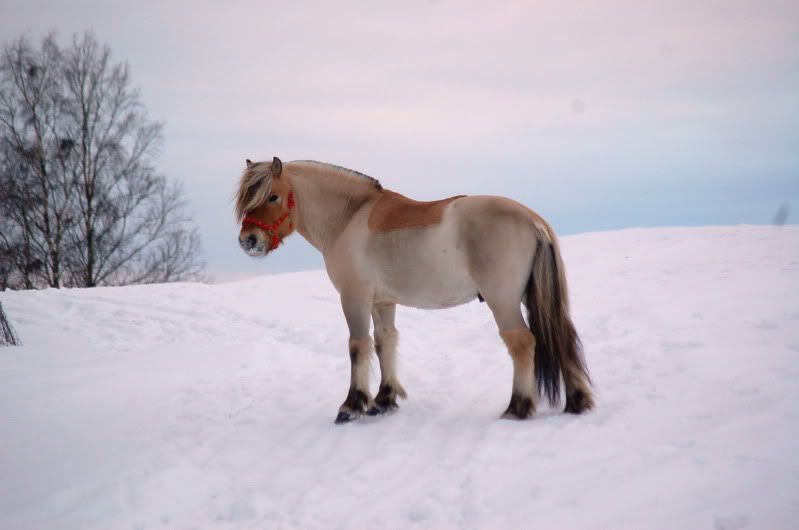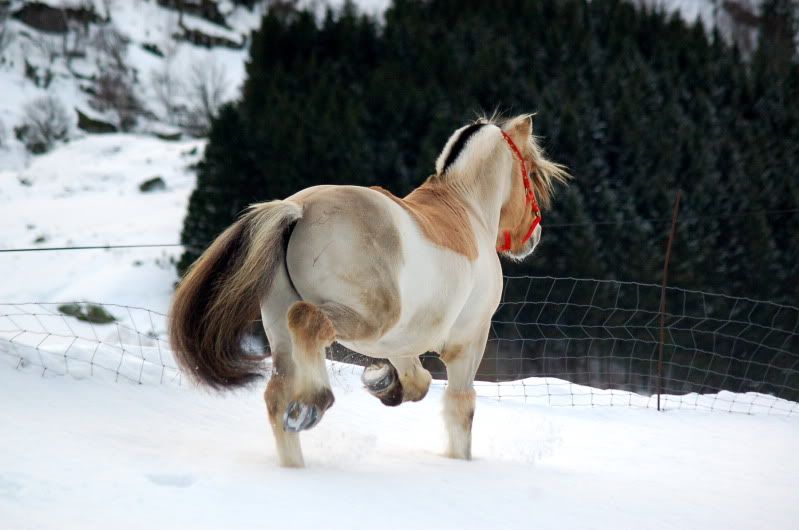 The winter pics are from the winter, it's not like that all year here in Norway :p
Mental note to check your pics when I"m home since they're blocked at work...

And LOL I started this thread saying how someday I would own one... have had one for about 6 months now :)