Guess the breed of my 2!
---
I may have asked before, but let's try !
I have 2 grade horses. I am unsure of their lineage or history.
What do you think they are? Im interested in your opinions please :)
Let's begin with
Misty
. I THINK she is an AppaloosaX.
She is about 17hh, and 17 yrs old.
Here are her pictures: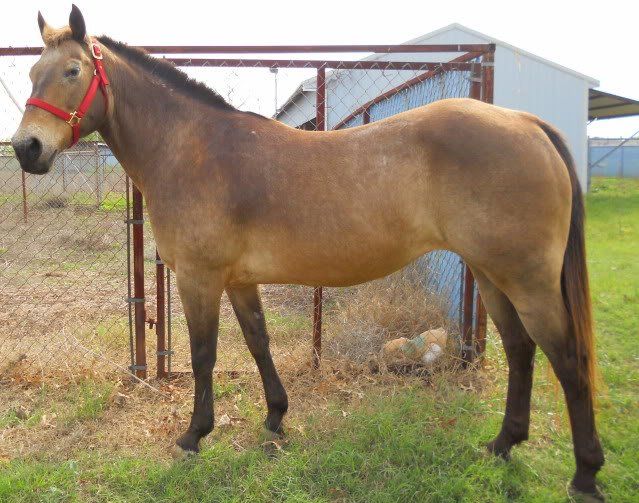 Her daughter Sheba (when Misty was bred to a sorrel QH--we were uneducated at the time...and young. We sold Misty to a professor and kept Sheba. Later in life we decided to buy Misty back bc of her reliability):
Her son:
-------------------------------
And then we have
Oliver
.He is approx 5 yrs old and just at 14hh. He is "fun sized". I bought him in November. Ollie has more of a narrow build, and a I've been told he is a Spanish mustang X by many people bc of his narrow chest and sloping hips. He is also very hardy, and an easy keeper. I adore this little guy and I plan on having both of my horses for the rest of their lives.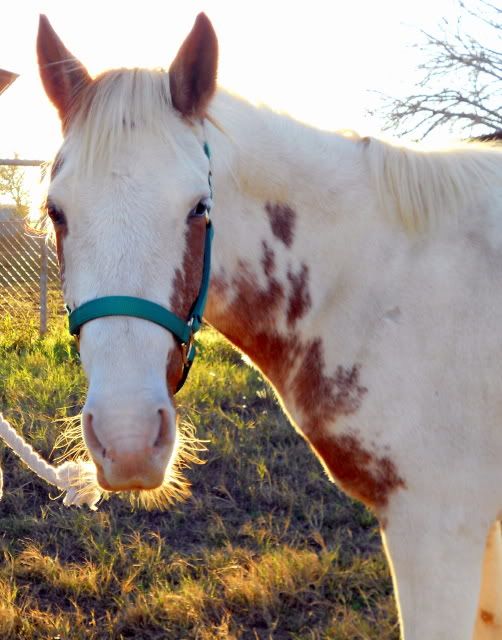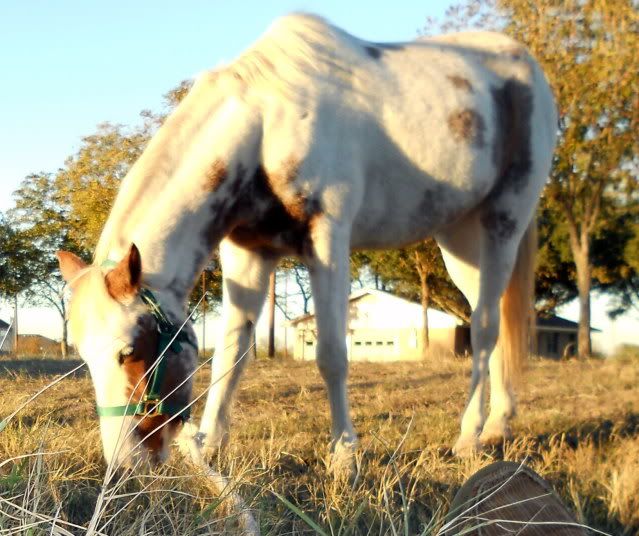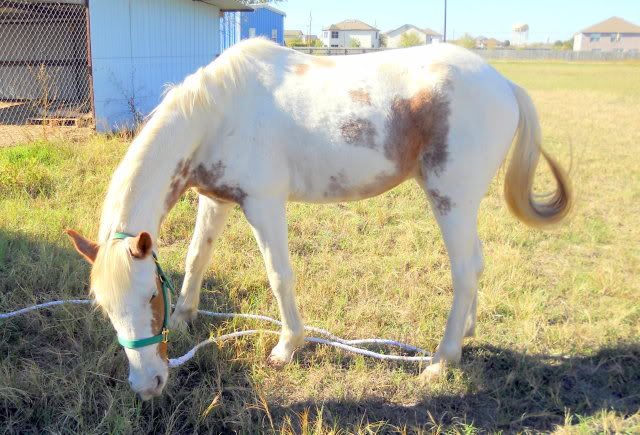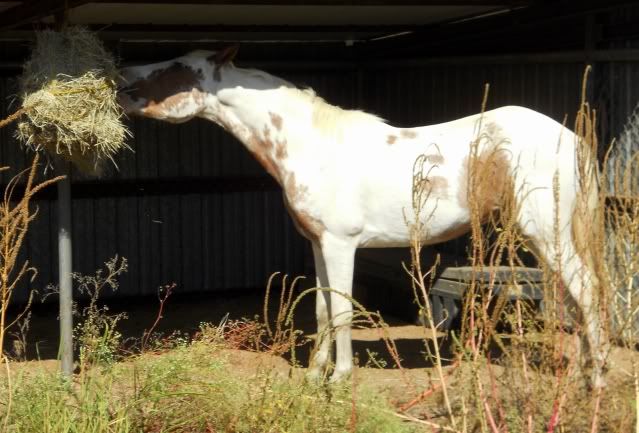 Hmmm.
I think Misty could easily be a full-blooded appy. She's got the conformation, mane and tail, white around the eyes, looks like she has mottled skin and some spots.
---
"In riding a horse, we borrow freedom." ~ Helen Thomson
I agree that Misty definitely looks appy, maybe appy/qh.
For some reason, the first thing that popped into my head when I saw Oliver was arab/paint. Lol.
You have lovely horses!
Thanks guys! I adore them both :)
I don't know about Oliver, but Misty seem that she could be either a pure Appaloosa or an Appy/QH cross, as said above.
---
Proud Owner of Gangster and Lollipop
at 17hhs, MIsty would be really tall for a pure Appy. I wonder if she has some thoroughbred or warmblood. There is a "draft" like quality about her.

She is a lovely horse and threw some nice offspring.
Are you sure the first mare is 17hh? She looks to be around 15hh
---
"Have fun - Stay on top."
"There's nothing like sixteen hands between your legs"
Just want to say Sheba is gorgeous. The others are too, but I'm in love with Sheba