Guess my Horse's Breed!
---
I'm new to this forum, and was just wondering what breed you think my horse JT is. I've always got some very interesting guesses, so I;d like to hear what you think! He's 8 years old, 15.2hh, and his color is liver chestnut.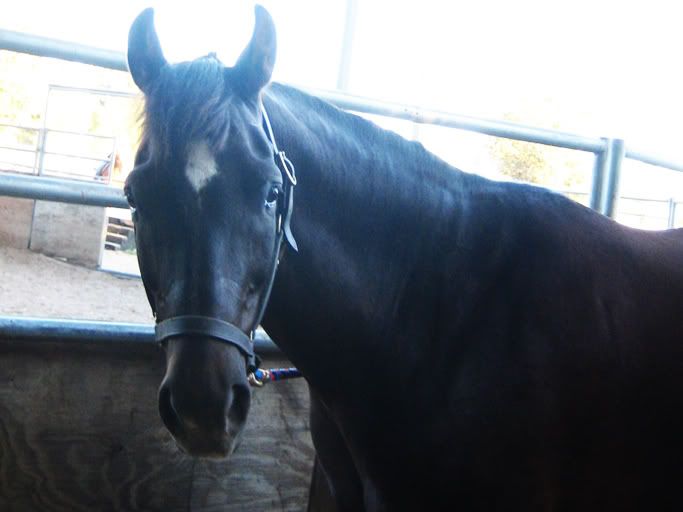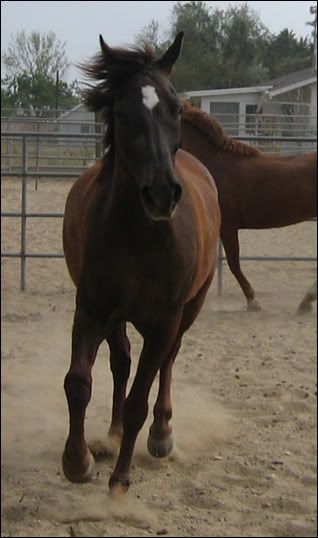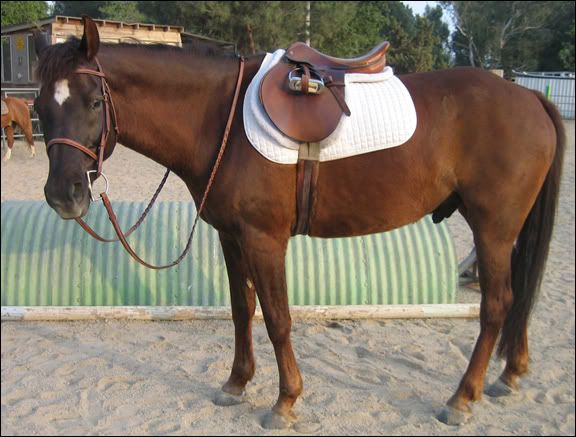 erm looks like a quarter horse draft cross...but then again i'm not very good at the whole breed guessing game thing.lol
---
~A truly Fancy Pirate-Pirate-By All Time Fancy-Bay overo yearling.
~Mia-6 year old Thoroughbred mare. Ex polo Pony
When I saw that first headshot, I thought thoroughbred, but the body looks more quarter horse. I don't know:P
Appendix QH?

Haha, I donno.
I am completely uneducated when it comes to guessing horses, but I keep thinking mustang.
I am going to say qh x paint ??????????????
Nope. He has no QH in him at all.

This is so interesting!
jeez, come on heaps of us guessed, tell us or give us a hint... PLEASE!?!!!???