Haflinger Thread
---
Let's post pics of our Haflingers (or crosses).

Annalie (AKA Ornery)
omg shes soooo pretty!!! i wish i have a haflinger... i have a tb/warmblood, haha so shes like the opposite, haha but i love haflingers!
---
If there are no horses in heaven... im not going.
*Mental note to remember to post pics when I'm home...*
My 2 year old...Evie Lynn (aka Evil Lynn) She is for sale *poke*. Her dad is a pure bred Haffie, he works like an Ox and looks like one too. HUGE boy! Dam is my Arab/Paint mare.
As a growing baby showing off her muscles:
Last spring: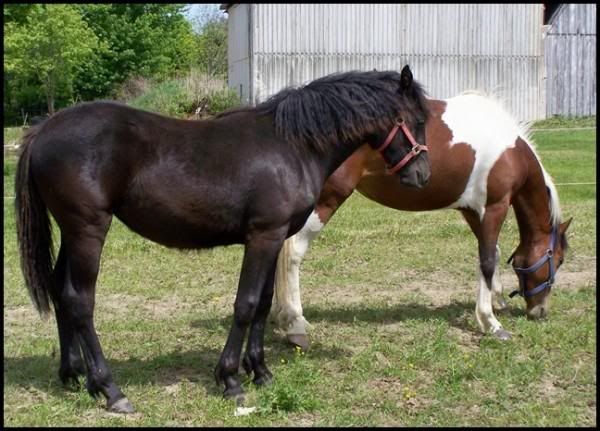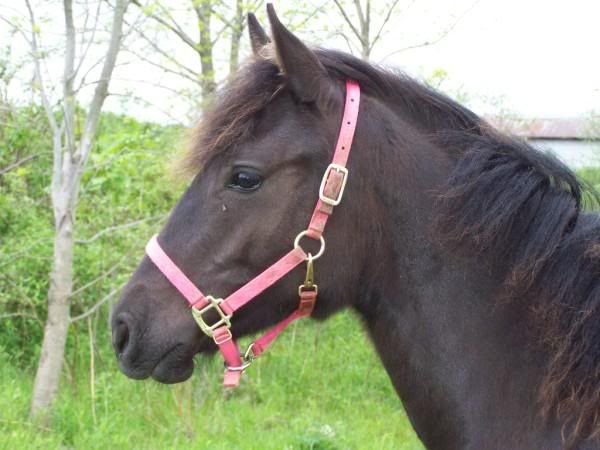 And now (very unflattering photos, silly cell phones):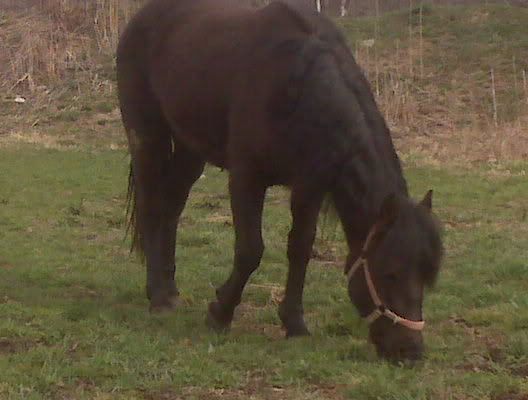 ---
"Animals are not our whole lives, but they make our lives whole."
This is my baby Sonny:
This is my girl Daisey:
And Nikoali our other gelding (full brothers to Sonny) and he's a big sweetheart:
Started
Join Date: Aug 2009
Location: In the barn whenever possible.
Posts: 1,910
• Horses:
2
I'm drooling! I so want a haffy!!!
---
"Riding a horse is not a gentle hobby, to be picked up and laid down like a game of solitaire. It is a grand passion. It seizes a person whole and, once it has done so, he will have to accept that his life will be radically changed." -Ralph Waldo Emerson
Very beautiful Haffies Draftgirl : )

Nice looking filly Squeak.
Lovely Haflingers!
---
A good horse is worth more than riches. ~ Spanish Proverb
-drool- I love those big butts and shoulders. There seems to be a lot of halflingers in my area, but they are all smaller or I would totally want one.
---
RH Queen O Anywhere "Sydney"
2009 Sugarbush draft