Holsteiner Pros and COns>>
---
Any one have any experience? Pros? COns?
I would not call this experiance and this is probably irrelevant to what you want to know but I have handled a few at my barn and I love them! Gorgeous horses, they can have a little bit of spunk though.
---
"I am only one, but still I am one. I cannot do everything but I can still do something. I will not refuse to do the something I can do. " - Helen Keller
Weanling
Join Date: Apr 2010
Location: Somewhere on Vancouver Island
Posts: 601
• Horses: 0
We have a hombred mare that is 5 years old.....she is only have Holstiener........but I absolutely love the breed....She is only 16 hands but leggy and correct......built like a brick house......short coupled and extremely atheletic.......brave and not spooky......her mother is the exact opposite except when in the ring jumping jumps.
Here is a pic of her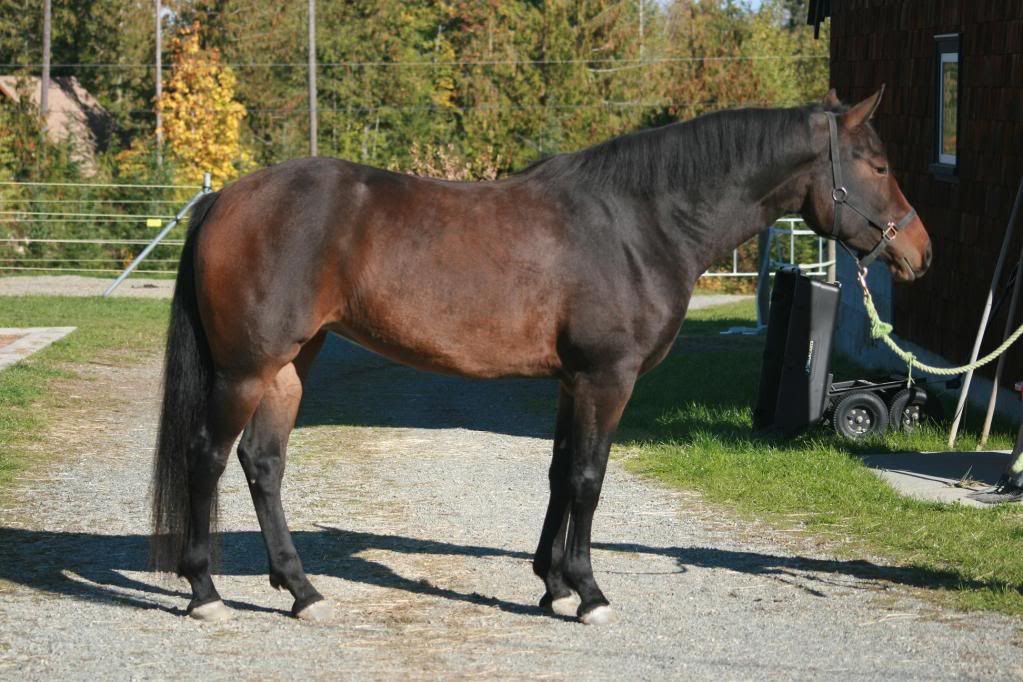 Super Nova
They are very much like all warmbloods. Pretty much all the German warmbloods have such similar bloodlines that the actual registry doesn't matter, because many of the top stallions are approved with many/all of the studbooks.

From my experience with registered Holsteiners they are easy to work with and intelligent. Like any breed you will have ones that are naturally on the lazy side and ones on the more energetic side. Like most warmbloods they are great jumpers and tend to have nice, big, comfortable strides.