Honest opinions please?
---
I was wondering if some of you guys would give me your best educated guess on what breed (or breeds) you think my little horse is. I'll give you the best pics and information I can. She's just a little trail horse for me, so it doesn't really matter, I'm just curious.
If you need a specific picture or more information feel free to ask.
Age: 3 years
Height: 14 hh (about)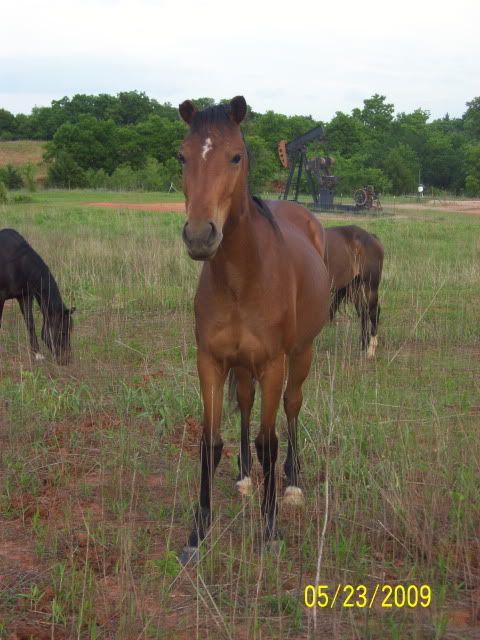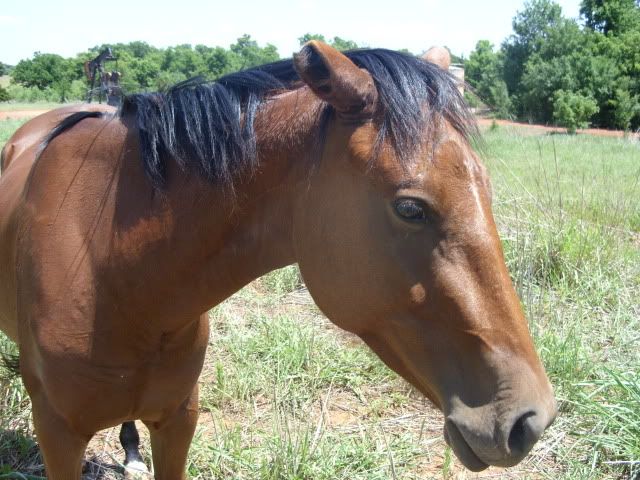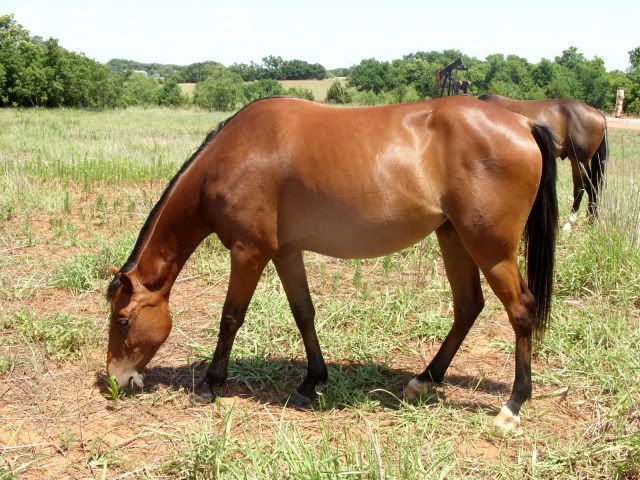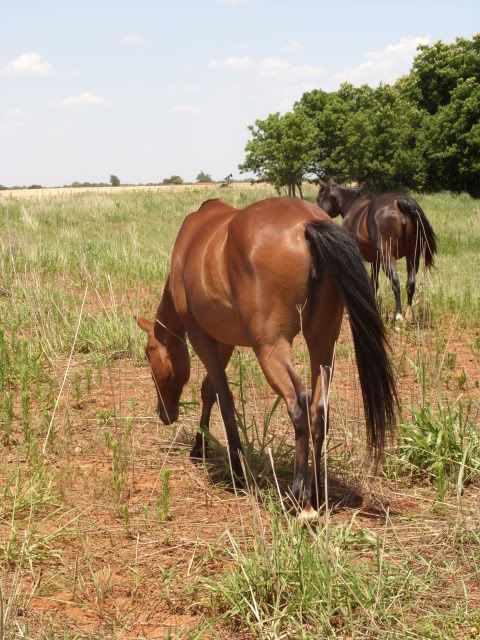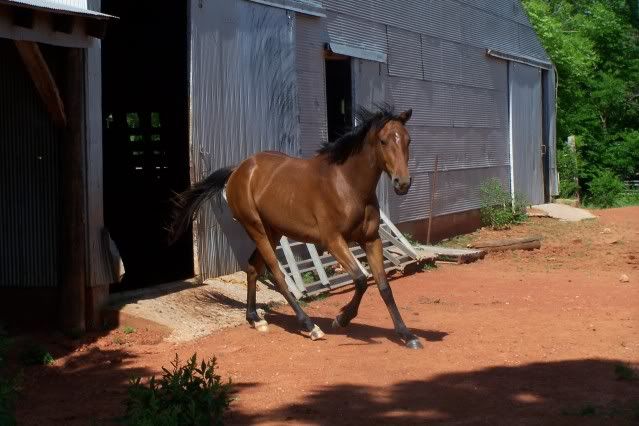 She looks like a cross to me, maybe a QH/morgan or some kind of TB cross. I'm not really sure. She is adorable though.
---
Always remember that feeling of looking at a big, open country over the ears of a good horse, seeing a new trail unwind ahead of you, and that ever-spectacular view from the top of the ridge!!! Follow my training blog:
http://robertsontraining.blogspot.com/
Yeah, definitely a cross. I'd say QH and TB cross. Or a TB and Morgan cross. One of those three, I agree.
She looks like a Quarter Pony to me. She's very cute!
Yearling
Join Date: Oct 2008
Location: Sweden - the land of carrots and apples
Posts: 1,387
• Horses:
2
Looks a bit standardbred to me, especially in the face and on the front picture. But a cross.

Looks nice :) What happened to her ear?

Is she gaited or what's she doing on the last picture? Canter? Or is it a walk and a windy day? xD (I see gaits in everything at the moment.. >_>)
---

Always keep your head up, but be careful to keep your nose at a friendly level.


---
Last edited by Zab; 06-25-2009 at

04:00 PM

.
I definitely agree with at least a little QH in there. I can't say much about the others, as I've not been around them enough to notice their traits. (except maybe for the more lean look)

I think she got frostbite as a baby. And no she isn't gaited, she was either cantering or trotting, I can't remember. lol
She's really nice looking. Looks just like the QH/morgan I had as a kid.
Thank you! I love my baby. =)
Id have to say QH/bear...haha her ears are darling!
---
Treasure Valley Gypsy watching over her kid brother CR Sizzlin' Jet Chex