When I just started being with horses, I even couldn't tell two bays with white markings apart, although now I see they are totally different.
Today I can distinguish between several pastured black mares in a pitch black night - it just comes with knowing their small differences, their moves, the way how they breathe or smell, etc.
---
I have come a long way, to surrender my shadow to the shadow of my horse.
/James Wright/
On a slightly different note, several years ago I acquired 3 ducks. 1 is a white Peking while the other two are Swedish Blacks. You can't tell the Blacks apart unless you are close so it was simpler to name the trio, Larry, Daryl and Daryl*. That way it was always right.


*(for those of you too young to remember, Larry, Daryl and Daryl were 3 brothers from the Bob Newhart Show)
---
I'm not arguing with you, I'm just explaining why I'm right.

Nothing sucks more than that moment during an argument when you realize you're wrong.

It's not always what you say but what they hear.

---
Last edited by iridehorses; 11-09-2012 at

05:51 AM

.
I went to Canada to pick up my baby Fjord this past March. Surprisingly when I saw their herd of 17 horses, I thought they all looked different, even if they are the same breed/colors. They all had characteristics of their own.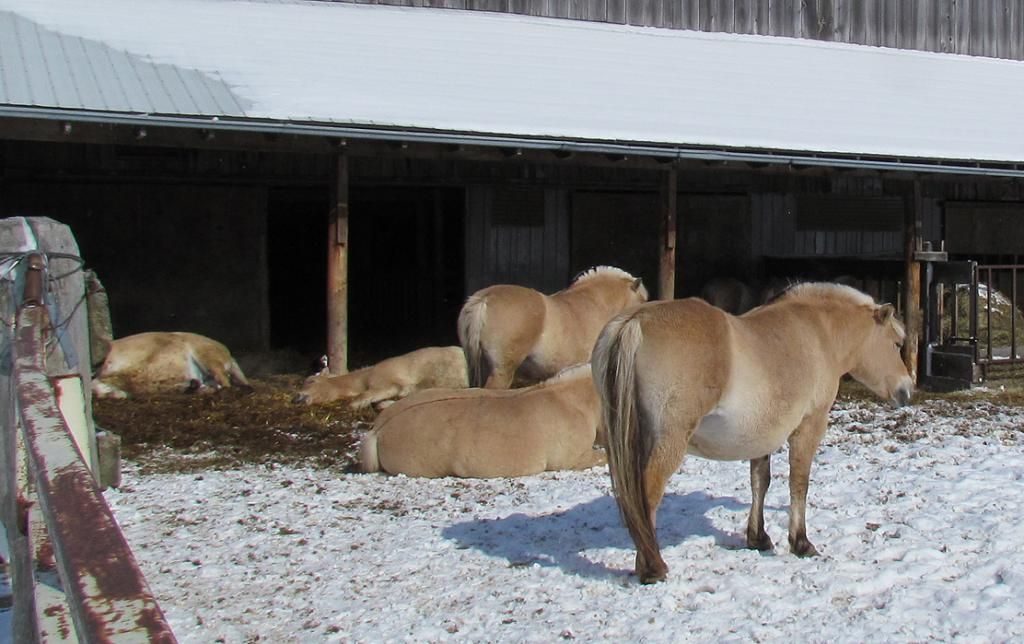 ---
Cocoa - 32 yr old QH, Cherokee - 8 yr old TWH & Toby - 16 yr old QH
R.I.P. Cocoa 4/13/78 - 2/9/11
Green Broke
Join Date: Oct 2009
Location: Outside of Oklahoma City
Posts: 2,653
• Horses:
6
Everyone always gets Rosie, Dream, and Sassy mixes up. I have no idea HOW, Rosie is solid white, Dream was dappled with black points, and Sassy was dappled with a much more powerful brown hue.
Posted via Mobile Device