Horse pedigree lookalike game
---
Okay, it's simple. Look through your horse's pedigree and find the ancestor that looks most like them! I'll go first!
---
Proud owner of ~Mana: 6yo Arabian gelding~Pearl 13yo Arabian~Danzer 14yo Arabian mare~ Tiny mini filly
Buckles had the goofy looking head like Bold Ruler. I think he also looks a lot like Petition
Petition Thoroughbred
. He has yet another goofy head, think throatlatch and long lanky legs with too long cannons.
Malibu is a grand daughter of Streakin Six, however I think she looks more like Little Dick Priest, who I have seen a picture of once but can't find now.
And my old TB gelding Rocket I think looked a lot like his sire Pine Bluff:
(dang chair seat!)
---
RH Queen O Anywhere "Sydney"
2009 Sugarbush draft
Poco Bueno
Piper
Weanling
Join Date: Jul 2009
Location: The great, white expanse of Maine...ugh!
Posts: 400
• Horses:
3
Dante looks a LOT like his grandsire, Seattle Slew. I always joke that Disney should make a movie about him and cast Dante, so he can make me some money!
He has the color, the head shape, and the expression (although Dante's is less look-of-a-winner and more Fresh-Prince-style-goofiness!)
Here's Seattle Slew:
And here's Dante:
Woo! Enough pics for ya? I swear, once I start I just can't stop.
---
And now, the men of the Second Armored Division with their famous close-order swanning about.
This is my horse...
I think he looks a lot like his granddam (sire's side)
---
"Did I not just use the word 'puzzling'?"

Alright... Heres mine:
My gelding LA Strom: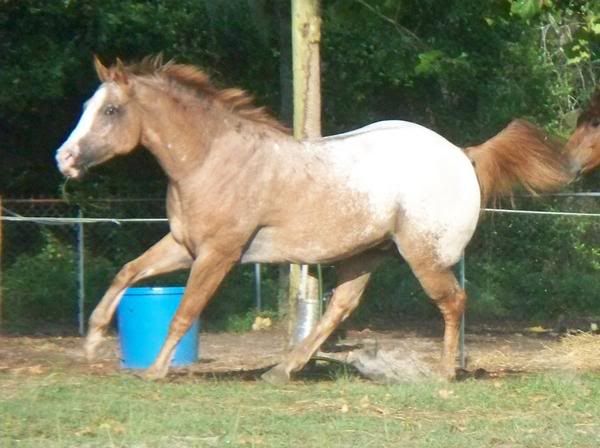 And this is his father:
Kings Heir (RIP)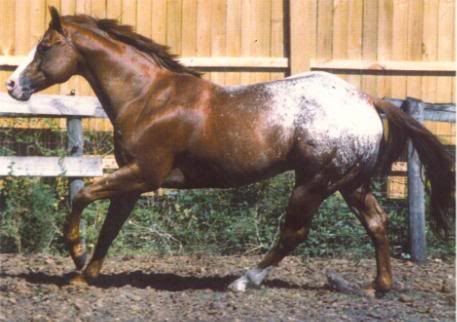 I think Lacey looks a lot like her great-great-grand sire Comet.
Comet: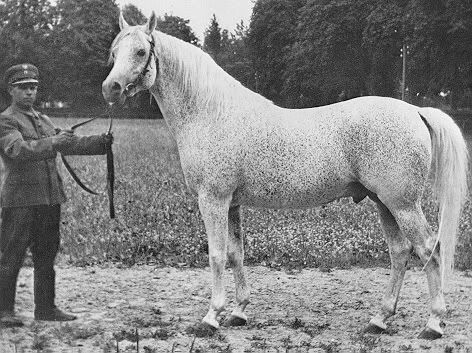 ---
Fabio - 13 year old Arabian/Lipizzan gelding

~
Rest peacefully, Lacey.

Started
Join Date: Aug 2009
Location: In the barn whenever possible.
Posts: 1,910
• Horses:
2
I don't know how to get the pictures to show, so I'll just include their pedigree link.
Lyric:
I think Lyric does/will look alot like
Gold Rush Quarter Horse
Lillie: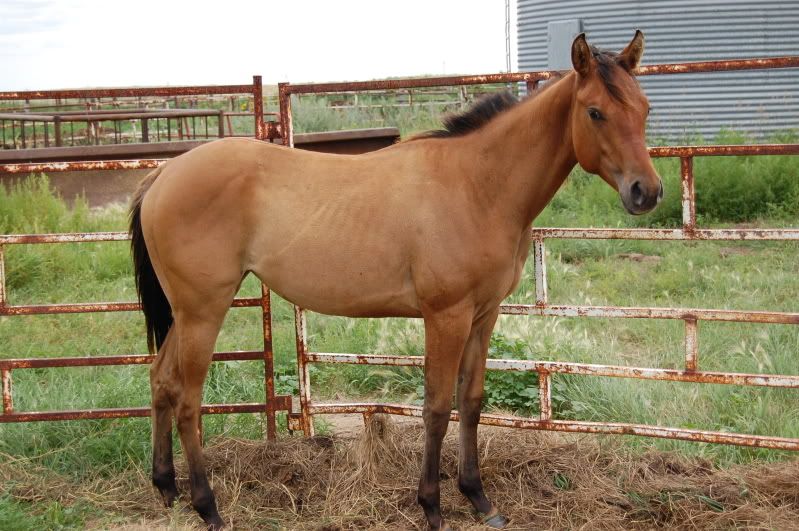 Does/will look alot like Jackie Bee
Jackie Bee Quarter Horse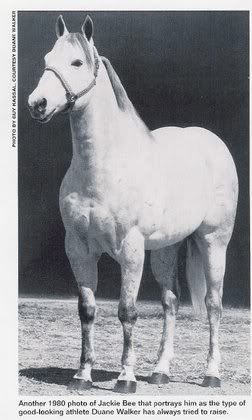 ---
"Riding a horse is not a gentle hobby, to be picked up and laid down like a game of solitaire. It is a grand passion. It seizes a person whole and, once it has done so, he will have to accept that his life will be radically changed." -Ralph Waldo Emerson
This is such a cool idea.
My mare doesn't really look like anybody except her sire. I don't really have a good picture of him, though : /
This is the only one I have:
Here she is: