Spy. I miss him...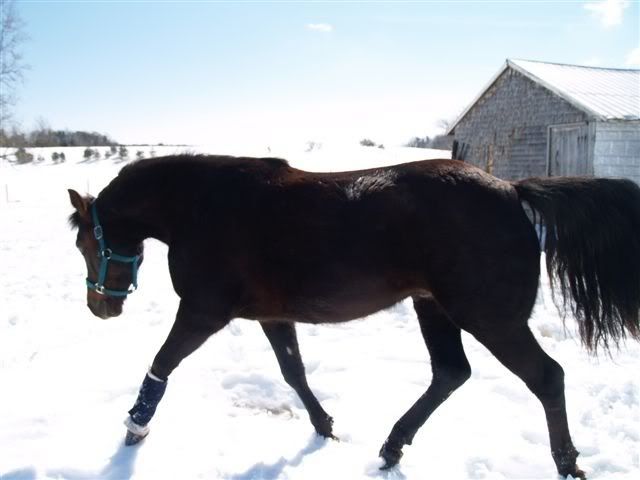 This is Tessa, a QH horse mare I used to take lessons with a couple years ago:
---
"'For I know the plans I have for you,' declares the Lord. 'Plans to prosper you and not to harm you, plans to give you a hope and a future'" ~ Jeremiah 29:11
I will have to post a pic of my liver chestnut boy when I get home
---
Shaneequah, 1998 gaited Bashkir CurlyxArab mare
Treyue, 1999 3-gaited Icelandic gelding
Loki, 2001-2015 Icelandic gelding
Oakley, my liver appaloosa.
---
The basest horn of his hoof is more musical than the pipe of Hermes.
He's of the color of the nutmeg and of the heart of the ginger.
His neigh is like the bidding of a monarch,
And his countenance enforces homage.
- William Shakespeare
This sounds really dumb, but what's the difference between a chestnut and a liver chestnut? Are liver chestnuts darker? I can't tell because some of your guys' horses are darker but some are lighter, like Pyro xD
Pyro:
---