My three arabians: 14.1, 14.3 and 15h.
Just normal arabians, tall enough for me.

True that horses are advertised bigger than reality. I drove 5 hours when horse hunting for a 2.5yo arabian advertised "over 14h and growing" that really was barely 13h!!!
welll for me it isnt all the height. its leg bone thickness and strength. Horse I looked at yesterday really was a good 15.1, but was so narrow and shallow heart girth, that when I tried to heal him my heals almost touched underneath him... Had to look down. humm this isnt good. didnt help he pinned his ears as soon as I mounted and basically was just way to green for me. My walker Bo is same height, yet when I tap with my foot I hit horse not my other foot.
LOL..... I'm a mess. My saturday night and I am sitting here on this forum, stead of out and about. Or riding over a mountain some where. I do have to say a helpful forum member told me so, that she didnt like him. ah well
Joe, that was the grey? Or the chestnut? I liked the chestnut.....
the grey egyptian, the chestnut had a club foot.
That's what I thought. There might be exceptions, but I haven't seen very many SE with enough substance lately. Back in the day they were fully capable of doing endurance. I had a 95% Egyptian 15.2 and an 8 1/2" cannonbone, tough as nails. Born in 87, tho. But that was at the time stallions for breeding had to be licensed and performance tested just like the warmbloods, 100 day tests, against warmbloods. Quite a few were placing way up there or won. Against warmbloods.
My one mare is 14.2hh. and the other one is 15hh. My 15hh girl's Sire is noted as 15.2hh but when I went to see him in person, he could not have been more that 14hh
Emmy is a good solid 15hh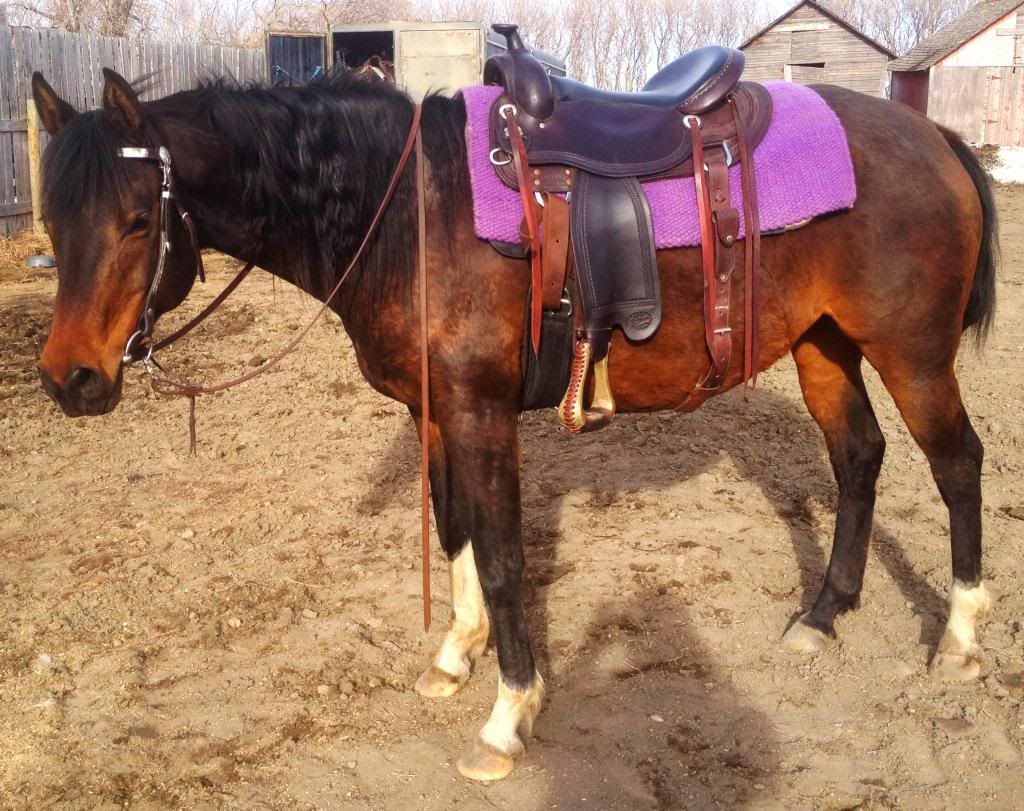 Her momma is also a solid 15hh, but her sway back makes her feel a lot smaller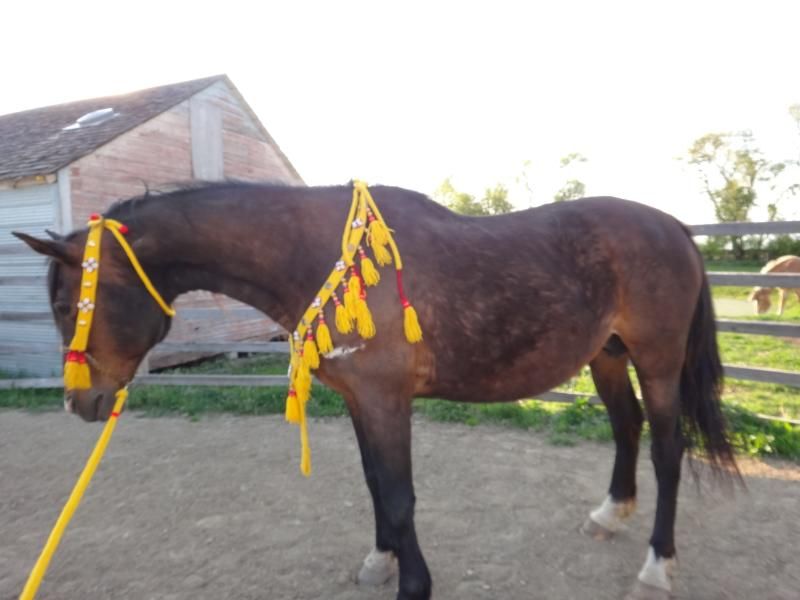 15hh (ish) and a nice solid build is my sort of arab
Love that saddle, GH