I liked the Last horse game so....
---
I'm posting one!
No cheating...
First Breed
Second Breed
Third Breed
Fourth Breed
Fifth Breed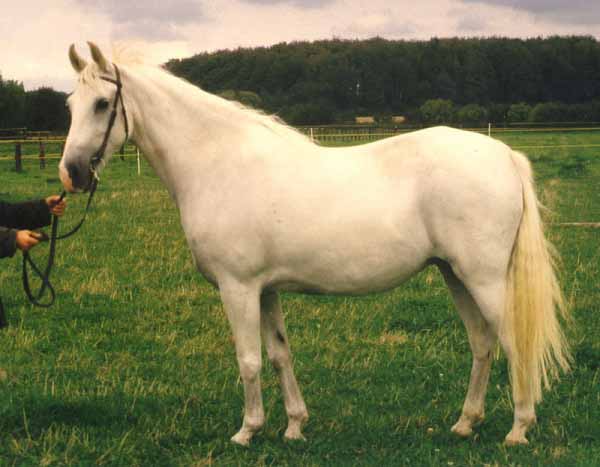 Sixth Breed
Seventh Breed
Eighth Breed
Ninth Breed
Tenth Breed, just for fun cuz I love 'em
Sorry for so much. These are breeds I like. I can give out two hints for each breed.
remember don't cheat! And have fun!!!
---
WHATS REALITY?
im not to great at this stuff but ....


1. Trakehner
2. Lippizann
3.Fresian ???
4.Peruvian Paso or andulusian or spanish mustang haha
5. Arabian (gorgeous pic. )
6. Mustang
7. Hmmm maybe that should be the friesian???
8. Thouroghbred
9. doesn't show a pic
10. fjord???
Weanling
Join Date: Dec 2006
Location: Australia baby!! Wouldn't live anywhere else!
Posts: 522
• Horses: 0
1.Trakehner
2. Lipizzaner
3. Fresian
4. Kiger Mustang
5. Arabian
6. Quarter Horse
7. Peruvian Whatsits
8. Errm..not sure.
9. No image
10. Fjord
Trakehner
Lipizzaner
Friesian
Kiger Mustang
Shagya Arabian
Quarter Horse
peruvian
Thouroghbred

fjords
You guys are really good!!! Here's the results...
First Horse: Trakehner(great build)
Second Horse: Lipizzan(love those biggies)
Third Horse: Friesian(beautiful)
Fourth Horse: Kiger Mustang(I'm in love with them)
Fifth Horse: Shagya(I'm not a big fan of Arabs but these are okay even though it's from the Arab
.)
Sixth Horse: Quarter Horse(love em)
Seventh Horse: Peruvian Paso(pretty)
Eighth Horse: Thoroughbred(elegant and fast)
Ninth Horse: Was a Paso Fino I think (hehe)
Tenth Horse: Well actually, the Fjord Pony(the cutest)
Did you have fun? I did! Hehe...
Blu'sMomma
Can other people post pics here too? This is a fun game!!
---
Colletta~ Chestnut Morab mare

Violet~ Bay roan Arabian yearling

Shiska~ Chestnun Morab foal
Here you go M~R~N this looks like fun so i'll start another one!
I have put a few pictures of some breeds that may help to guess what they are.
1.
2.
3.
4.
5.
6.
7.
8.
9.
10.
Goodluck! The last one may be hard for some people!
Here goes:

1. Saddlebred
2.Akhel-Teke or Shagya
3.Andalusian
4.Dales Pony
5. Not sure--looks like a Trakehner
6. Welsh Cob
7.Shetland Pony
8.Clydesdale
9. Standardbred
10. Quarter Horse

The last one may be hard, huh? I grow up around those horses--I've got QH burnout...
---
Colletta~ Chestnut Morab mare

Violet~ Bay roan Arabian yearling

Shiska~ Chestnun Morab foal
Close!!!

The last one isn't a QH. It's a similar breed but not a QH.
Last one looks like a Quarab to me!
I'll post more, too...
---
WHATS REALITY?