I want to see pix of your Quarter horses!
---
I have too Qh's ans my Grandpa has one and I love the breeed, they will do just about anything, Here are some pics of mine...
this is Sampson, my nine year old
and Doc my twenty seven year old, still goin strong
and Cody my Grandpa's horse, he is so mcuh fun to ride! he is sixteen
My pics are kinnda posted all over already... so I wont repeat but they are in my horses tab.

I really like the breed though and would have a hard time getting a different type of riding horse. Cant wait to see everyone elses!!!!
---

It's not the will to win, but the will to prepare to win that makes the difference.
- Paul "Bear" Bryant (Former college football coach)
thanks, Doc actually looked kinda ugly in that pic cause he was not very enthusiastic but I don't have any more close head shots. he is cuter in real life, lol
I know, I do hunter jumpers and I have never met a breed of horse that will go over almost every jump you point them at, the only time mine run out or refuse is because of something I did. I love them.
Aww... very cute pictures! Your horses are lovely.
I don't own a QH but here is a picture of a little mare I used to ride, named Tessa: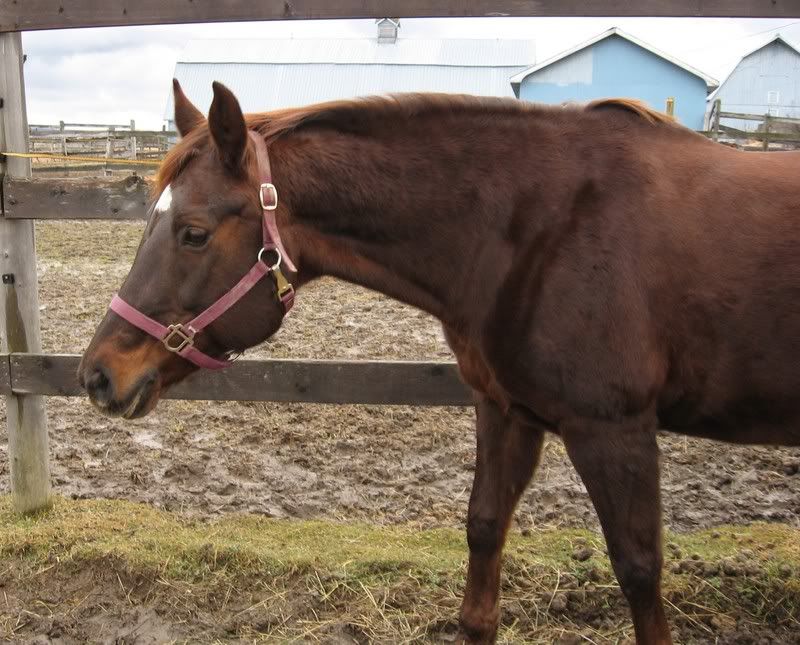 ---
"'For I know the plans I have for you,' declares the Lord. 'Plans to prosper you and not to harm you, plans to give you a hope and a future'" ~ Jeremiah 29:11
I have a three year old red roan AQHA mare, Nessa......here she is!
this is the only pic i have of one of my horses on my work computer. This is my stallion..
gorgous horses you guys! I love them! whew nicole! what a boy you have there!